Here are the gold, silver and bronze medalists in our 83 National categories. For the Regional, E-Book, and Outstanding category medalists, click the links at the right.
This year's contest drew almost exactly 5,000 entries from 49 U.S. states and the District of Columbia, 7 Canadian provinces, 7 Australian territories, and 29 other countries around the world. Winning books represent 43 U.S. states and D.C., all 7 of the Canadian provinces, 6 of the Australian territories, and 15 other countries. The IPPYs truly are a world-wide phenomenon!
Thanks to all for your participation and congratulations to the medalists!
---
2017 National Results
1. Fine Art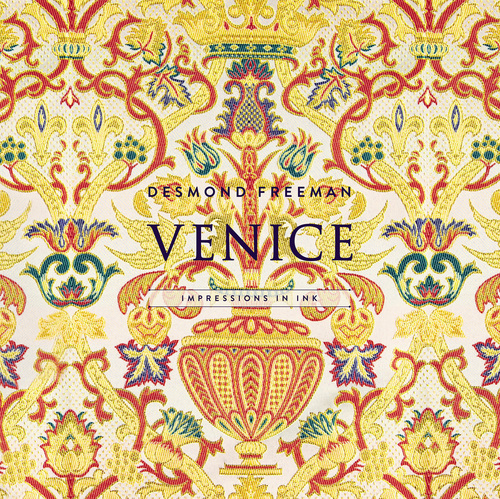 GOLD: Venice: Impressions in Ink, by Desmond Freeman (Desmond Freeman Fine Arts)
SILVER (tie): Seduction: Japan's Floating World - The John C. Weber Collection, by Laura W. Allen (Asian Art Museum)
Georgia O'Keeffe - At Home in the Wonderful Nothing: Watercolors 1916-1918, by Amy Von Lintel (Radius Books/Georgia O'Keeffe Museum)
BRONZE: Richard Diebenkorn: The Sketchbooks Revealed, Edited by the Cantor Arts Center (Stanford University Press)
---
2. Performing Arts (Music/Dance/Cinema/Theater)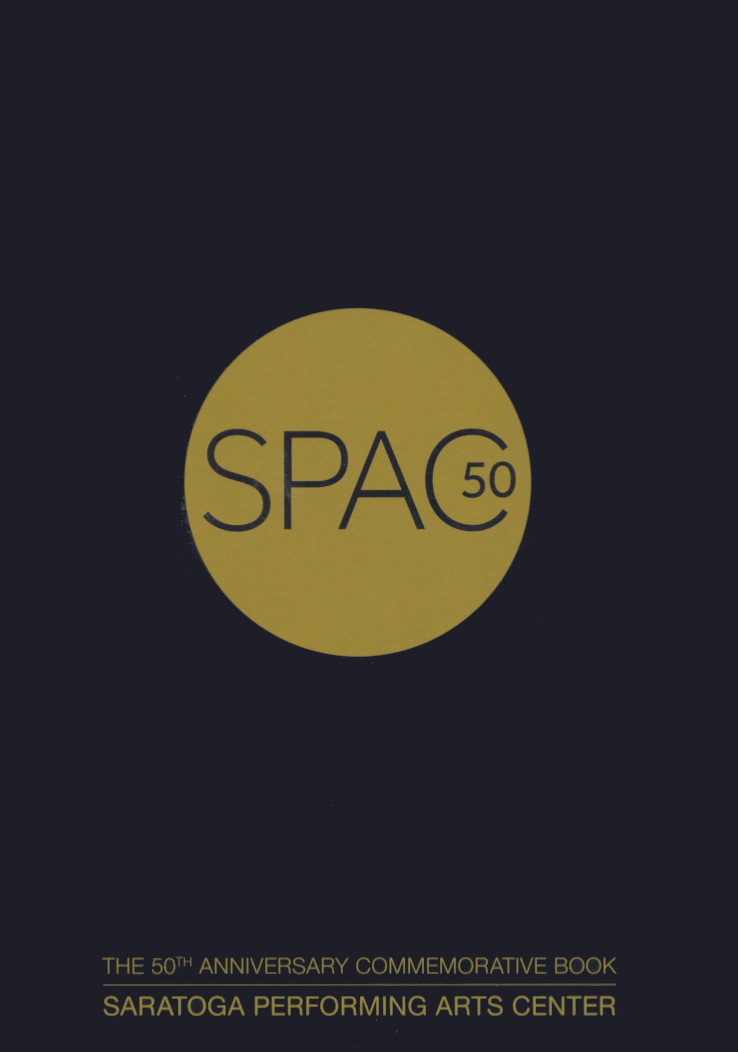 GOLD: SPAC 50: Celebrating Fifty Years of the Saratoga Performing Arts Center, Tracy Strann, Executive Editor; Field Horne, Editor; David Perry, Creative Director and Design (SPAC)
SILVER: Sticking It Out: From Juilliard to the Orchestra Pit, a Percussionist's Memoir, by Patti Niemi (ECW Press)
BRONZE: Alive with the Dead: A Fly on the Wall with a Camera, by Susana Millman (Self-Published)
---
3. Photography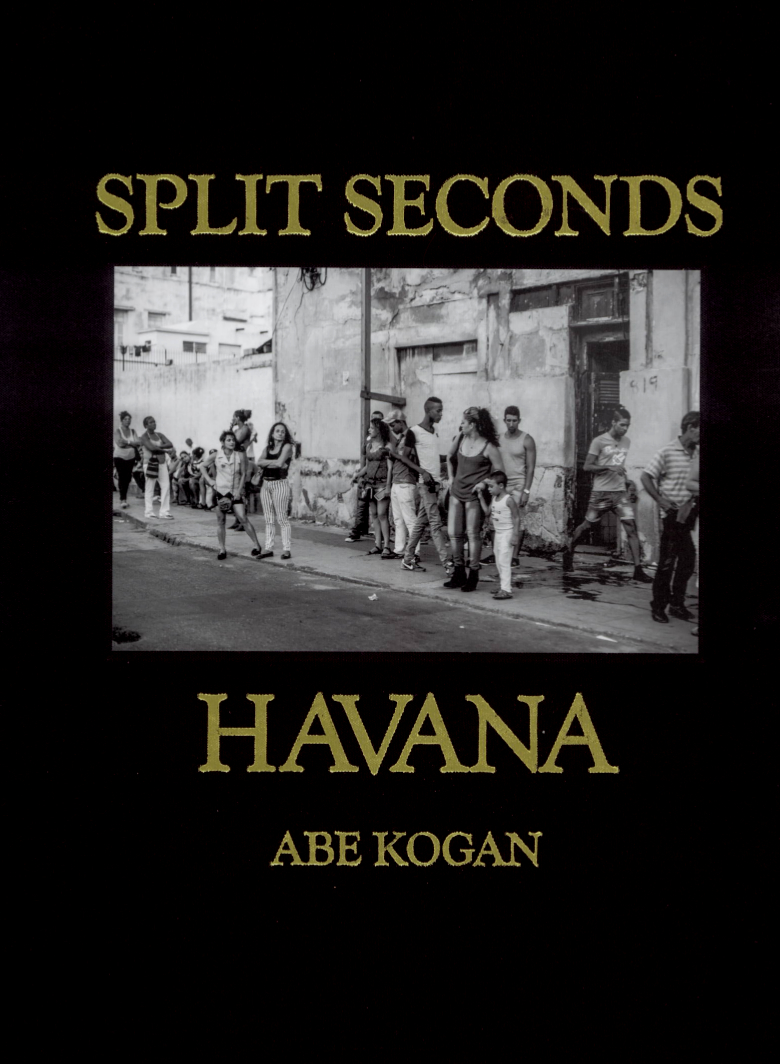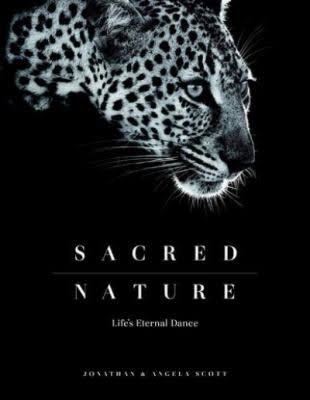 GOLD: (tie): Split Seconds Havana, by Abe Kogan (Split Seconds)
Sacred Nature: Life's Eternal Dance, by Jonathan & Angela Scott (HPH Publishing)
SILVER: Photography in My Bones: Half a Century of Images, by Frank Barnett (Barnett & Solomon)
BRONZE: Pure Quill: Photographs by Barbara Van Cleve, by Susan Hallsten McGarry (Fresco Books)
---
4. Architecture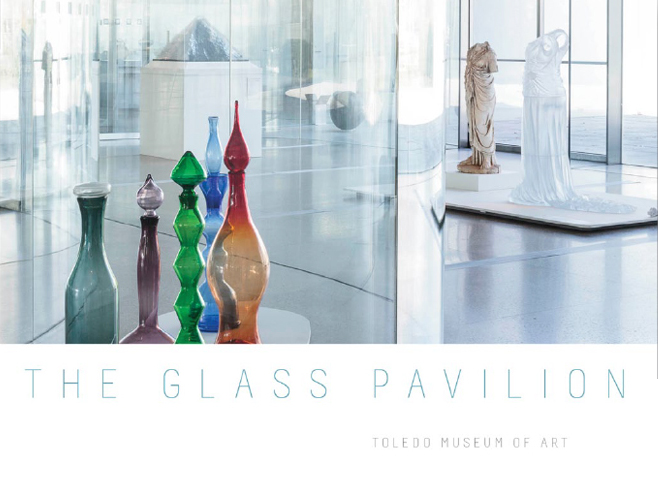 GOLD: The Glass Pavilion, by Jutta-Annette Page, Richard H. Putney, Katerina Ruedi Ray (Toledo Museum of Art)
SILVER: Dream of Venice Architecture, introduction by Richard J. Goy; photography by Riccardo De Cal (Bella Figura Publications)
BRONZE: The Slate Roof Bible: Everything You Need to Know About the World's Finest Roof, 3rd Edition, By Joseph Jenkins (Joseph Jenkins Inc.)
---
5. Contemporary Fiction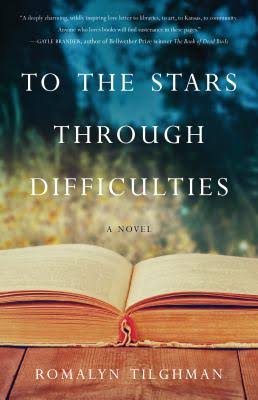 GOLD: To the Stars Through Difficulties, by Romalyn Tilghman (She Writes Press)
SILVER (tie): Start with the Backbeat, by Garinè B. Isassi (She Writes Press)
After Drowning, by Valerie Mills-Milde (Inanna Publications)
BRONZE: The iCandidate, by David and Michelle Gardner (Immediate Books)
---
6. Literary Fiction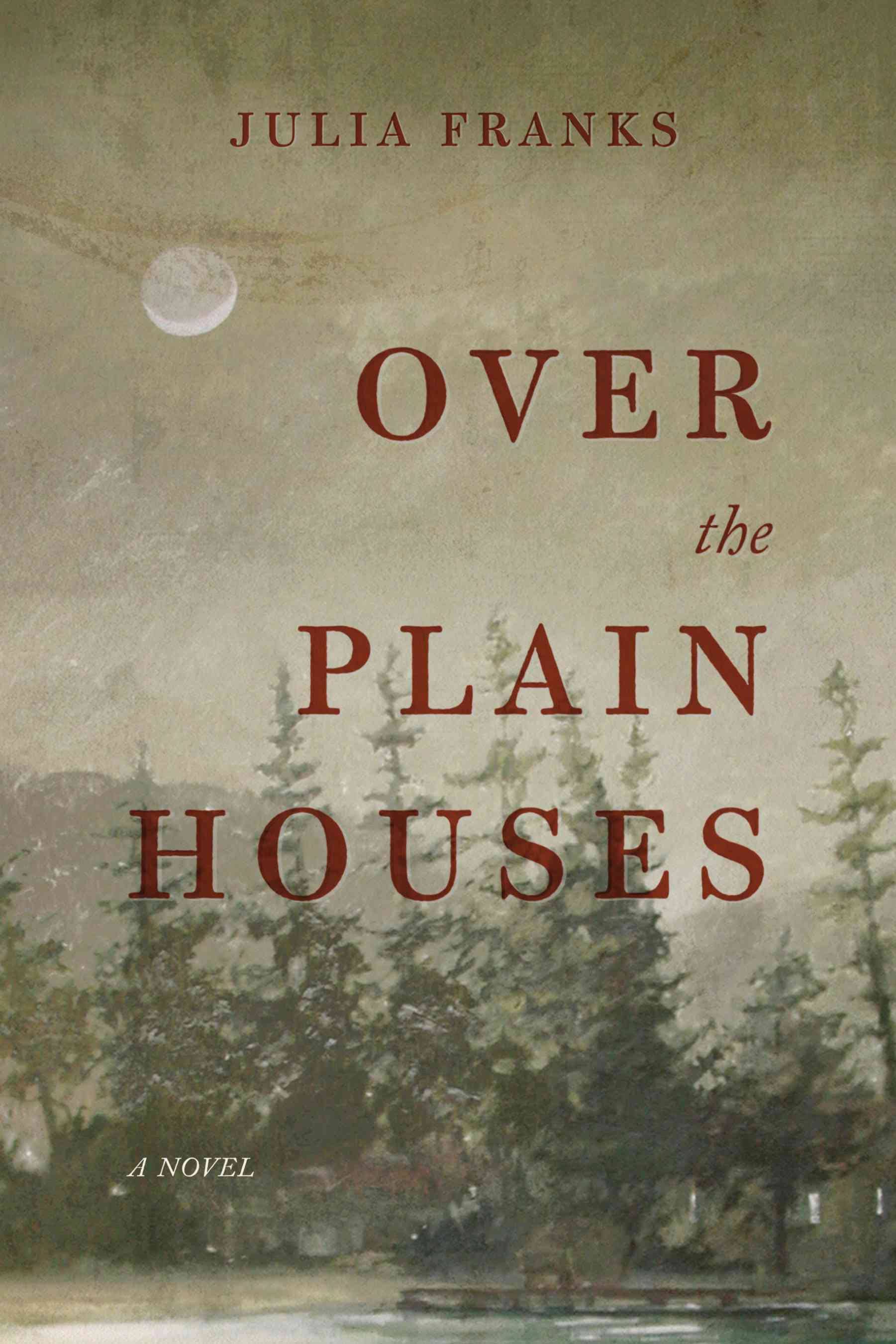 GOLD (tie):​ ​Nine​ ​Island,​ ​by​ ​Jane​ ​Alison​ ​(Catapult)
Over​ ​the​ ​Plain​ ​Houses,​ ​by​ ​Julia​ ​Franks​ ​(Hub​ ​City​ ​Press)
SILVER: The​ ​Minotaur​ ​Takes​ ​His​ ​Own​ ​Sweet​ ​Time,​ ​by​ ​Steven​ ​Sherrill​ ​(John​ ​F.​ ​Blair,​ ​Publisher)
BRONZE​ ​(tie):​ ​The​ ​Evenings,​ ​by​ ​Gerard​ ​Reve​ ​(Pushkin​ ​Press)
Renato​ ​After​ ​Alba,​ ​by​ ​Eugene​ ​Mirabelli​ ​(McPherson​ ​&​ ​Company)
---
7. Short Story Fiction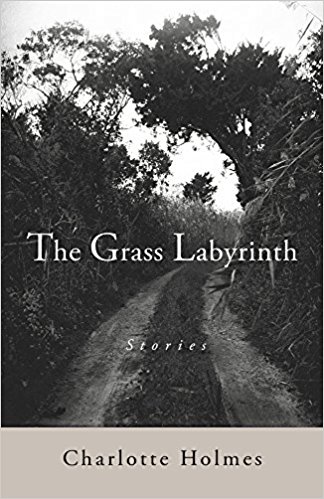 GOLD: The Grass Labyrinth: Stories, by Charlotte Holmes (BkMk Press)
SILVER (tie): No Landscape Lasts Forever: Collected Stories, by Amber Colleen Hart (Excalibur Press)
They Could Live with Themselves: Linked Stories, by Jodi Paloni (Press 53)
BRONZE: Here Among Strangers, by Serena Crawford (Willow Springs Books & Lost Horse Press)
---
8. Anthologies
GOLD: Good Girls Marry Doctors: South Asian American Daughters on Obedience and Rebellion, edited by Piyali Bhattacharya, (Aunt Lute Books)
SILVER: Ten Canadian Writers in Context, by Marie Carrière, Curtis Gillespie, & Jason Purcell, Editors (University of Alberta Press)
BRONZE: (R)evolution: The Girls Write Now Anthology, by Girls Write Now (She Writes Press)
---
9. Juvenile Fiction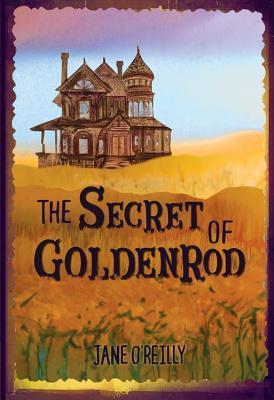 GOLD: The Secret of Goldenrod, by Jane O'Reilly (Lerner Publishing Group)
SILVER: Child of the Cloud: Pie Rats, Book 5, by Cameron Stelzer (Daydream Press)
BRONZE (tie): The Tails of Ae'tann: A Sunset Story, by Jeren Jordin Oliver (Five-A Alliance Limited)
The Scrub, by James Norton (James Norton Books)
---
10. Young Adult Fiction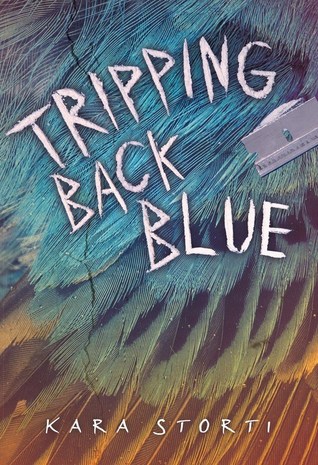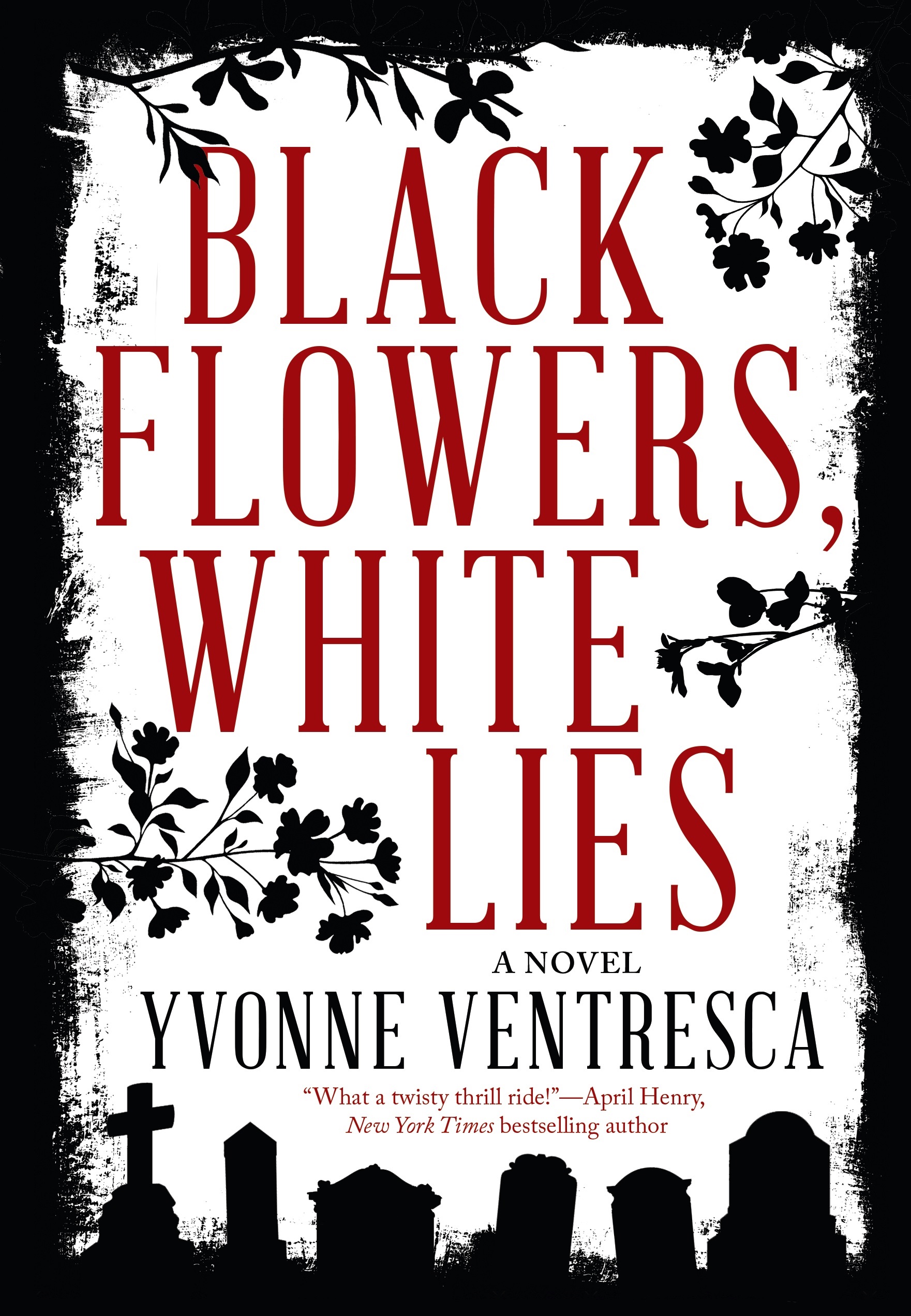 GOLD (tie): Tripping Back Blue, by Kara Storti (Carolrhoda Lab)
Black Flowers, White Lies, by Yvonne Ventresca (Sky Pony Press)
SILVER: Girl of Fire: The Expulsion Project Book One, by Norma Hinkens (Dunecadia Publishing)
BRONZE: The Abyss Surrounds Us, by Emily Skrutskie (Flux Books)
---
11. Fantasy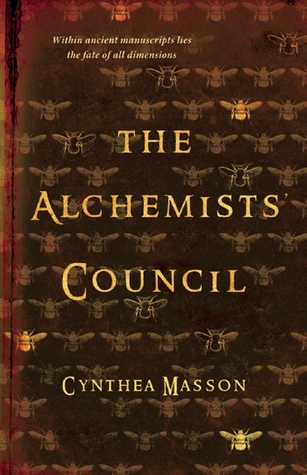 GOLD: The Alchemists Council, by Cynthea Masson (ECW Press)
SILVER: The Conjurers, by David Waid (Deadlock Publishing)
BRONZE: Through the Deep Forest, by Russell C. Connor (Dark Filament Books)
---
12. Science Fiction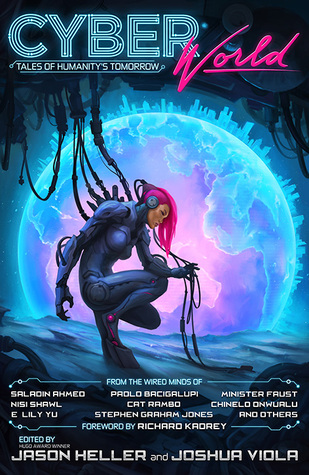 GOLD: Cyber World: Tales of Humanity's Tomorrow, edited by Jason Heller and Joshua Viola (Hex Publishers)
SILVER: Barren Waters, by Julia Shupe (CreateSpace)
BRONZE: Ishtaq: The Second Vial, by Thomas G Fournier (TGF Publishing)
---
13. Gay/Lesbian/Bi/Trans Fiction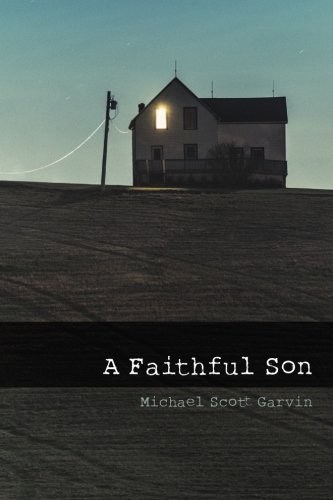 GOLD: A Faithful Son, by Michael Scott Garvin (CreateSpace)
SILVER: Juliet Takes a Breath, by Gabby Rivera (Riverdale Avenue Books)
BRONZE (tie): The Pink Bus, by Christopher Kelly (Lethe Press)
Coping with Ash, by Michael Scott Curnes (Inkwater Press)
---
14. Historical Fiction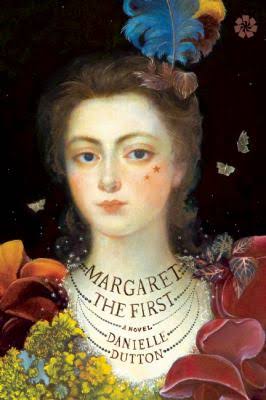 GOLD:​ ​Margaret​ ​the​ ​First,​ ​by​ ​Danielle​ ​Dutton​ ​(Catapult)
SILVER:​ ​House​ ​of​ ​Blazes,​ ​by​ ​Dietrich​ ​Kalteis​ ​(ECW​ ​Press)
BRONZE​ ​(tie):​ ​Tiger​ ​Pelt,​ ​by​ ​Annabelle​ ​Kim​ ​(Leaf​ ​Land)
The​ ​Judgment,​ ​by​ ​D.J.​ ​Niko​ ​(Medallion)
---
15. Military/Wartime Fiction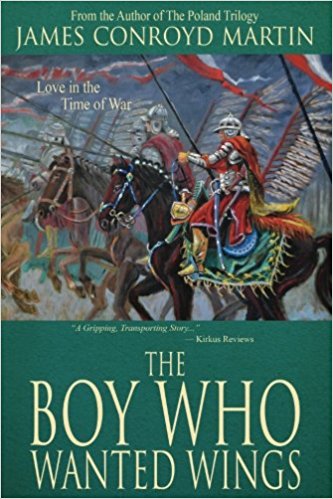 GOLD: The Boy Who Wanted Wings, by James Conroyd Martin (Hussar Quill Press)
SILVER: War, Spies & Bobby Sox: Stories About World War II At Home, by Libby Fischer Hellman (The Red Herrings Press)
BRONZE: How Fast Can You Run: A Novel Based on the Life of Michael Majok Kuch, by Harriet Levin Millan (Harvard Square Editions)
---
16. Horror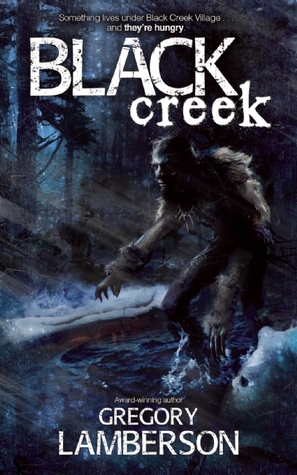 GOLD: Black Creek, by Gregory Lamberson (Medallion Press)
SILVER: The Cowboy and the Vampire: The Last Sunset, by Clark Hays and Kathleen McFall (Pumpjack Press)
BRONZE: Ophelia, Alive: A Ghost Story, by Luke T. Harrington (Post Mortem Press)
---
17. Multicultural Fiction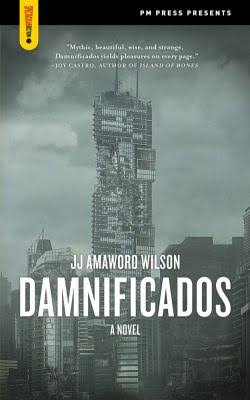 GOLD: Damnificados, by J.J. Amaworo Wilson (PM Press)
SILVER: The Land South of the Clouds, by Genaro Kỳ Lý Smith (University of Louisiana at Lafayette Press)
BRONZE: The Perfect Find, by Tia Williams (Brown Girl Books)
---
18. Multicultural Fiction – Juv-Young Adult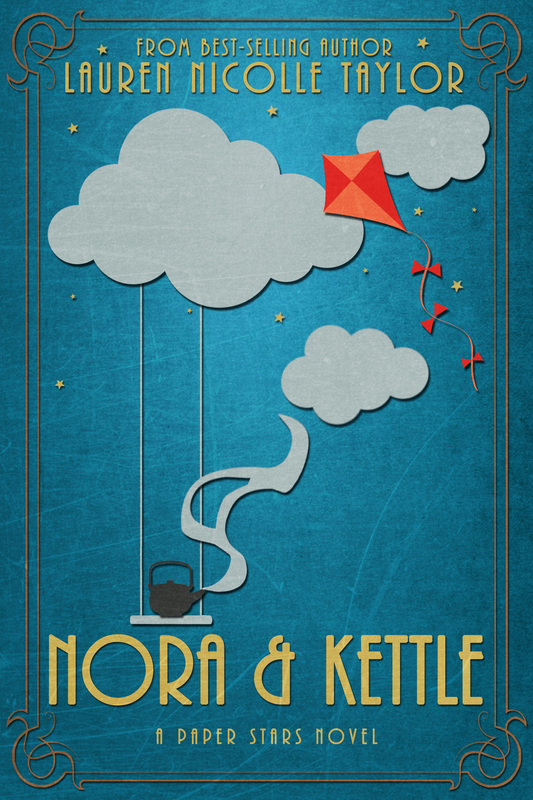 GOLD: Nora & Kettle, by Lauren Nicolle Taylor (Clean Teen Publishing)
SILVER: Dear Miss Karana, by Eric Elliott (Heyday)
BRONZE: Monkey's Wedding, by Rossandra White (Mindola Press)
---
19. Mystery/Cozy/Noir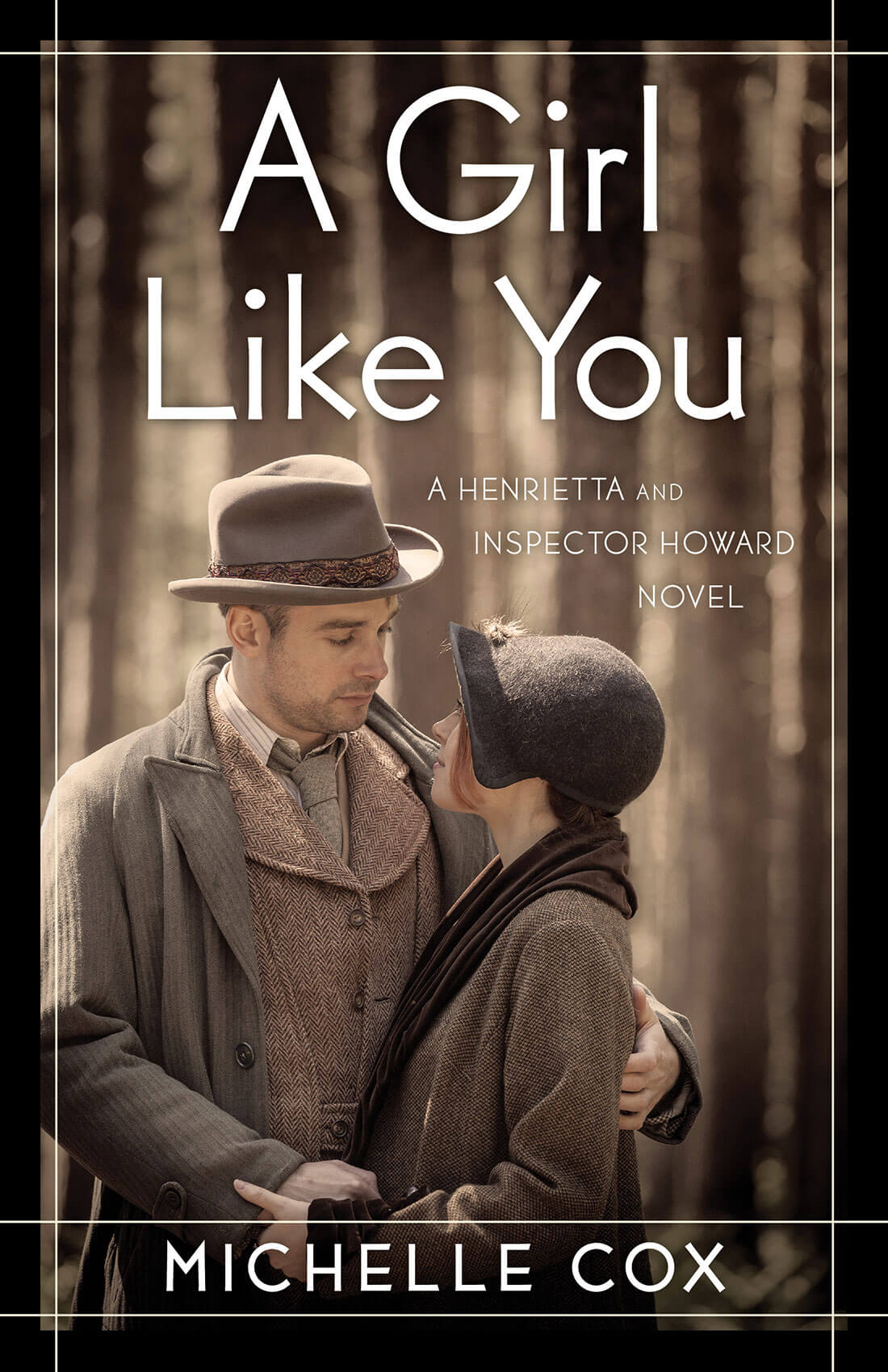 GOLD:​ ​A​ ​Girl​ ​Like​ ​You:​ ​A​ ​Henrietta​ ​and​ ​Inspector​ ​Howard​ ​Novel,​ ​by​ ​Michelle​ ​Cox​ ​(She​ ​Writes​ ​Press)
SILVER:​ ​Delivering​ ​the​ ​Truth:​ ​A​ ​Quaker​ ​Midwife​ ​Mystery,​ ​by​ ​Edith​ ​Maxwell​ ​(Midnight​ ​Ink/Llewellyn)
BRONZE:​ ​Quiet​ ​Neighbors,​ ​by​ ​Catriona​ ​McPherson​ ​(Midnight​ ​Ink/Llewellyn)
---
20. Suspense/Thriller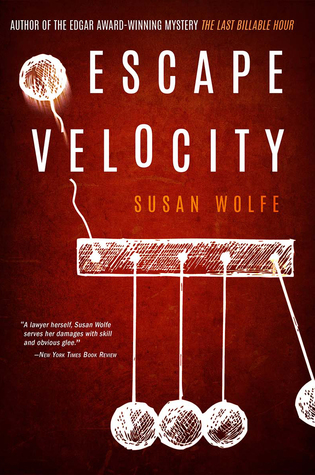 GOLD: Escape Velocity, by Susan Wolfe (Steelkilt Press)
SILVER: The Rum Runner, by Dannal Newman (Arctic Fire Press)
BRONZE: Bishop's War, by Rafael Amadeus Hines (Self-Published)
---
21. Religious Fiction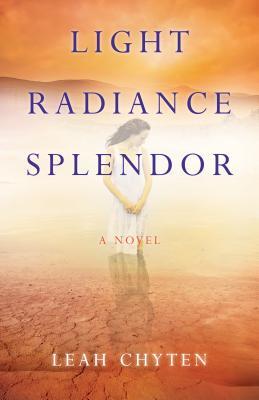 GOLD: Light Radiance Splendor, by Leah Chyten (She Writes Press)
SILVER: Foy: On the Road to Lost, by Gordon Atkinson (Material Media)
BRONZE: Danya: A Woman of Ancient Galilee, by Anne McGivern (WOW! Press)
---
22. Romance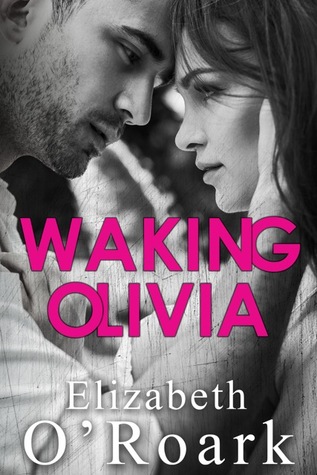 GOLD: Waking Olivia, by Elizabeth O'Roark (Self-Published)
SILVER: Longbourn's Songbird, by Beau North (Meryton Press)
BRONZE: Caught Up in RAINE, by L.G. O'Connor (Collins-Young Publishing)
---
23. True Crime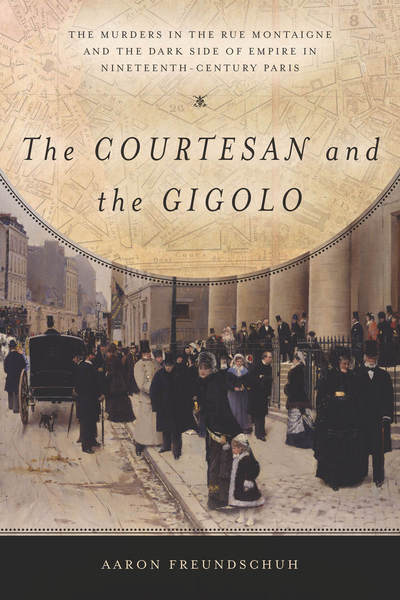 GOLD: The Courtesan and the Gigolo: The Murders in the Rue Montaigne and the Dark Side of Empire in Nineteenth - Century Paris, by Aaron Freundschuh (Stanford University Press)
SILVER: Revolution's End: The Patty Hearst Kidnapping, Mind Control, and the Secret History of Donald Defreeze and the SLA, by Brad Schreiber (Skyhorse Publishing)
BRONZE: The Last Master Outlaw: How He Outfoxed the FBI Six Times, But Not a Cold Case Team, by Thomas J. Colbert and Tom Szollosi (Jacaranda Roots Publishing)
---
24. Urban Fiction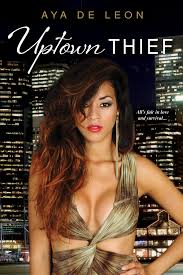 GOLD: Uptown Thief, by Aya de León (Kensington Publishing)
SILVER: Smoke's Screen, by William R. Jones (Self-Published)
BRONZE: Gypsy Lane: A Love Drama, by Vernard Dorsey (Vdor Innovations)
---
25. Visionary Fiction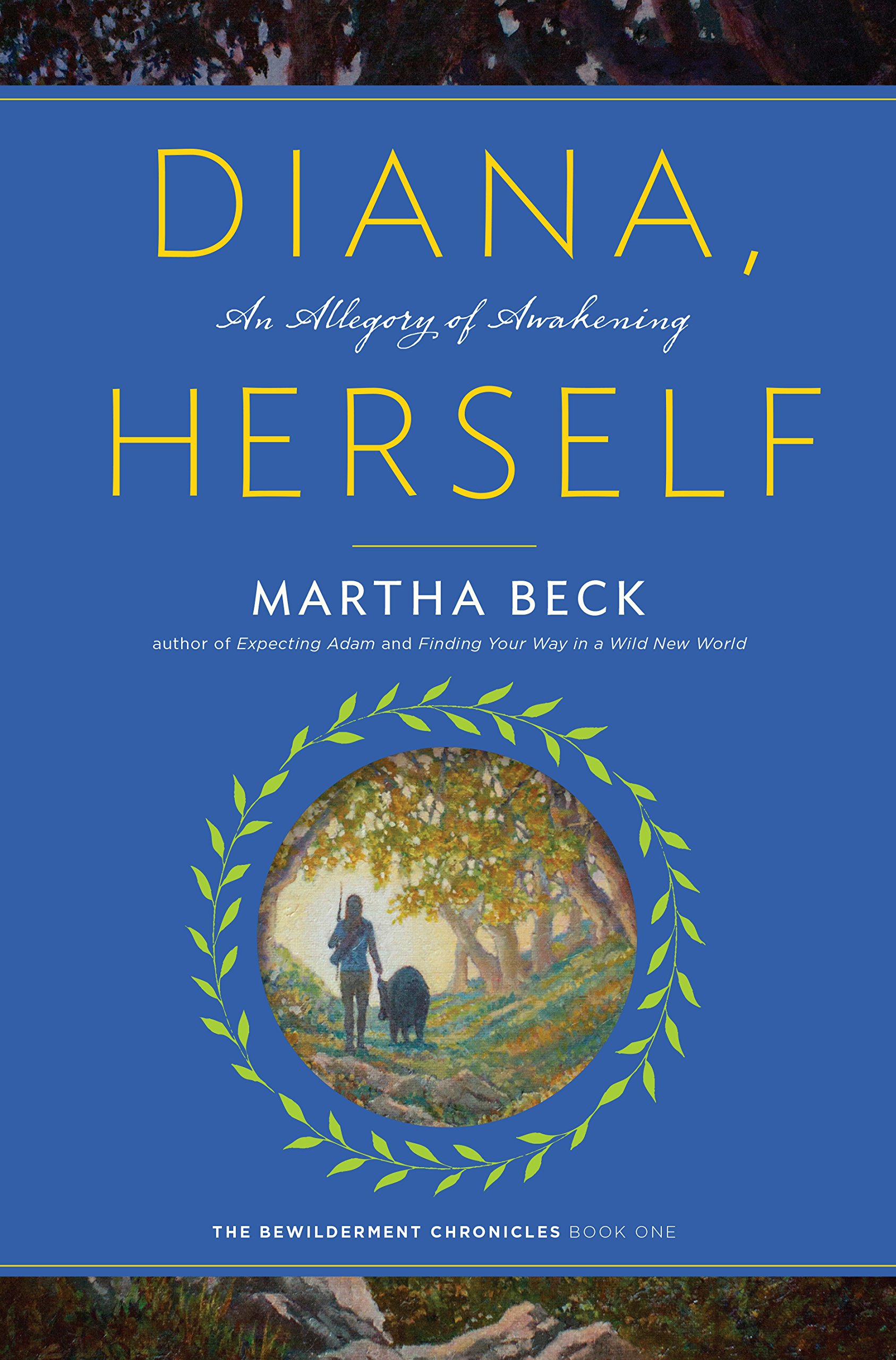 GOLD: Diana, Herself: An Allegory of Awakening, by Martha Beck (Cynosure Publishing)
SILVER: The Mountain Goddess, by Shelley Schanfield (Lake House Books)
BRONZE: Mindspeak/Heartspeak: A Saga of Quantum Physics, Alternative Universes & Love, by Sandy Nathan (Vilasa Press)
---
26. Children's Picture Books ( 7 & Under)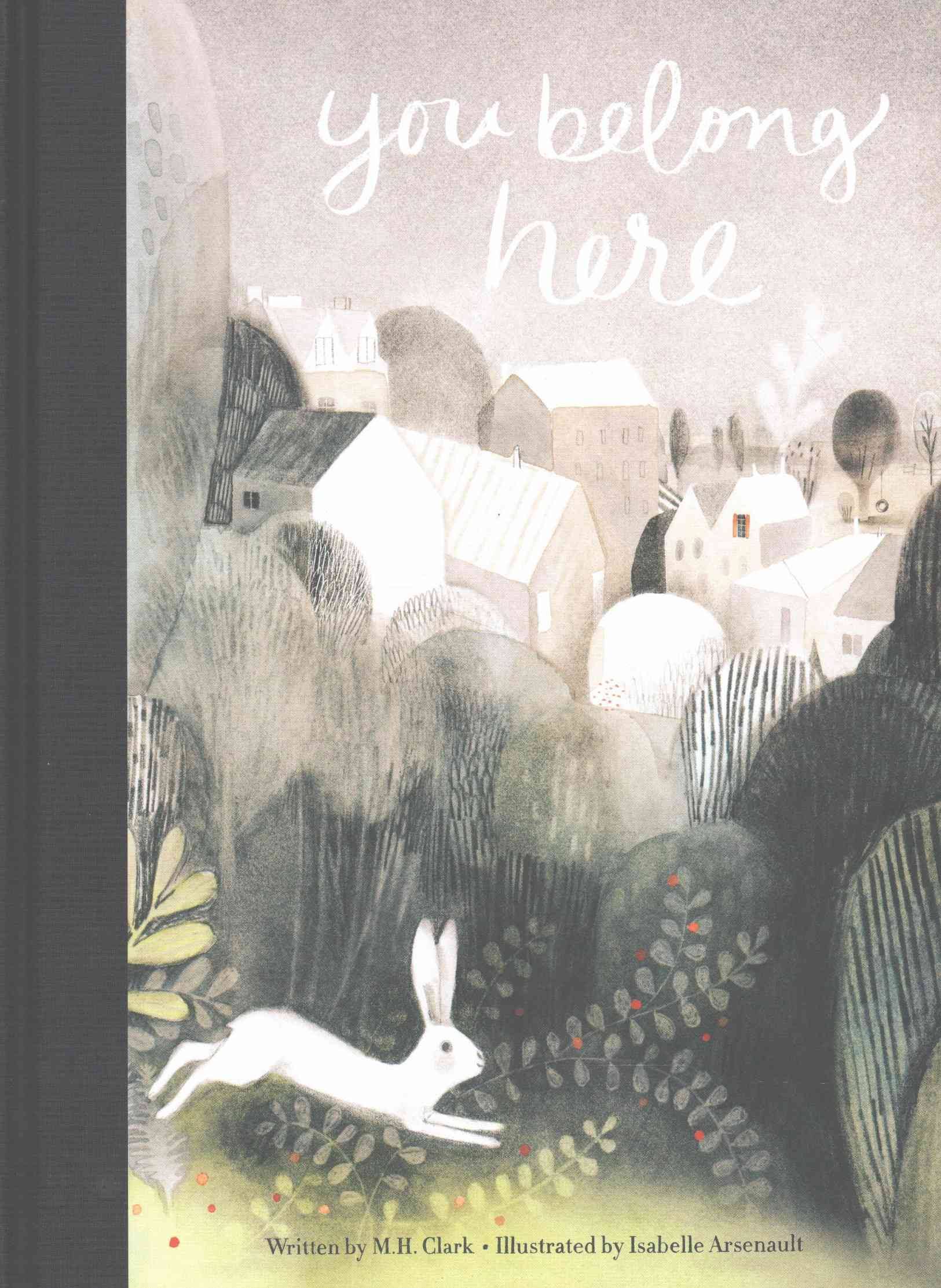 GOLD: You Belong Here, by M.H. Clark (Compendium)
SILVER (tie): A World of Pausabilities: An Exercise in Mindfulness, by Frank J. Sileo, PhD.; illustrated by Jennifer Zivoin (Magination Press)
It Starts With a Raindrop, by Michael Smith; illustrated by Angela Alvarenga & Jonathon E. Goley (East West Discovery Press)
BRONZE (tie): Clap, by Uncle Ian Aurora; illustrated by Natalia Moore (Flowerpot Press)
Monkey with a Tool Belt and the Maniac Muffins, by Chris Monroe (Lerner Publishing Group)
---
27. Children's Picture Books (All ages)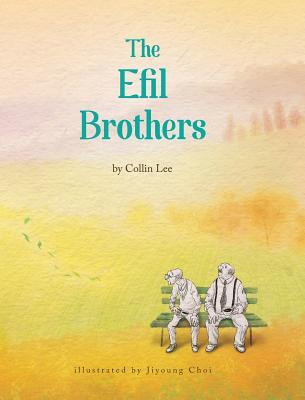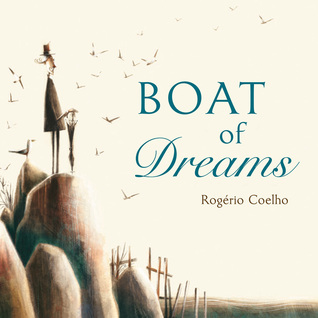 GOLD (tie): The Efil Brothers, by Collin Lee; illustrated by Jiyoung Choi (Collin Lee)
Boat of Dreams, by Rogério Coelho (Tilbury House Publishers)
SILVER: Delivering Dreams, by Lori Preusch (Dandelion)
BRONZE (tie): Matilda the Algonquin Cat, by Leslie Martini; illustrated by Massimo Mongiardo (Wyatt-MacKenzie)
The Ladybug Race, by Amy Nielander (Pomegranate Communications)
---
28. Children's Interactive (Activity, Audio, CDRom, etc.)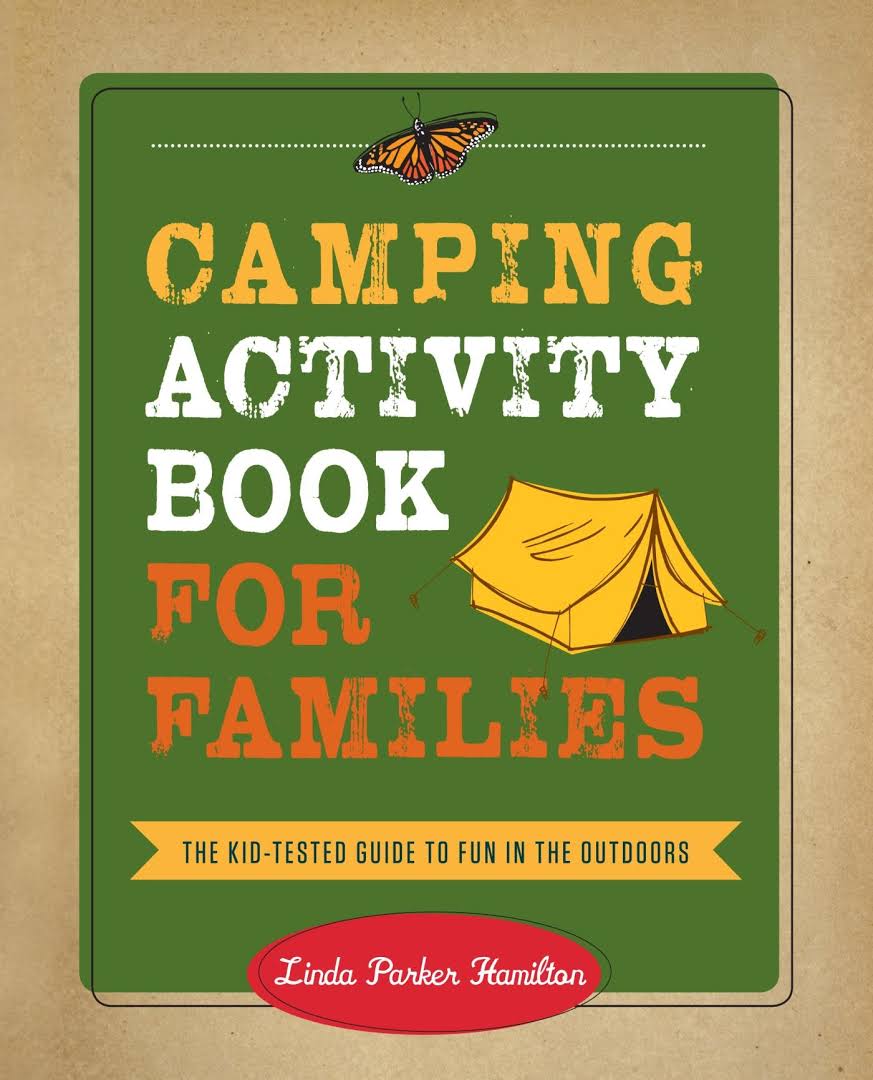 GOLD: Camping Activity Book for Families: The Kid-Tested Guide to Fun in the Outdoors, by Linda Parker Hamilton (Rowman & Littlefield)
SILVER: The 45 Presidents, by Toni Steedman Zelickson (Blue Socks Media)
BRONZE: 10 Ways to Make Art, by QAGOMA Children's Art Centre (Queensland Art Gallery | Gallery of Modern Art)
---
29. Juvenile-Young Adult Non-Fiction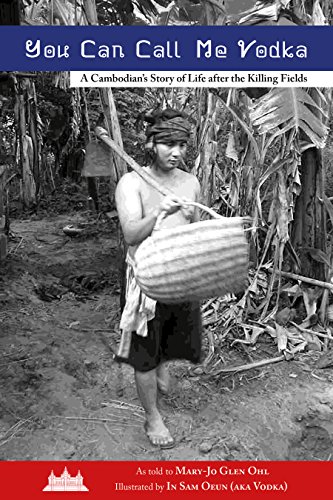 GOLD: You Can Call Me Vodka: A Cambodian's Story of Life After the Killing Fields, by Mary-Jo Glen Ohl (Glen Ohl Publishing)
SILVER: Bad Girls of Fashion: Style Rebels Through the Ages, by Jennifer Croll; illustrated by Ada Buchholc (Annick Press)
BRONZE: Be a Better Writer: For School, For Fun, For Anyone Ages 10-16, 2nd Edition, by Steve Peha with Margot Carmichael Lester (Teaching That Makes Sense)
---
30. Multicultural N-F Juv-Young Adult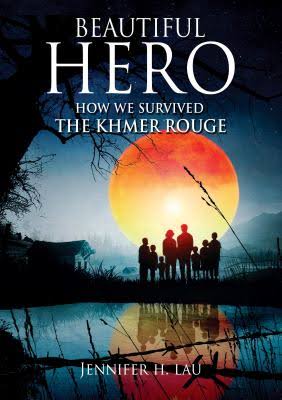 GOLD: Beautiful Hero: How We Survived the Khmer Rouge, by Jenny H. Lau (CreateSpace)
SILVER: Kohana: A Native American Creation Myth, by J.E.Rogers; illustrated by Guy Atherfold (Fahrenheit Books)
BRONZE: Princess Monori: An Ancient Folktale of the Chittagong Hill Tracts, Bangladesh, by Maung Nyeu and Beth Walker (Our Golden Hour)
---
31. Multicultural Non-Fiction Adult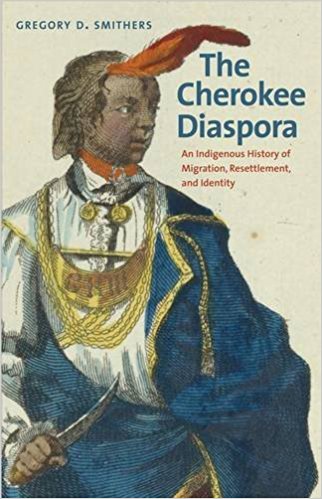 GOLD: The Cherokee Diaspora: An Indigenous History of Migration, Resettlement, and Identity, by Gregory D. Smithers (Yale University Press)
SILVER: Oaxaca Stories in Cloth: A Book about People, Belonging, Identity, and Adornment, by Eric Mindling (Thrums Books)
BRONZE: Ayahuasca Reader: Encounters with the Amazon's Sacred Vine, edited by Luis Eduardo Luna and Steven F. White (Synergetic Press)
---
32. Essay/Creative Non-Fiction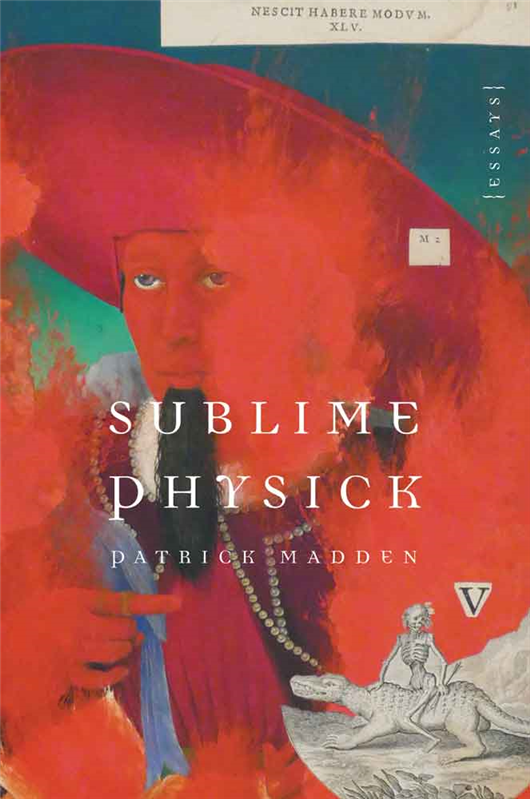 GOLD: Sublime Physick: Essays, by Patrick Madden (The University of Nebraska Press)
SILVER: Lost Wax: Essays, by Jericho Parms (The University of Georgia Press)
BRONZE: An Earlier Life, by Brenda Miller (Ovenbird Books)
---
33. Autobiography/Memoir I (Celebrity/Political/Romance)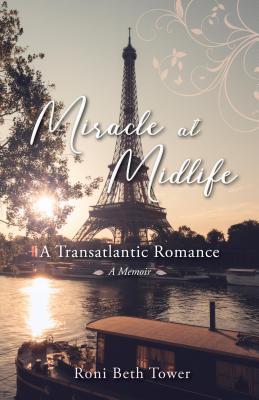 GOLD: Miracle at Midlife: A Transatlantic Romance, by Roni Beth Tower (She Writes Press)
SILVER (tie): Baseball Junkie: The Rise, Fall, and Redemption of a World Series Champion, by Aubrey Huff with Stephen Cassar (DreamGrinder Press)
Choosing the Hero: My Improbable Journey and the Rise of Africa's First Woman President, by K. Riva Levinson (Kiwai Media)
BRONZE: Unexpected Prisoner: Memoir of a Vietnam P.O.W., by Robert Wideman and Cara Lopez Lee (Robert Wideman)
---
34. Autobiography/Memoir II (Coming of Age/Family Legacy/Travel)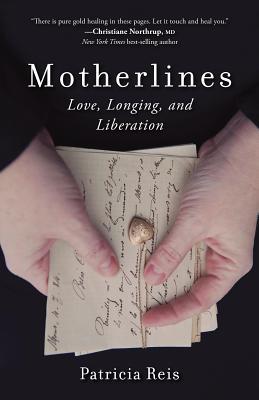 GOLD: Motherlines, by Patricia Reis (She Writes Press)
SILVER: The Telling, by Zoe Zolbrod (Curbside Splendor)
BRONZE: Changing Season: A Father, A Daughter, A Family Farm, by David Mas Masumoto with Nikiko Masumoto (Heyday)
---
35. Autobiography/Memoir III (Personal Struggle/Health Issues)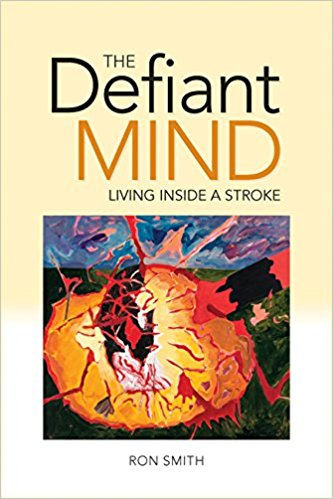 GOLD:​ ​The​ ​Defiant​ ​Mind:​ ​Living​ ​Inside​ ​a​ ​Stroke,​ ​by​ ​Ron​ ​Smith​ ​(Ronsdale​ ​Press)
SILVER:​ ​Pieces​ ​of​ ​Me:​ ​Rescuing​ ​My​ ​Kidnapped​ ​Daughters,​ ​by​ ​Lizbeth​ ​Meredith​ ​(She​ ​Writes​ ​Press)
BRONZE​ ​(tie): Nothing​ ​Good​ ​Happens​ ​at...The​ ​Baby​ ​Hospital:​ ​The​ ​Strange,​ ​Silly​ ​World​ ​of​ ​Pediatric​ ​Brain Surgery,​ ​by​ ​Daniel​ ​Fulkerson,​ ​MD​ ​(Archway​ ​Publishing)
Girl​ ​Walks​ ​Out​ ​of​ ​a​ ​Bar,​ ​by​ ​Lisa​ ​F.​ ​Smith​ ​(Select​ ​Books)
---
36. Biography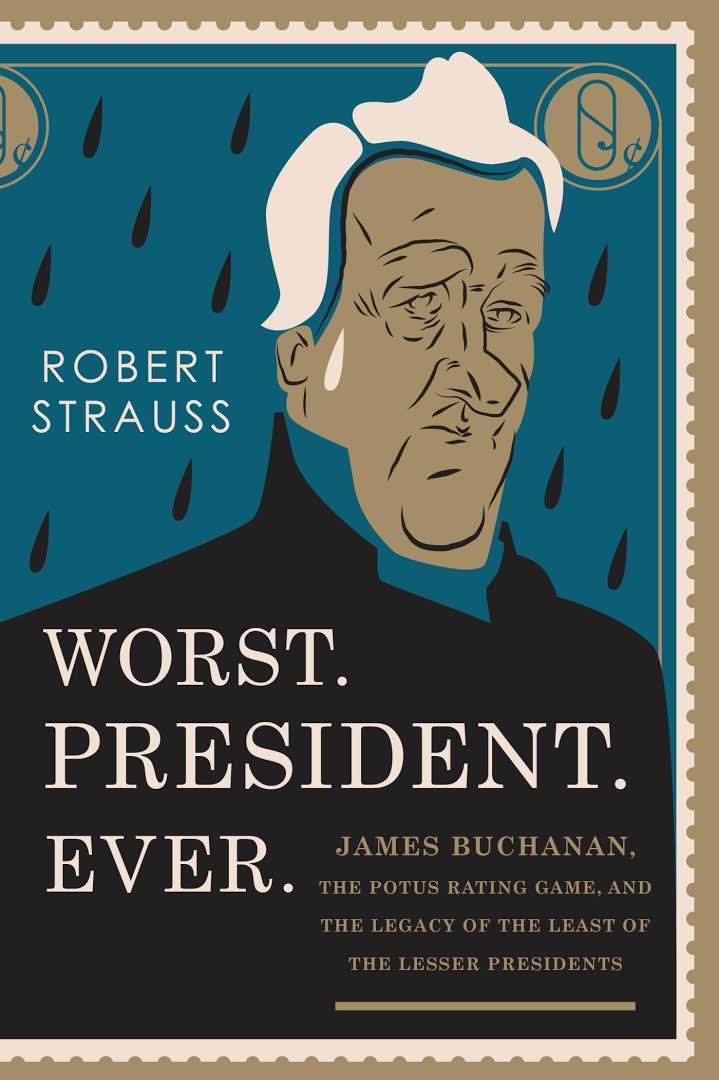 GOLD:​ ​Worst.​ ​President.​ ​Ever.​ ​James​ ​Buchanan,​ ​the​ ​Potus​ ​Rating​ ​Game,​ ​and​ ​the​ ​Legacy​ ​of​ ​the​ ​Least​ ​of​ ​the Lesser​ ​Presidents,​ ​by​ ​Robert​ ​Strauss​ ​(Lyons​ ​Press)
SILVER:​ ​Garth​ ​Williams:​ ​American​ ​Illustrator,​ ​by​ ​Elizabeth​ ​K.​ ​Wallace​ ​and​ ​James​ ​D.​ ​Wallace​ ​(Beaufort​ ​Books)
BRONZE:​ ​The​ ​Rise​ ​of​ ​Prince:​ ​1958-1988,​ ​by​ ​Alex​ ​Hahn​ ​and​ ​Laura​ ​Tiebert​ ​(Mad​ ​Cat​ ​Press)
---
37. Aging/Death & Dying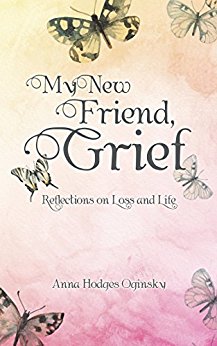 GOLD: My New Friend, Grief: Reflections on Loss and Life, by Anna Hodges Oginsky (Balboa Press)
SILVER: Last Comforts: Notes from the Forefront of Late Life Care, by Ellen Rand (Cypress Publishing)
BRONZE: The Widow's Journal: Questions to Guide You Through Grief and Life Planning After the Loss of a Partner, by Carrie P. Freeman, PhD (CreateSpace)
---
38. Animals/Pets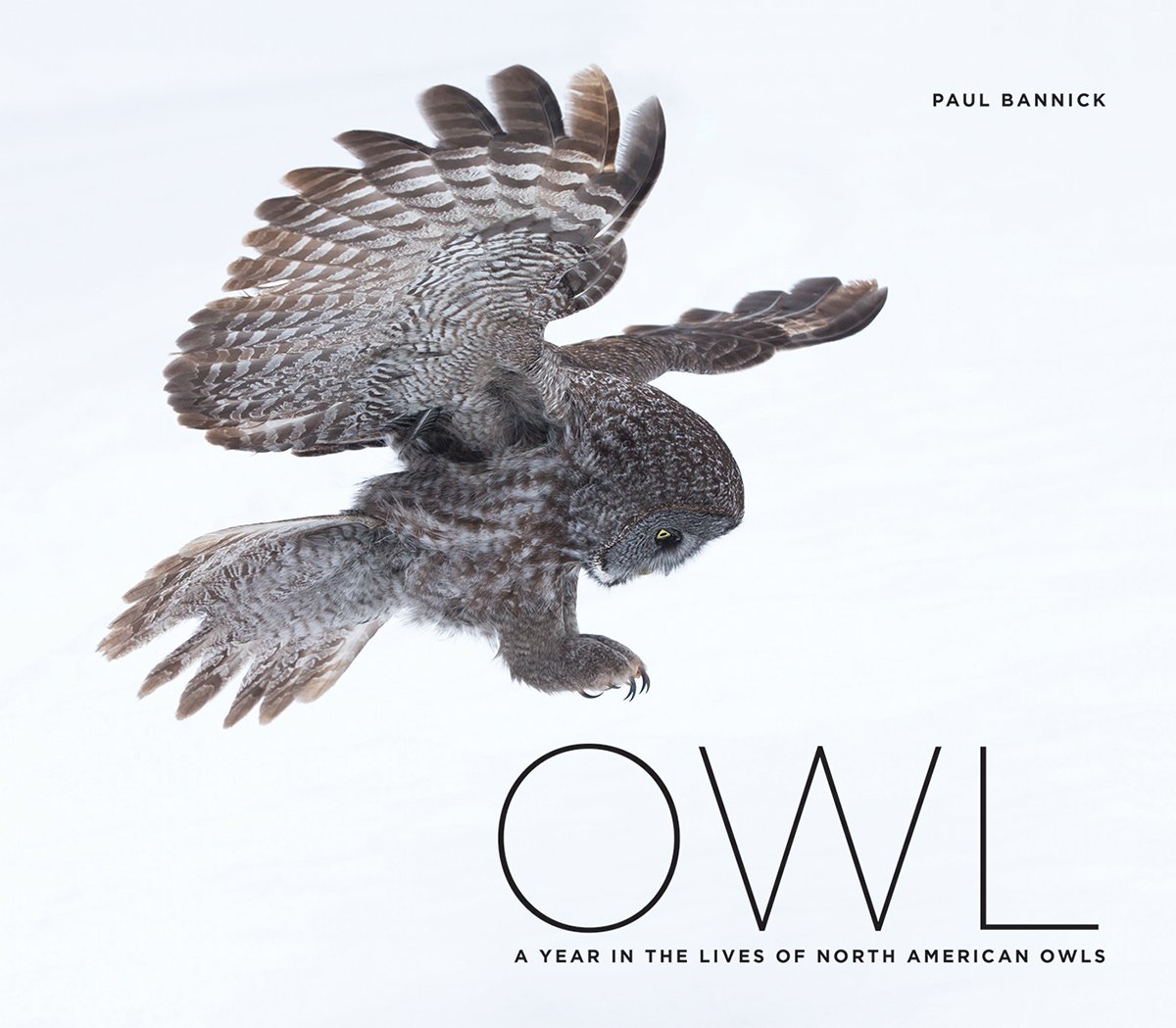 GOLD: Owl: A Year in the Lives of North American Owls, by Paul Bannick (Braided River)
SILVER (tie): Lead with Your Heart, by Allan Hamilton, MD (Storey Publishing)
Setterly Yours: A Photographic Introduction to the English Setter, by Danica Barreau (Pouka Fine Art Pet Portraits)
BRONZE: Dawn of the Dog: The Genesis of a Natural Species, by Janice Koler-Matznick (Cynology Press)
---
39. Business/Career/Sales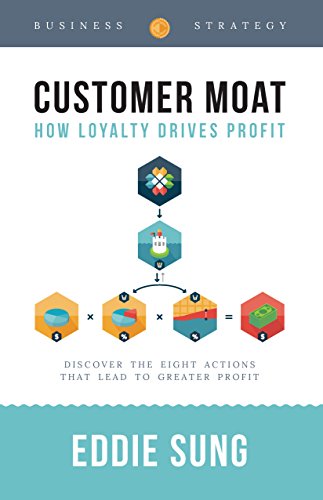 GOLD: Customer Moat: How Loyalty Drives Profit, by Eddie Sung (Sung Publishing)
SILVER (tie): Madison Avenue Manslaughter: An Inside View of Fee-Cutting Clients, Profit-Hungry Owners and Declining Ad Agencies, by Michael Farmer (LID Publishing)
The Purpose is Profit, by Ed "Skip" McLaughlin, Wyn Lydecker, and Paul McLaughlin (CreateSpace)
BRONZE: Win/Loss Analysis: How to Capture and Keep the Business You Want, by Ellen Naylor (Park Hill Press)
---
40. Coffee Table Books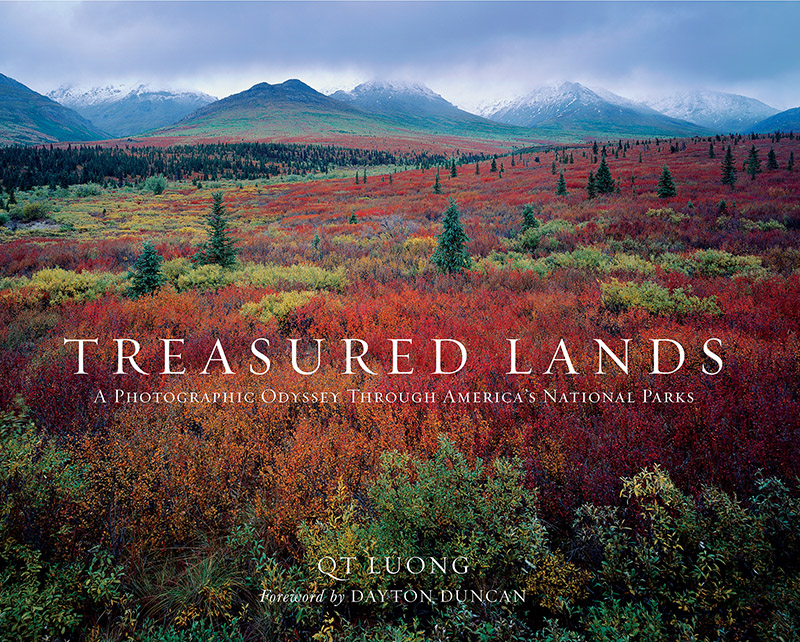 GOLD: Treasured Lands: A Photographic Odyssey Through America's National Parks, by Q.T. Luong (Cameron + Company)
SILVER (tie): Coffee Encounters: Exploring Where Your Coffee Comes From, by Smudge Publishing (Smudge Publishing)
Mid-Century Modern Women in the Visual Arts, by Ellen Surrey & Gloria Fowler (AMMO Books)
BRONZE: Labyrinth: The Ultimate Visual History, by Paula M. Block and Terry J. Erdmann (Insight Editions)
---
41. Cookbooks – General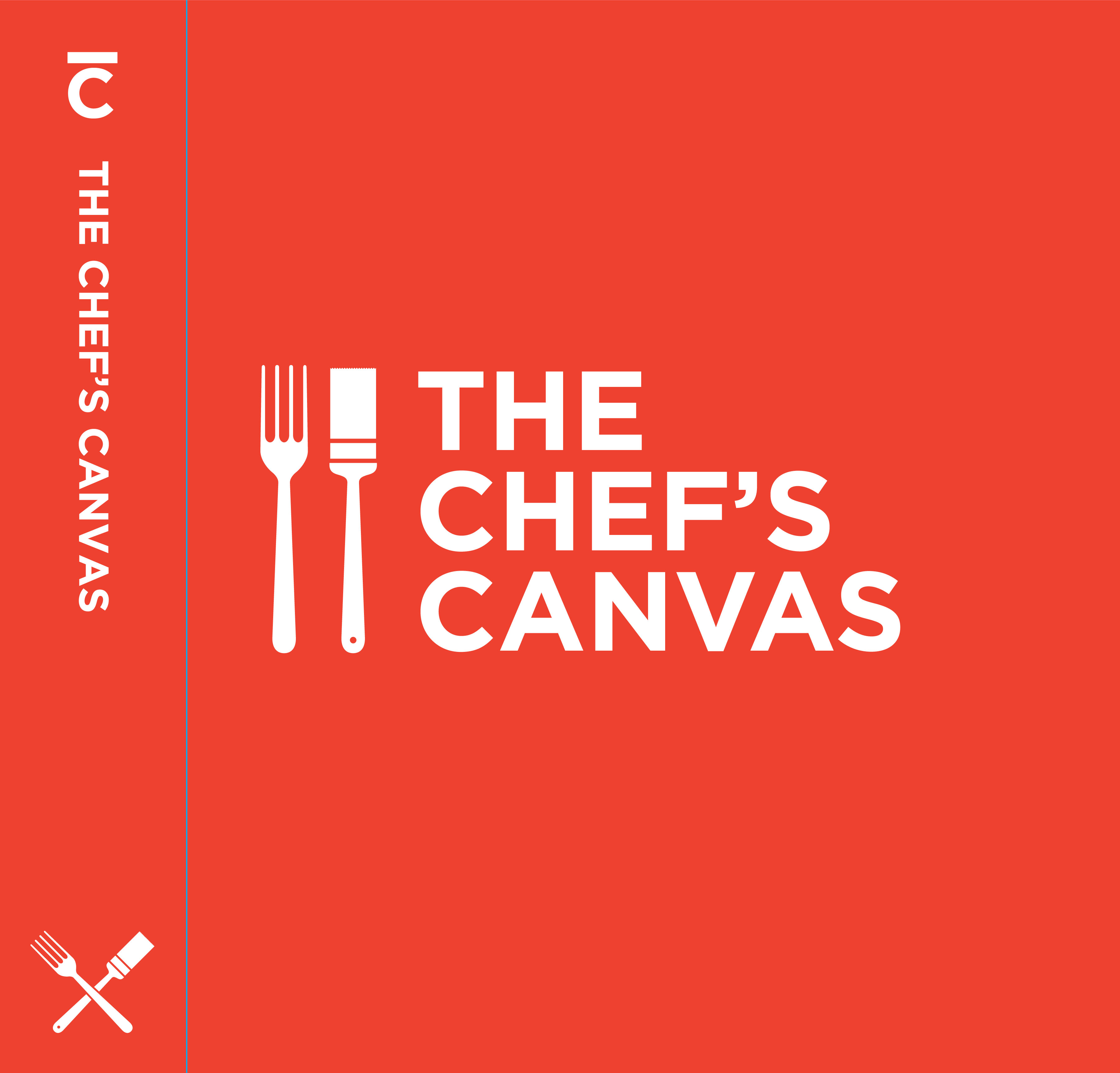 GOLD: The Chef's Canvas: Recipes Inspired by the Collection of the Cummer Museum of Arts & Gardens, by The Cummer Museum of Art and Gardens and Cari Sanchez-Potter (Cummer Museum of Art & Gardens)
SILVER: With Gratitude, Johnny Carrabba: Celebrating 30 Years of Recipes, Stories, and Family, by Johnny Carrabba (Johnny Carrabba Family of Restaurants)
BRONZE (tie): World of Warcraft: The Official Cookbook, by Chelsea Monroe-Cassel (Insight Editions)
Garlic Feast: Delicious Garlic-Inspired Recipes for the Quintessential Garlic Lover, by Janice Sutton (Janice Sutton Communications)
---
42. Cookbooks – Nutritional/Vegetarian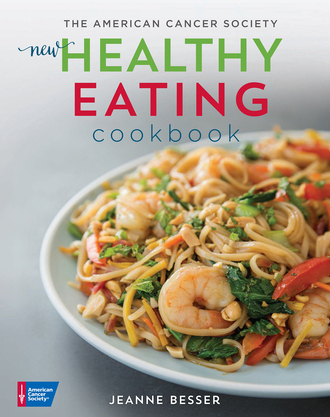 GOLD: The American Cancer Society New Healthy Eating Cookbook, 4th Edition, by Jeanne Besser (American Cancer Society)
SILVER (tie): a taste of gwinganna: delicious gluten free dairy free recipes, by Gwinganna Lifestyle Retreat (Gwinganna Lifestyle Retreat)
Purely Delicious, by Teresa Cutter (The Healthy Chef)
BRONZE: The White House Kids' "State Dinner" Cookbook: Winning Recipes from the Healthy Lunchtime Challenge, by the White House Historical Association (White House Historical Association)
---
43. Current Events I (Political/Economic/Foreign Affairs)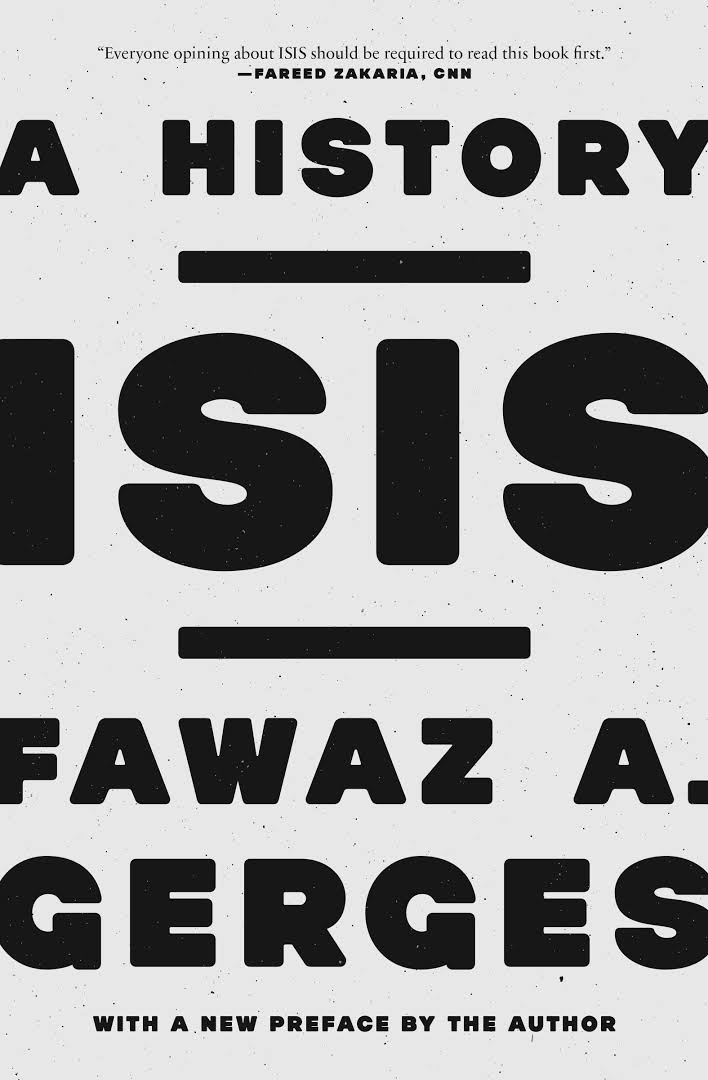 GOLD: ISIS: A History, by Fawaz A. Gerges (Princeton University Press)
SILVER: Hopeless But Optimistic: Journeying through America's Endless War in Afghanistan, by Douglas A. Wissing (Indiana University Press)
BRONZE: As Ohio Goes: Life in the Post-Recession Nation, by Rana B. Khoury (Kent State University Press)
---
44. Current Events II (Social Issues/Humanitarian)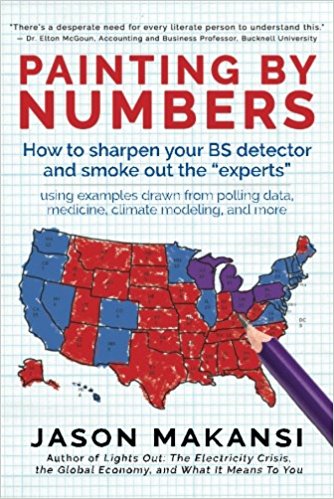 GOLD: Painting By Numbers: How to Sharpen Your BS Detector and Smoke Out the "Experts", by Jason Makansi (Blank Slate Communications)
SILVER (tie): Crook County: Racism and Injustice in America's Largest Criminal Court, by Nicole Gonzales Van Cleve (Stanford University Press)
A Spirit of Charity, by Mike King (Secant Publishing)
BRONZE: Muslim Identity in a Turbulent Age: Islamic Extremism and Western Islamophobia, edited by Mike Hardy, Fiyaz Mughal and Sarah Markiewicz (Jessica Kingsley Publishers)
---
45. Education I (Workbook/Resource)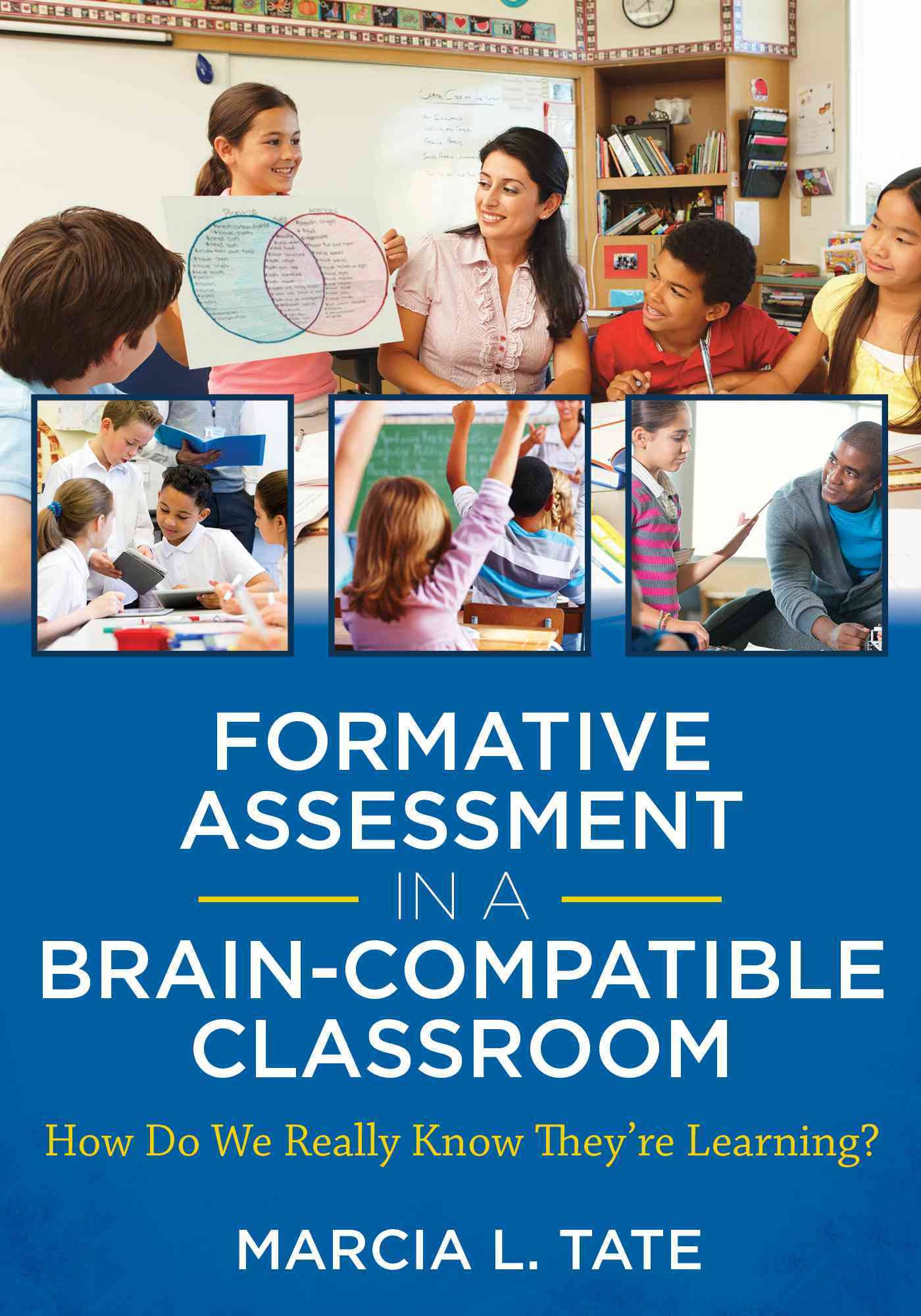 GOLD: Formative Assessment in a Brain-Compatible Classroom: How Do We Really Know They're Learning? by Marcia L. Tate (Learning Sciences International)
SILVER: Tools for a Successful School Year (Starting on Day One): Classroom-Ready Techniques for Building the Four Cornerstones of an Effective Classroom, by Harvey F. Silver, Matthew J. Perini, and Abigail L. Boutz (Thoughtful Education Press)
BRONZE: The Joyful Classroom: Practical Ways to Engage and Challenge Students K-6, by Responsive Classroom (Center for Responsive Schools)
---
46. Education II (Commentary/Theory)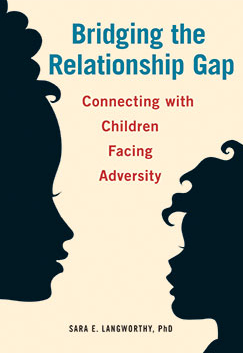 GOLD: Bridging the Relationship Gap: Connecting with Children Facing Adversity, by Sara E. Langworthy (Redleaf Press)
SILVER: The Great Disconnect in Early Childhood Education: What We Know vs. What We Do, by Michael Gramling (Redleaf Press)
BRONZE: Leadership for Teacher Learning: Creating a Culture Where All Teachers Improve So That All Students Succeed, by Dylan Wiliam (Learning Sciences International)
---
47. Environment/Ecology/Nature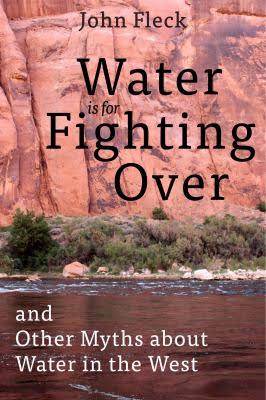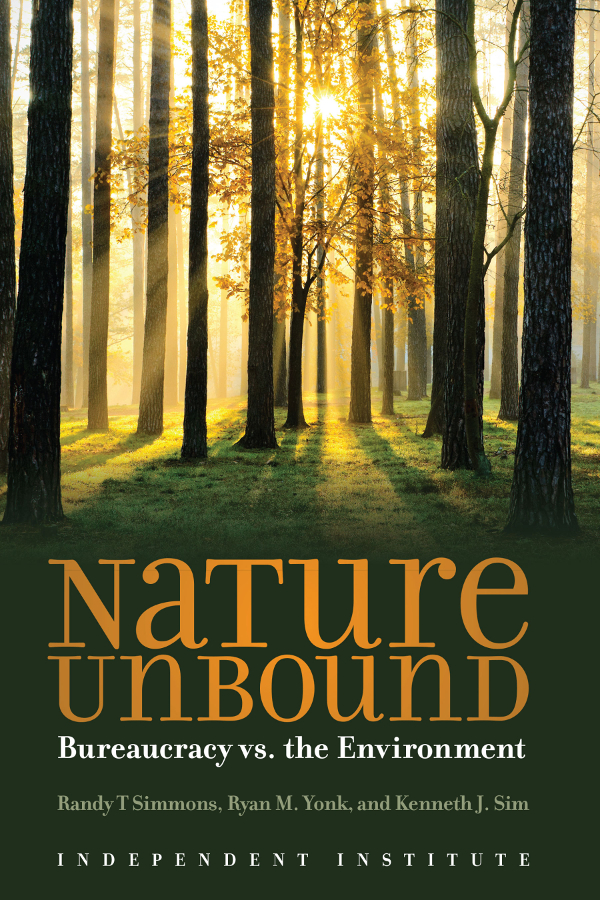 GOLD (tie): Water is for Fighting Over and Other Myths about Water in the West, by John Fleck (Island Press)
Nature Unbound: Bureaucracy vs. the Environment, by Randy T Simmons, Ryan M. Yonk, and Kenneth J. Sim (Independent Institute)
SILVER (tie): Bees: An Identification and Native Plant Forage Guide, by Heather Holm (Pollination Press)
Victory Gardens for Bees: A DIY Guide to Saving the Bees, by Lori Weidenhammer (Douglas & McIntyre)
BRONZE: Pacific Seaweeds: A Guide to Common Seaweeds of the West Coast, by Louis D. Druehl & Bridgette E. Clarkston (Harbour Publishing)
---
48. Erotica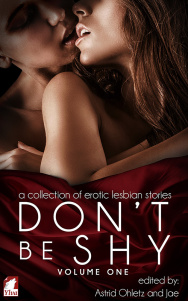 GOLD: Don't Be Shy, edited by Astrid Ohletz and Jae (Ylva Publishing)
SILVER: Best Lesbian Erotica of the Year, Volume 1, edited by D.L. King (Cleis Press)
BRONZE: Pussy Chronicles, by Felicia Lewis (Gray Publishing Services)
---
49. Finance/Investment/Economics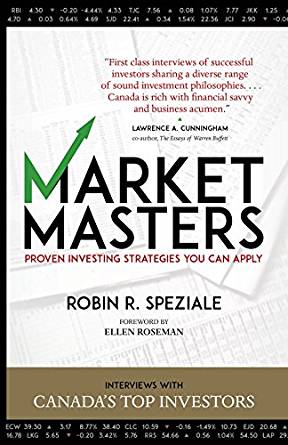 GOLD: Market Masters, by Robin R. Speziale (ECW Press)
SILVER: Mortgage Smarts: Because Your Mortgage Matters, by Peter Dale and Helen Jones (Friesen Press)
BRONZE: Investment Atlas II, by Kenneth G. Winans (KGW Publishing)
---
50. Gay/Lesbian/Bi/Trans Non-Fiction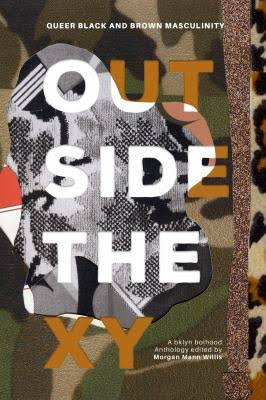 GOLD: Outside the XY: Queer Black and Brown Masculinity, by Morgan Mann Willis (Riverdale Avenue Books)
SILVER: Queering Sexual Violence: Radical Voices from Within the Anti-Violence Movement, by Jennifer Patterson (Riverdale Avenue Books)
BRONZE: Trans Voices: Becoming Who You Are, by Declan Henry (Jessica Kingsley Publishers)
---
51. Gift/Specialty/Journal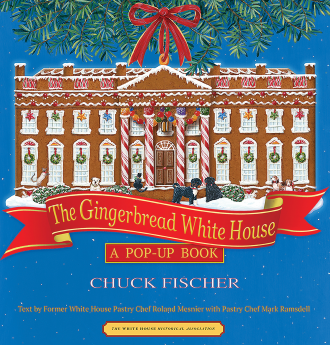 GOLD: The Gingerbread White House: A Pop-Up Book, by Chuck Fischer (White House Historical Association)
SILVER: The Wisdom of Curiosity: 52 Weeks of Why and Wonder, by Atria Senior Living (Atria Senior Living Inc.)
BRONZE: Wild Wisdom: Animal Stories of the Southwest, by Rae Ann Kumelos; artwork by Jan Taylor (Rio Nuevo Publishers)
---
52. Holiday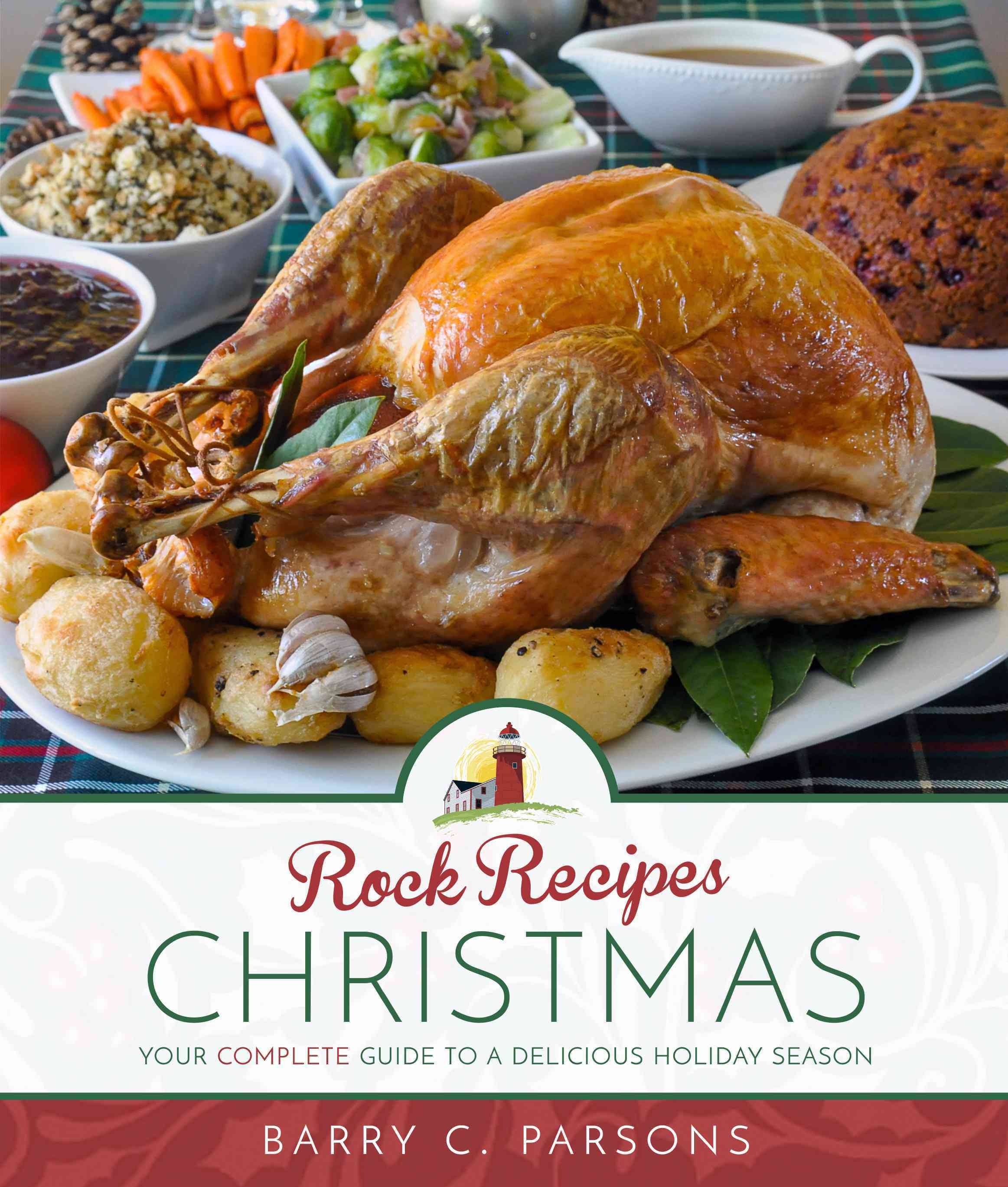 GOLD: Rock Recipes Christmas: Your Complete Guide to a Delicious Holiday Season, by Barry C. Parsons (Breakwater Books)
SILVER: But What If There's No Chimney?, by Emily Weisner Thompson and Mandy Hussey (Indiana University Press)
BRONZE: Hanukkah with Uncle Reuben: Not Santa but Not Bad, by Mark Tuchman (CreateSpace)
---
53. Health/Medicine/Nutrition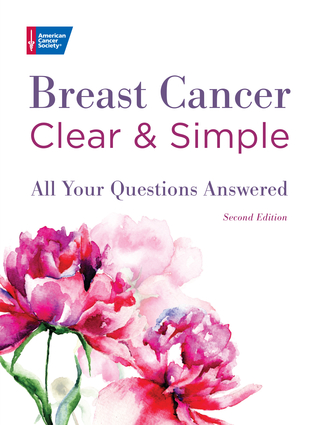 GOLD: Breast Cancer Clear & Simple, Second Edition, by The American Cancer Society (American Cancer Society)
SILVER: Helping Patients Outsmart Overeating: Psychological Strategies for Doctors and Health Care Providers, by Karen R. Koenig, M.Ed., LCSW and Paige O'Mahoney, M.D., CHWC (Rowman & Littlefield)
BRONZE: In the Hands of Doctors: Touch and Trust in Medical Care, by Paul E. Stepansky (ABC-CLIO)
---
54. Graphic Novel/Drawn Book – Humor/Cartoon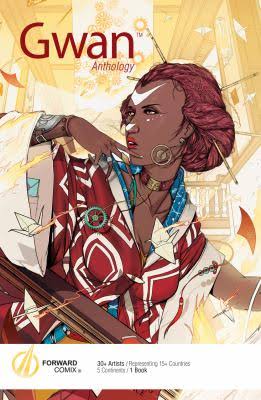 GOLD: Gwan Anthology, by Jerome Walford (Forward Comix)
SILVER: The Parish: An AmeriCorps Story, by Joel Smith and Ryan Winet (Beating Windward Press)
BRONZE (tie): Untold Tales of Bigfoot: Crossing Paths, by Vince Dorse (Long Lost Friend Studio)
Monster Elementary and the Egyptian Curse!, by Nicholas Doan and Various Artists (Space Goat Publishing)
---
55. Graphic Novel/Drawn Book – Drama/Documentary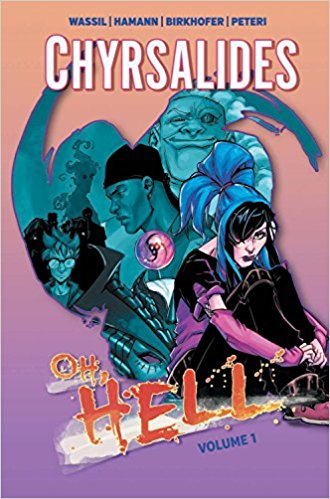 GOLD: Chyrsalides, Oh Hell: Volume 1, by G. Wassil, Dave Hamann and Michael Birkhofer (Oh Hell Comics)
SILVER: Karski's Mission: To Stop the Holocaust, by Rafael Medoff and Dean Motter (Jan Karski Educational Foundation)
BRONZE: Tir Na Fuil Volume 1: A Hard Rain's Gonna Fall, by Brian W. Donnelly (Mythographer's Workshop)
---
56. History (U.S.)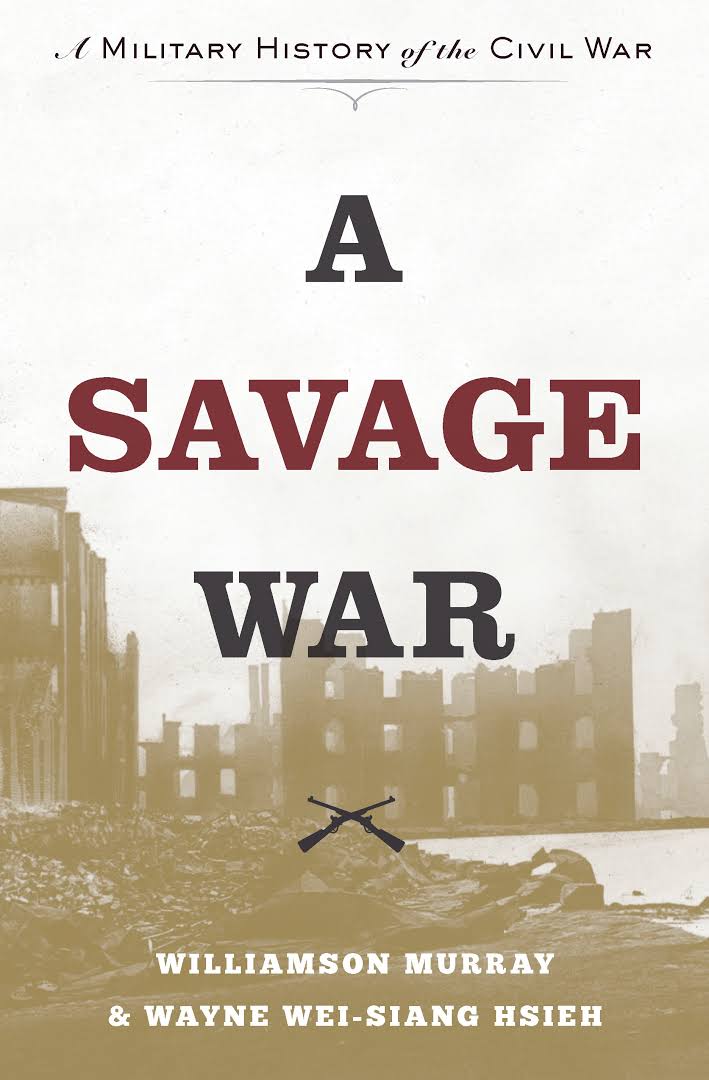 GOLD: A Savage War: A Military History of the Civil War, by Williamson Murray & Wayne Wei-siang Hsieh (Princeton University Press)
SILVER (tie): Newsworthy: The Supreme Court Battle Over Privacy and Press Freedom, by Samantha Barbas (Stanford University Press)
The Invisibles: The Untold Story of African American Slaves in the White House, by Jesse Holland (Rowman & Littlefield)
BRONZE: Lincoln's General's Wives: Four Women Who Influenced the Civil War - for Better and for Worse, by Candice Shy Hooper (Kent State University Press)
---
57. History (World)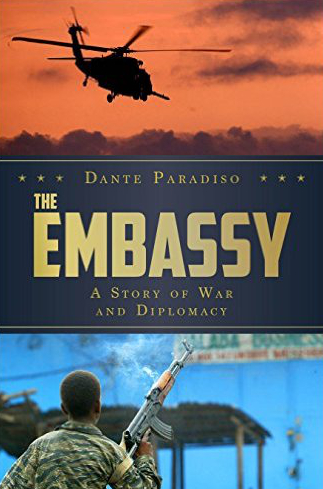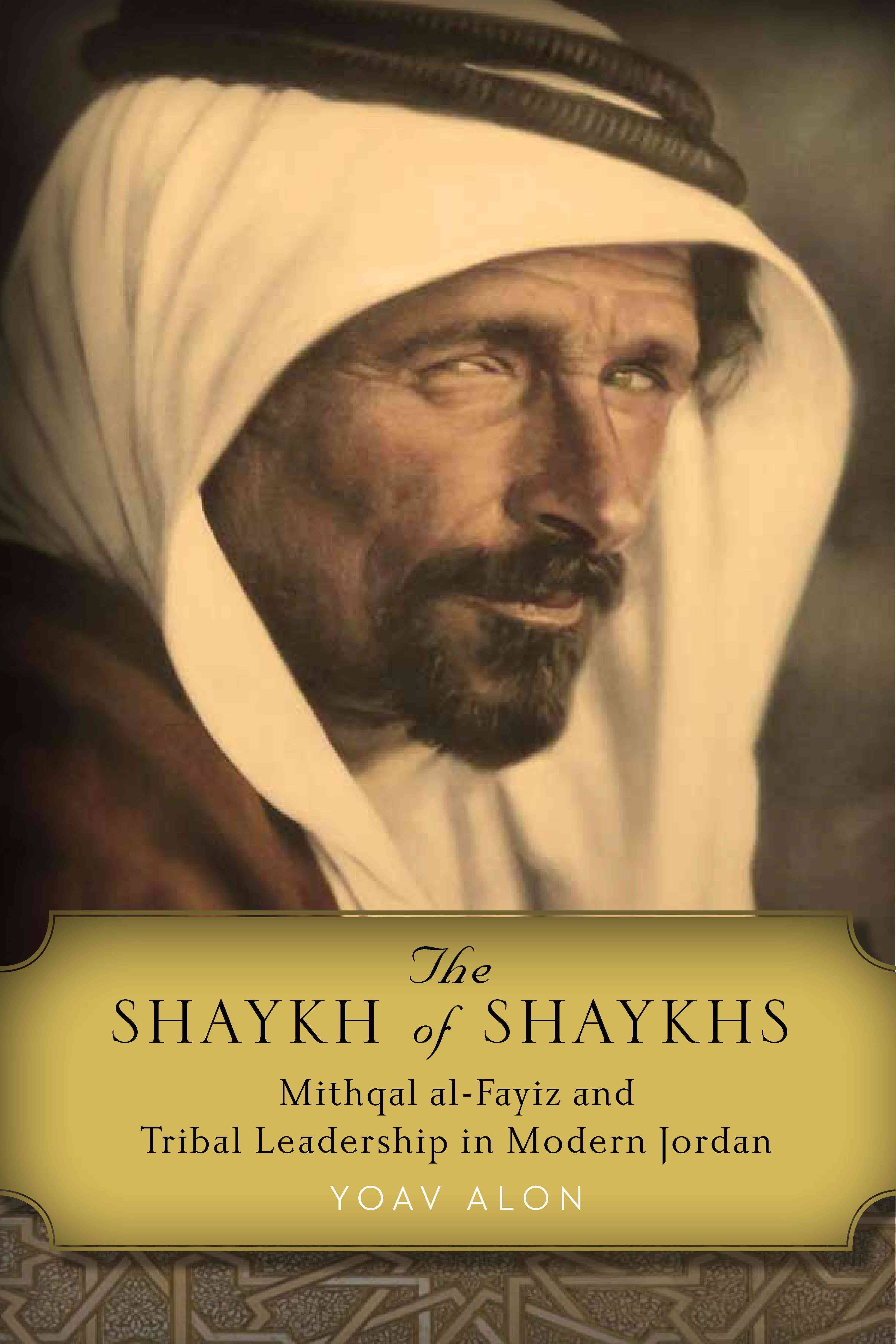 GOLD (tie): The Embassy, by Dante Paradiso (Beaufort Books)
The Shaykh of Shaykhs: Mithqal al-Fayiz and Tribal Leadership in Modern Jordan, by Yoav Alon (Stanford University Press)
SILVER: 1932: The Rise of Hitler and FDR: Two Tales of Politics, Sex, Betrayal, and Unlikely Destiny, by David Pietrusza (Lyons Press)
BRONZE: The Death Penalty as Torture: From the Dark Ages to Abolition, by John D. Bessler (University of Baltimore School of Law)
---
58. Home & Garden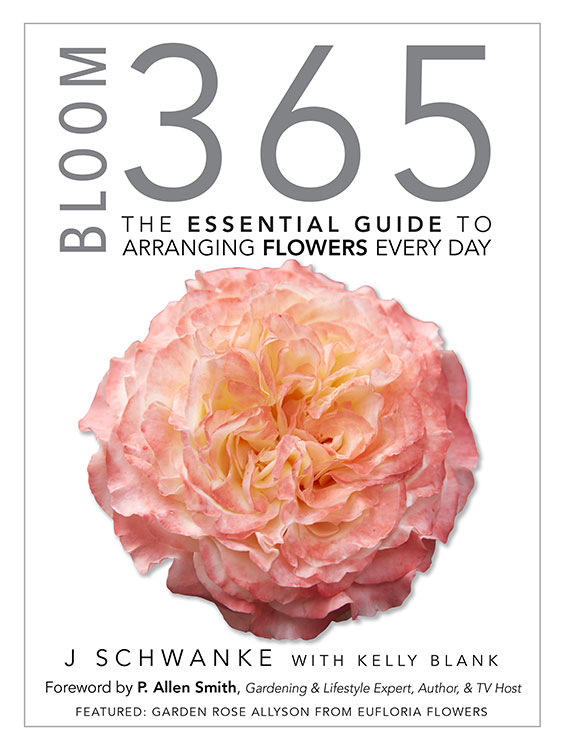 GOLD: Bloom 365: The Essential Guide to Arranging Flowers Every Day, by J Schwanke with Kelly Blank (J Schwanke Productions)
SILVER: Grow Create Inspire: Crafting a Joyful Life of Beauty and Abundance, by Crystal Stevens (New Society Publishers)
BRONZE: Quintessential Kitchens by Matthew Quinn: Volume One, by Matthew Quinn with Heather Paper (Parrish Press)
---
59. How-To (Crafts/Hobby/Industrial Arts)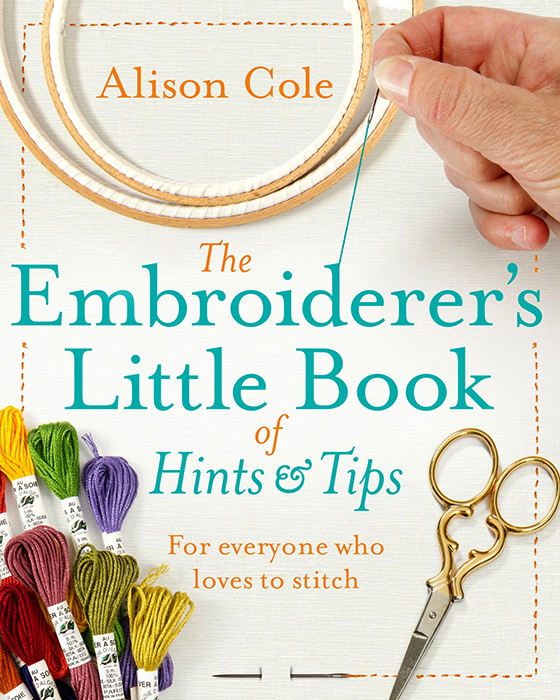 GOLD: The Embroiderer's Little Book of Hints and Tips, by Alison Cole (Alison Cole Embroidery)
SILVER: Quilt Matchup: Stash vs. Cash, by Linda J. Hahn (American Quilters Society Publishing)
BRONZE: DIY on the Fly: Under $25 Monogram Home, by Julee Ireland (CreateSpace)
---
60. Humor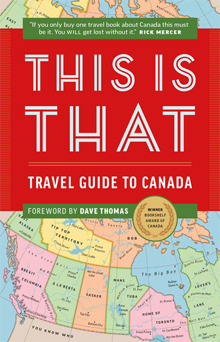 GOLD: This is That Travel Guide to Canada, by Pat Kelly, Peter Oldring, Chris Kelly, Dave Shumka (The Tite Group)
SILVER: I'm Dyin' Here: A Life in the Paper, by Tim Grobaty (Brown Paper Press)
BRONZE: Invasion of the Bastard Cannibals, by Nathan Weathington (Promontory Press)
---
61. Inspirational/Spiritual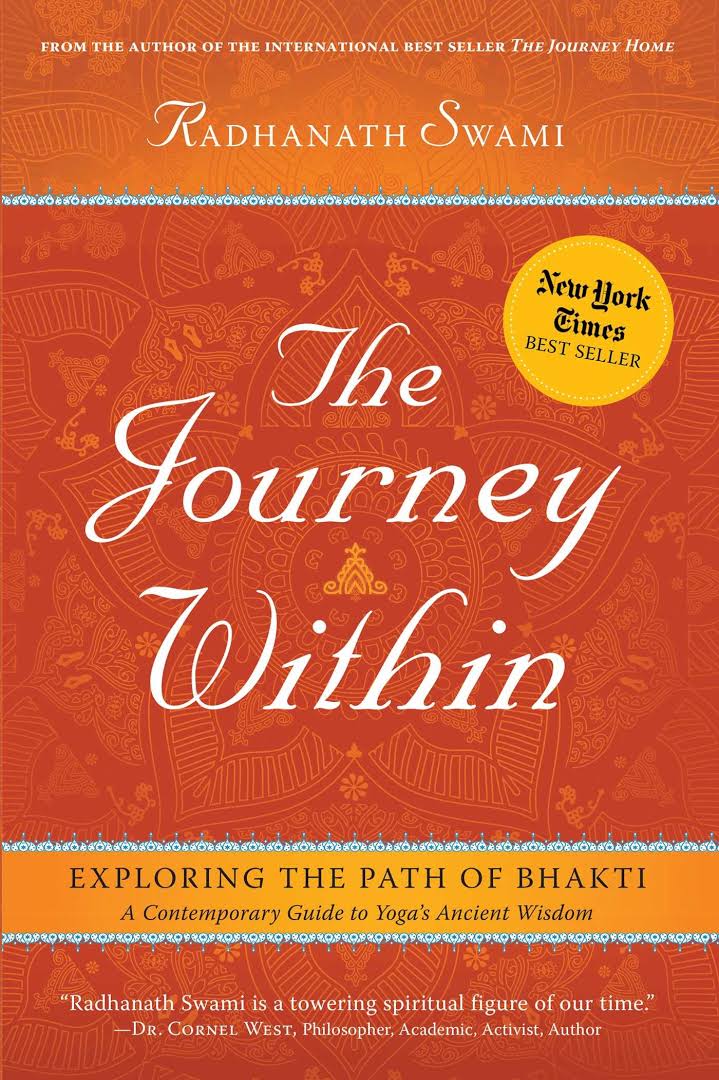 GOLD:​ ​The​ ​Journey​ ​Within:​ ​Exploring​ ​the​ ​Path​ ​of​ ​Bhakti,​ ​by​ ​Radhanath​ ​Swami​ ​(Mandala​ ​Publishing)
SILVER:​ ​Nonviolence​ ​Now!​ ​Living​ ​the​ ​1963​ ​Birmingham​ ​Campaign's​ ​Promise​ ​of​ ​Peace,​ ​by​ ​Alycee​ ​J.​ ​Lane (Lantern​ ​Books)
BRONZE:​ ​The​ ​Hundred​ ​Story​ ​Home:​ ​A​ ​Journey​ ​of​ ​Homelessness,​ ​Hope,​ ​and​ ​Healing,​ ​by​ ​Kathy​ ​Izard​ ​(Grace Press)
---
62. New Age/Mind-Body-Spirit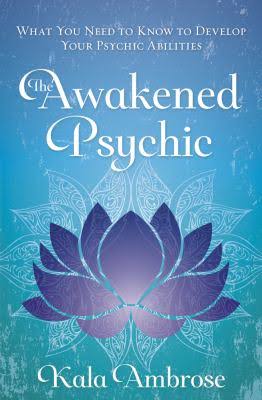 GOLD: The Awakened Psychic: What You Need to Know to Develop Your Psychic Abilities, by Kala Ambrose (Llewellyn Publications)
SILVER: Change Maker: How My Brother's Death Woke Up My Life, by Rebecca Austill-Clausen (She Writes Press)
BRONZE (tie): The Buddha Made Me Do It: A Field Guide to EnLITEnment, by Marla Martenson (Cupid's Press)
The Light: A Modern-Day Journey for Peace, by Judith T. Lambert (Ann Duran Productions)
---
63. Parenting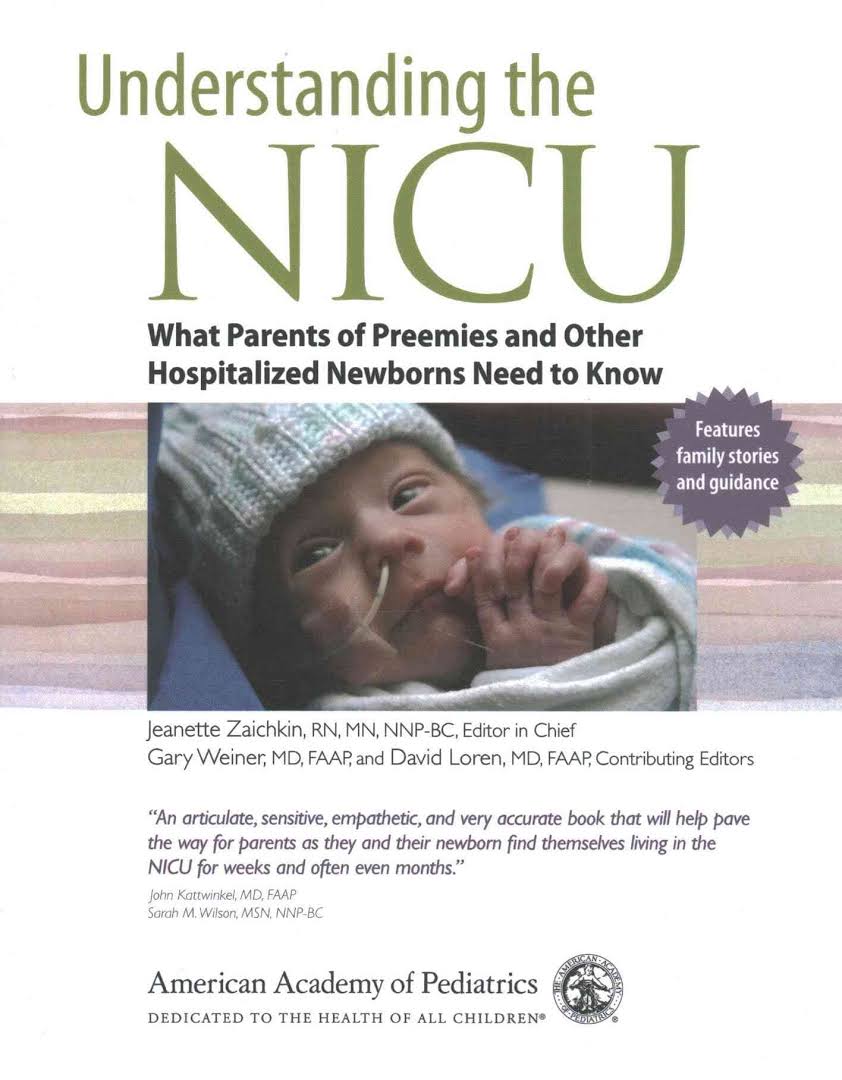 GOLD: Understanding NICU: What Parents of Preemies and Other Hospitalized Newborns Need to Know (American Academy of Pediatrics)
SILVER: Raising Kids with Love, Honor, and Respect, by Edie Jones, M.A.Ed. (Inkwater Press)
BRONZE: Out & About Dad: My Journey as a Father with All Its Twists, Turns, and a Few Twirls, by Jim Joseph (Mascot Books)
---
64. Poetry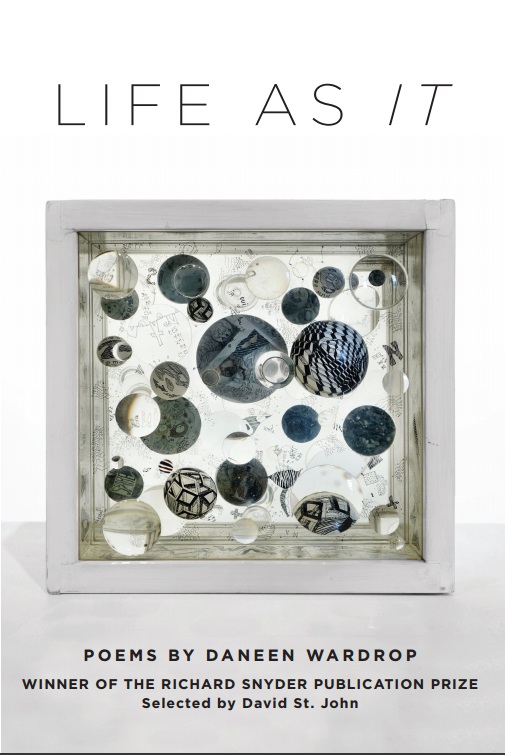 GOLD: Life As It, by Daneen Wardrop (The Ashland Poetry Press)
SILVER: Magic City Gospel, by Ashley M. Jones (Hub City Press)
BRONZE (tie): Where You Want to Be: New and Selected Poems, by Kevin Pilkington (Black Lawrence Press)
Third Voice, by Ruth Ellen Kocher (Tupelo Press)
---
65. Popular Culture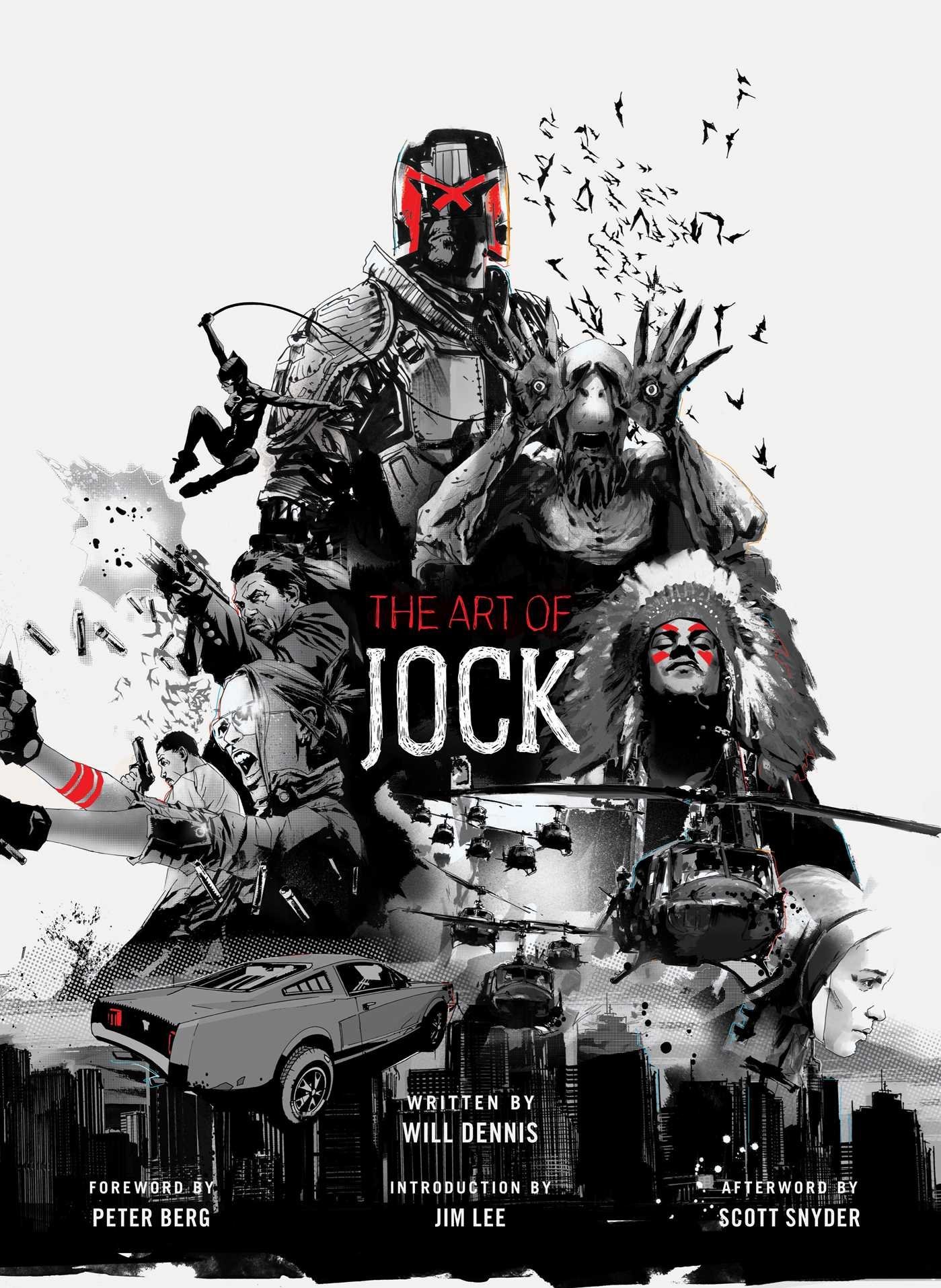 GOLD: The Art of Jock, by Will Dennis (Insight Editions)
SILVER: Happily Ever After: The Romance Story in Popular Culture, by Catherine M. Roach (Indiana University Press)
BRONZE: Bad Clowns, by Benjamin Radford (University of New Mexico Press)
---
66. Psychology/Mental Health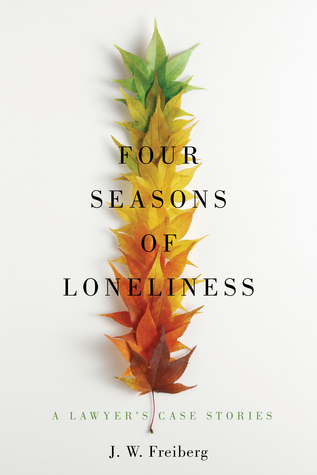 GOLD (tie): Show Me All Your Scars: True Stories of Living with Mental Illness, edited by Lee Gutkind (In Fact Books)
Four Seasons of Loneliness: A Lawyer's Case Stories, by J.W. Freiberg (Philia Books)
SILVER: How Whole Brain Thinking Can Save the Future: Why Left Hemisphere Dominance Has Brought Humanity to the Brink of Disaster and How We Can Think Our Way to Peace and Healing, by James Olson (Origin Press)
BRONZE: The Art of Healing from Sexual Trauma: Tending Body and Soul through Creativity, Nature, and Intuition, by Naomi Ardea (Wise Ink Creative Publishing)
---
67. Sports/Fitness/Recreation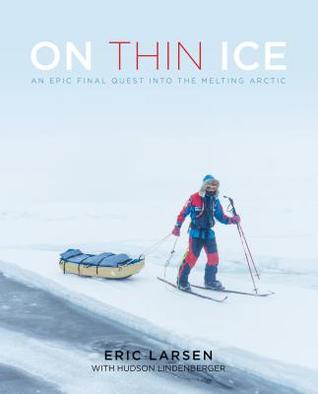 GOLD: On Thin Ice: An Epic Quest Into the Melting Arctic, by Eric Larsen and Hudson Lindenberger (Rowman & Littlefield)
SILVER: The Heroic Age of Diving: America's Underwater Pioneers and the Great Wrecks of Lake Erie, by Jerry Kuntz (SUNY Press)
BRONZE: The Milan Miracle: The Town that Hoosiers Left Behind, by Bill Riley (Indiana University Press)
---
68. Reference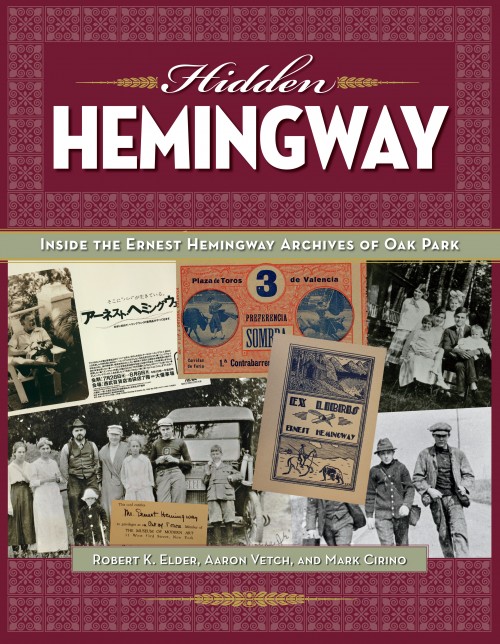 GOLD: Hidden Hemingway: Inside the Ernest Hemingway Archives of Oak Park, by Robert K. Elder, Aaron Vetch, and Mark Cirino (Kent State University Press)
SILVER: The Self-Publisher's Ultimate Resource Guide, by Joel Friedlander and Betty Kelly Sargent (Marin Bookworks)
BRONZE: Managing Infectious Diseases in Child Care and Schools, by Susan S. Aronson, MD,FAAP and Timothy R. Shope, MD, MPH, FAAP (American Academy of Pediatrics)
---
69. Religion (Eastern/Western)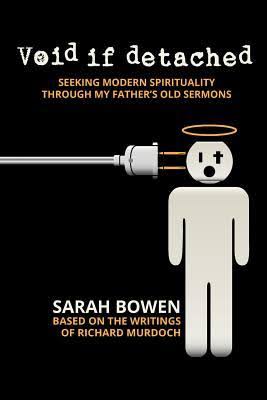 GOLD: Void If Detached: Seeking Modern Spirituality Through My Father's Old Sermons, by Sarah Bowen (Teras Publishing)
SILVER: Four Testaments: Toa Te Ching, Analects, Dhammapada, Bhagavad Gita, by Brian Arthur Brown (Rowman & Littlefield)
BRONZE: The Wisdom of Not Knowing, by Estelle Frankel (Shambhala)
---
70. Science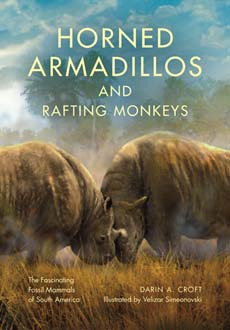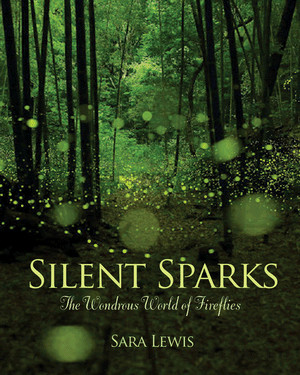 GOLD (tie): Horned Armadillos and Rafting Monkeys: The Fascinating Fossil Mammals of South America, by Darin A. Croft (Indiana University Press)
Silent Sparks: The Wondrous World of Fireflies, by Sara Lewis (Princeton University Press)
SILVER: Mr. Liquid Crystal: The Untold Story of How James L. Fergason Invented the Liquid Crystal Display & Helped Create the Digital World, by Terri Fergason Neal (New Insights Press)
BRONZE: Agates, The Pat McMahan Collection, by Pat McMahan (McMahan Press)
---
71. Self Help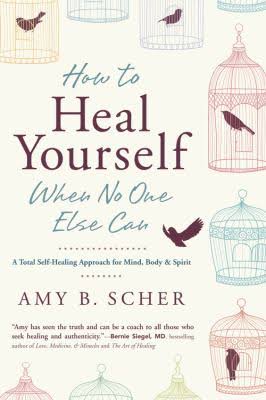 GOLD: How to Heal Yourself When No One Else Can, by Amy B. Scher (Llewellyn Publications)
SILVER (tie): Daughters of Divorce: Overcome the Legacy of Your Parents' Breakup and Enjoy a Happy, Long-Lasting Relationship, by Terry Gaspard, MSW, LICSW & Tracy Clifford (Sourcebooks)
This Way Up: Seven Tools for Unleashing Your Creative Self and Transforming Your Life, by Patti Clark (She Writes Press)
BRONZE: Clarity: Ten Proven Strategies to Transform Your Life, by Diane Altomare (SelectBooks)
---
72. Sexuality/Relationships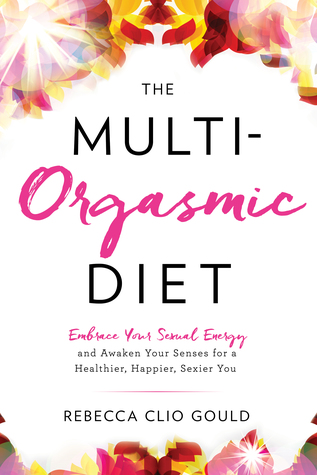 GOLD: The Multi-Orgasmic Diet: Embrace Your Sexual Energy and Awaken Your Senses for a Healthier, Happier, Sexier You, by Rebecca Clio Gould (Elemental Harmony Press)
SILVER: The Round World: Life at the Intersection of Love, Sex, and Fat, by Dan Oliverio (The Antrobus Group)
BRONZE: Not Exactly Love: A Memoir, by Betty Hafner (She Writes Press)
---
73. Transportation (Auto/Aviation/Railroad, etc.)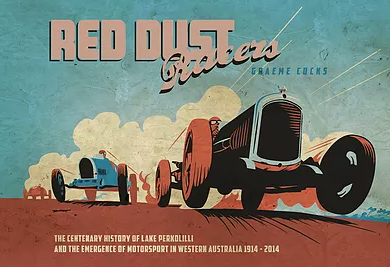 GOLD: Red Dust Racers: The Centenary History of Lake Perkolilli and the Emergence of Motor Sport in Western Australia, by Graeme Cocks (Motoring Past Vintage Publishing)
SILVER: For Future Generations: A History of the Museum of Flight, by Howard Lovering (Documentary Media)
BRONZE: Finding the Wow: How Dreams Take Flight at Midlife, by M.J. Marggraff (Big Table Publishing)
---
74. Travel – Essay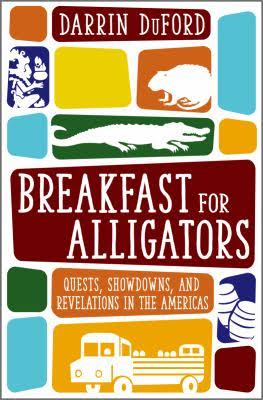 GOLD: Breakfast for Alligators: Quests, Showdowns, and Revelations in the Americas, by Darrin DuFord (Tilted Hat Press)
SILVER: Vagabonding with Kids: How One Couple Embraced an Unconventional Life to Work Remotely and Show Their Kids the World, by A.K. Turner (Brown Books Publishing Group)
BRONZE: American Wild: Explorations from the Grand Canyon to the Arctic Ocean, by Michael Engelhard (Hiraeth Press)
---
75. Travel – Guidebook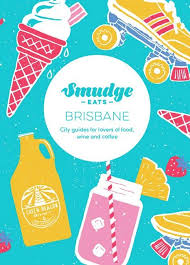 GOLD: Smudge Eats Brisbane: City Guides for Lovers of Food, Wine, and Coffee, by Smudge Publishing
SILVER(tie): Secret Rio, by Manoel de Almeida e Seilva, Marcio Roiter, and Thomas Jonglez (Jonglez Publishing)
My First Trip to Paris: A Family's Travel Survival Guide, by Sara DeGonia; Photographs by Giovanni Simeone (SIMEBooks)
BRONZE: Textile Fiestas: A Traveler's Guide to Celebrations, Markets, and Smart Shopping, by Sheri Brautigam (Thrums Books)
---
76. Women's Issues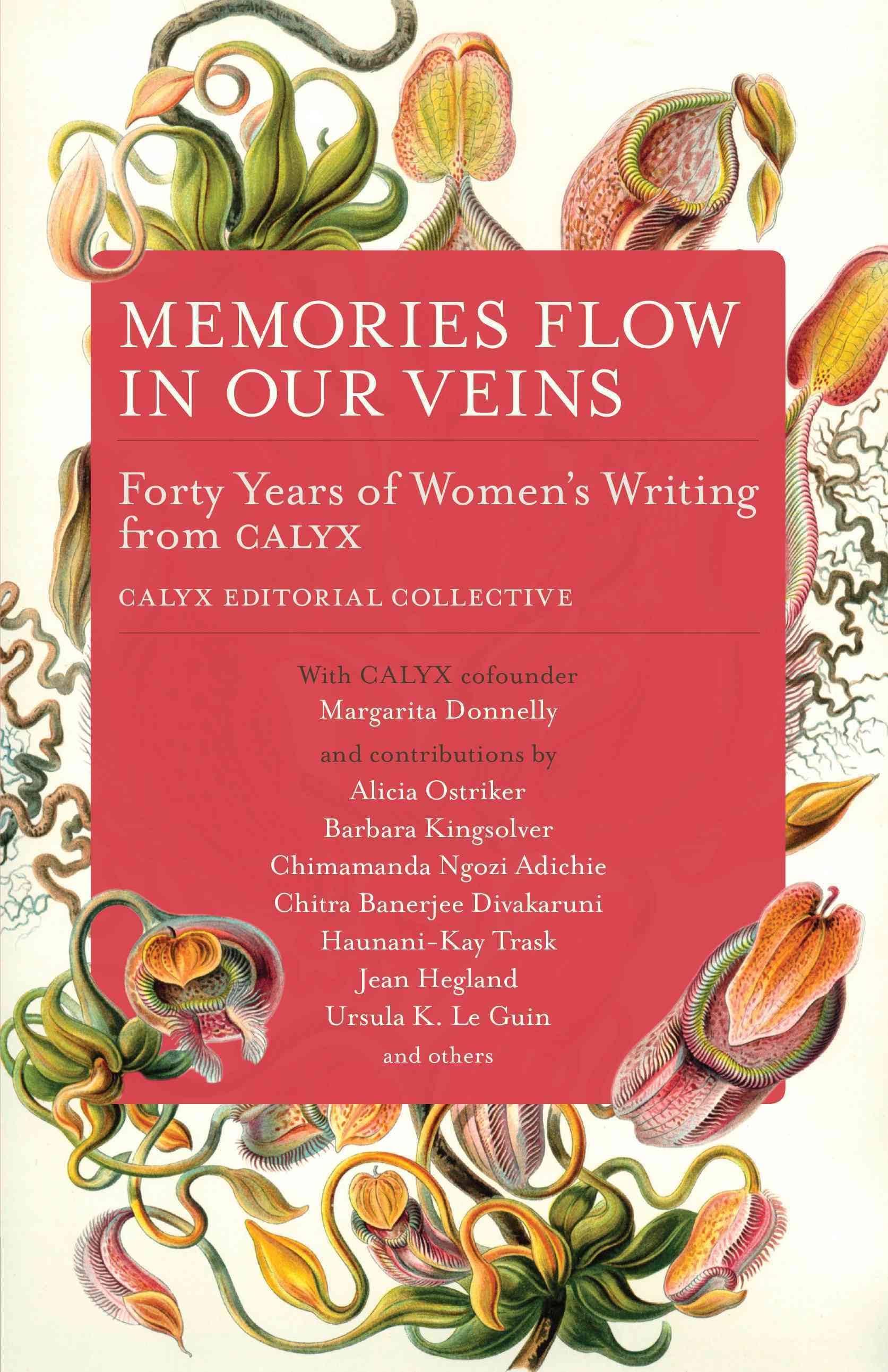 GOLD: Memories Flow in Our Veins, by CALYX Editorial Collective (Ooligan Press)
SILVER: Tongue of Fire: Emma Goldman, Public Womanhood, and the Sex Question, by Donna M. Kowal (SUNY Press)
BRONZE: The Frontline Generation: How We Served Post 9/11, by Marjorie K. Eastman (Longbow Six Publishing)
---
77. Writing/Publishing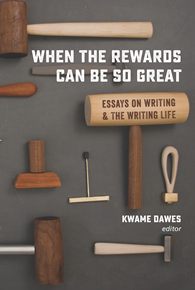 GOLD: When the Rewards can be So Great: Essays on Writing and the Writing Life, Edited by Kwame Dawes(Pacific University Press)
SILVER (tie): Making Literature Now, by Amy Hungerford (Stanford University Press)
The Sullen Art: Recording the Revolution in American Poetry, by David Ossman (University of Toledo Press)
BRONZE: Book Blueprint: How Any Entrepreneur Can Write an Awesome Book, by Jacqui Pretty (BookBaby)
---
78. Book/Author/Publisher Website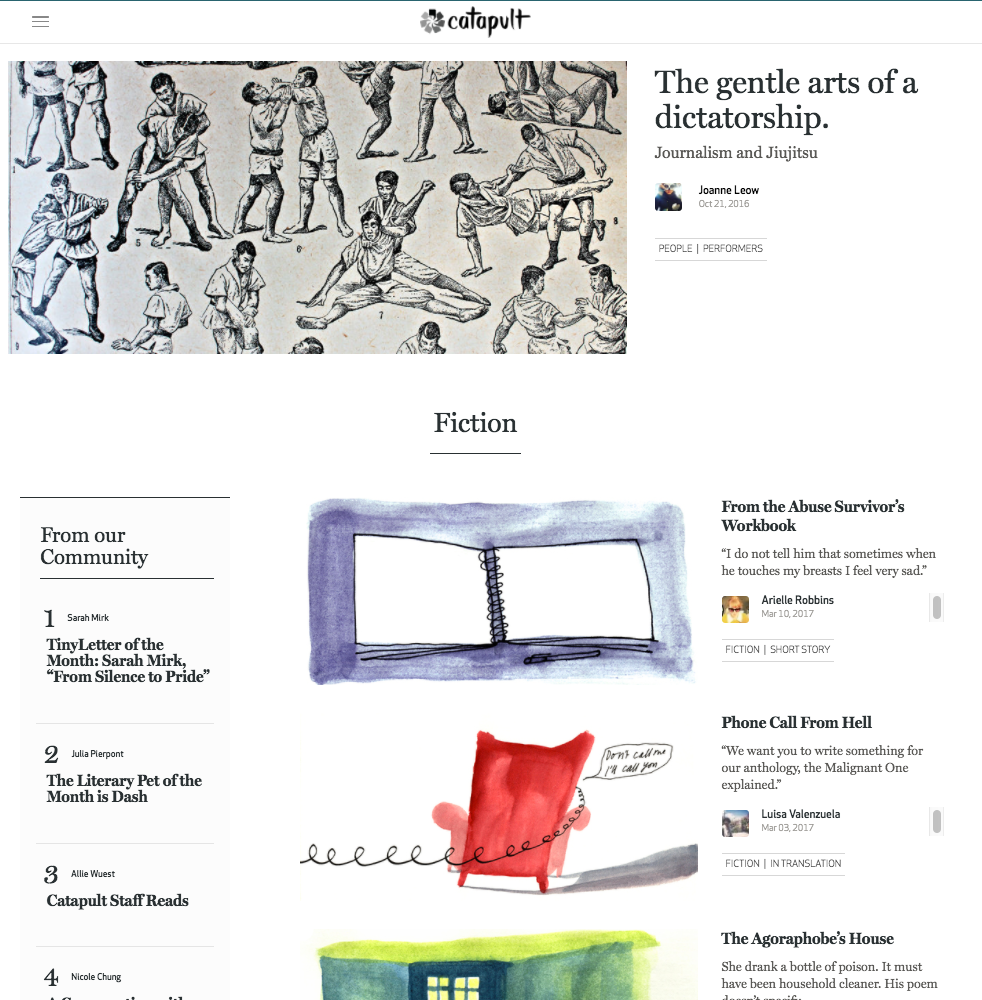 GOLD: catapult.co
SILVER: icebergpublishing.com
BRONZE: piperhoudini.com
---
79. Cover Design – Fiction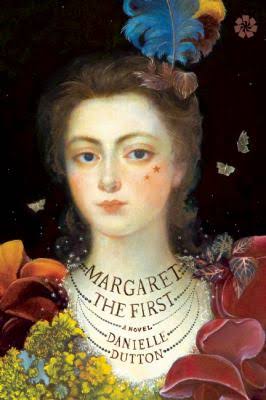 GOLD: Margaret the First, by Danielle Dutton (Catapult)
SILVER: Secrets of Men in a Lifeboat, by Todd R. Baker (Aqueous Books)
BRONZE (tie): Jerusalem Ablaze: Stories of Love and Other Obsessions, by Orlando Ortega-Medina (Cloud Lodge Books Ltd)
A Stolen Kiss, by Kelsey Keating (Swanifide Publishing)
---
80. Cover Design – Non-Fiction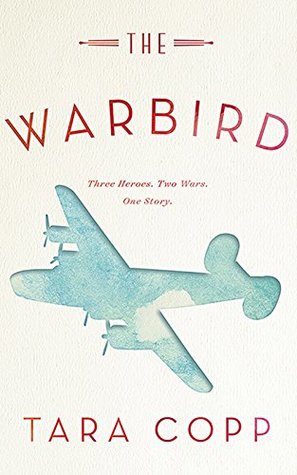 GOLD: The Warbird: Three Heroes. Two Wars. One Story, by Tara Copp (Squadron Books)
SILVER: The Voyager Record: A Transmission, by Anthony Michael Morena (Rose Metal Press)
BRONZE (tie): The Life and Times of the Great Danbury State Fair, by Gladys Stetson Leahy and John H. Stetson (Emerald Lake Books)
CrimeSong: True Crime Stories From Southern Murder Ballads, by Richard H. Underwood (Shadelandhouse Modern Press)
---
81. Cover Design – Non-Fiction Oversize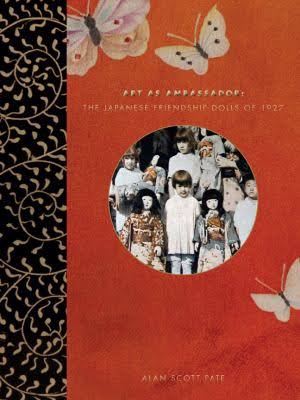 GOLD: Art as Ambassador: The Japanese Friendship Dolls of 1927, by Alan Scott Pate (Self-Published)
SILVER: Doctors of the Game: A History of the Golf Profession, by Billy Dettlaff (WJD Press)
BRONZE: With Gratitude, Johnny Carrabba: Celebrating 30 Years of Recipes, Stories and Family, by Johnny Carrabba (Johnny Carrabba Family of Restaurants)
---
82. Best First Book – Fiction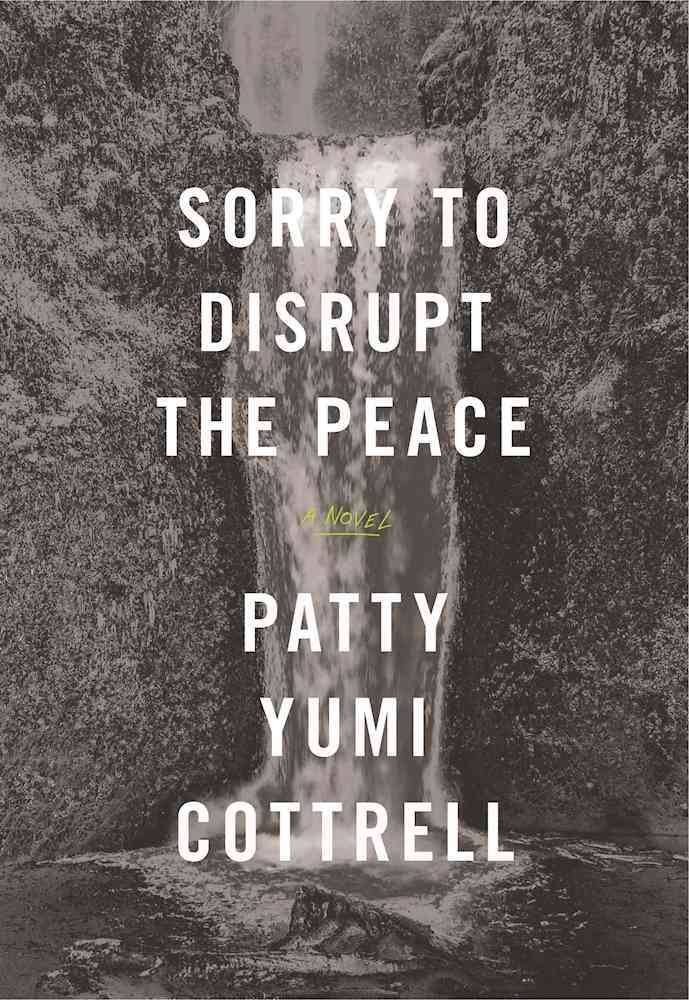 GOLD: Sorry To Disrupt The Peace, by Patty Yumi Cottrell (McSweeney's)
SILVER (tie): Swarm Theory, by Christine Rice (University of Hell Press)
The Velveteen Daughter, by Laurel Davis Huber (She Writes Press)
BRONZE (tie): Riding Shotgun, by Paul Schaefer (Beaver's Pond Press)
The Arts of Legerdemain as Taught by Ghosts, by Jim Naremore (Belle Lutte Press)
---
83. Best First Book – Non-Fiction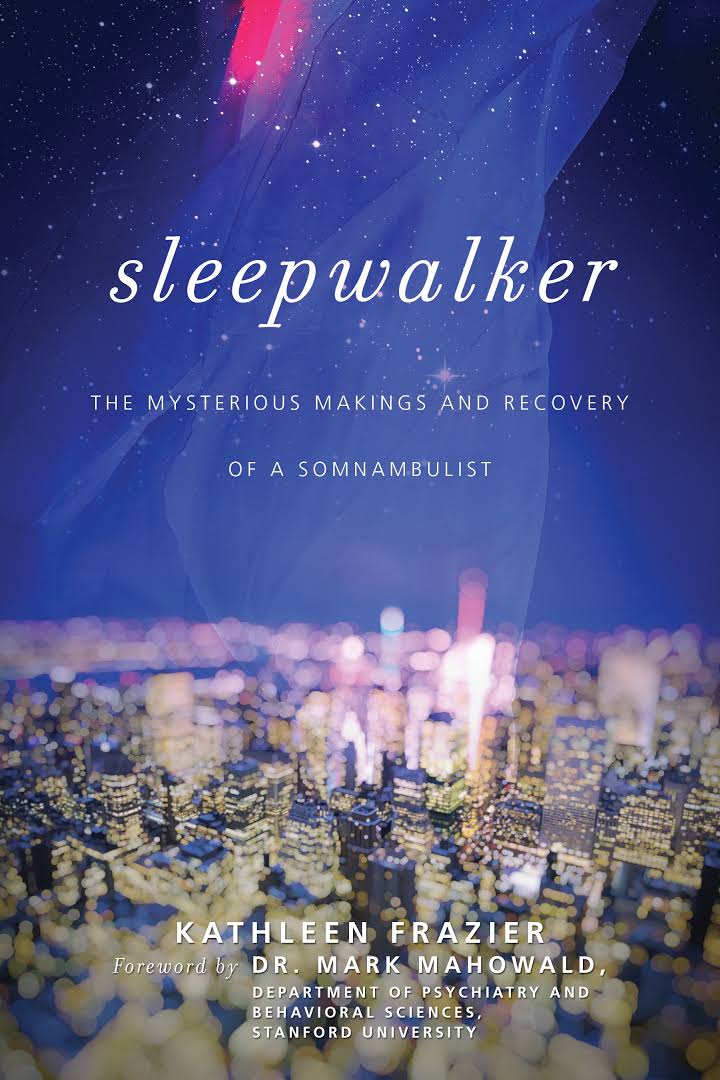 GOLD: Sleepwalker: The Mysterious Makings and Recovery of a Somnambulist, by Kathleen Frazier (Skyhorse Publishing)
SILVER (tie): Kubrick Red: A Memoir, by Simon Roy; translated by Jacob Homel (Anvil Press)
First Tie Your Camel, Then Trust in God: An American Feminist in the Arab World, by Chivvis Moore (Northloop Books)
BRONZE (tie): The Beatin' Path - a lyrical guide to lucid evolution, by John B. Lane (Global Arts Ltd)
Fat Chick Goes AWOL: 2,600 Miles in an Armchair on Wheels (with a 600-Mile Detour on Foot), by Anna Mitchell (TCBF Press)