Congratulations and sincere thanks to the independent authors and publishers who participated in our 20th annual, 2016 Independent Publisher Book Awards contest.
Here are the gold, silver and bronze medalists in our 80 National categories.
For the Regional, E-Book, and Outstanding category medalists, click the links below.
Congratulations to the medalists!
(Photos are from the award ceremony, held on May 10th in Chicago on the 99th floor of Willis Tower. Photography by Melissa Morley; spokesmodels are Dwight R. and Maggie B. of BMG Models.)
2016 NATIONAL MEDALISTS
1. Fine Art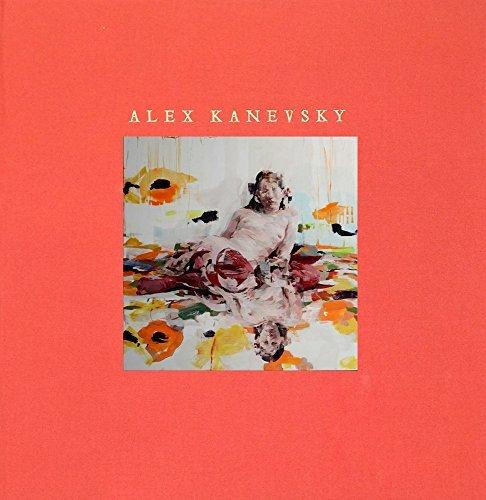 GOLD: Alex Kanevsky, by Peter Selz, Frances Malcolm, and Neil Plotkin (Dolby Chadwick Gallery)
SILVER: The Autobiography of Gustave Baumann, edited by Martin Krause (Indianapolis Museum of Art/Pomegranate Communications)
BRONZE: The Ceramic Presence in Modern Art: Selections from the Linda Leonard Schlenger Collection and the Yale University Art Gallery, by Sequoia Miller with an essay by John Stuart Gordon (Yale University Art Gallery)
---
2. Performing Arts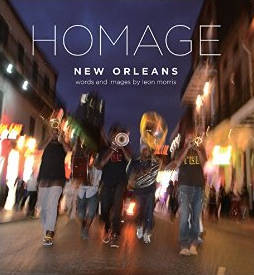 GOLD: Homage: New Orleans, by Leon Morris (Self-Published)
SILVER: PRODUCT 45: Australian Punk/Post-Punk Record Covers, by Murray Bennett (Product 45)
BRONZE: You Should Be Dancing: My Life with the Bee Gees, by Dennis Bryon (ECW Press)
---
3. Photography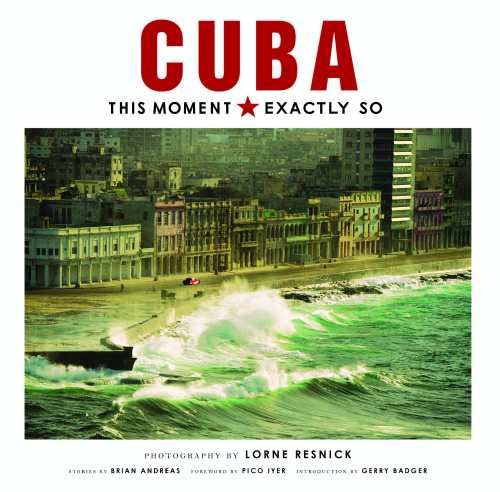 GOLD: Cuba: This Moment, Exactly So, by Lorne Resnick (Insight Editions)
SILVER: Blue Ice, by Alex Bernasconi (Papadakis)
BRONZE: 'O, Write My Name': American Portraits, Harlem Heroes, by Carl Van Vechten (Eakins Press Foundation)
---
4. Architecture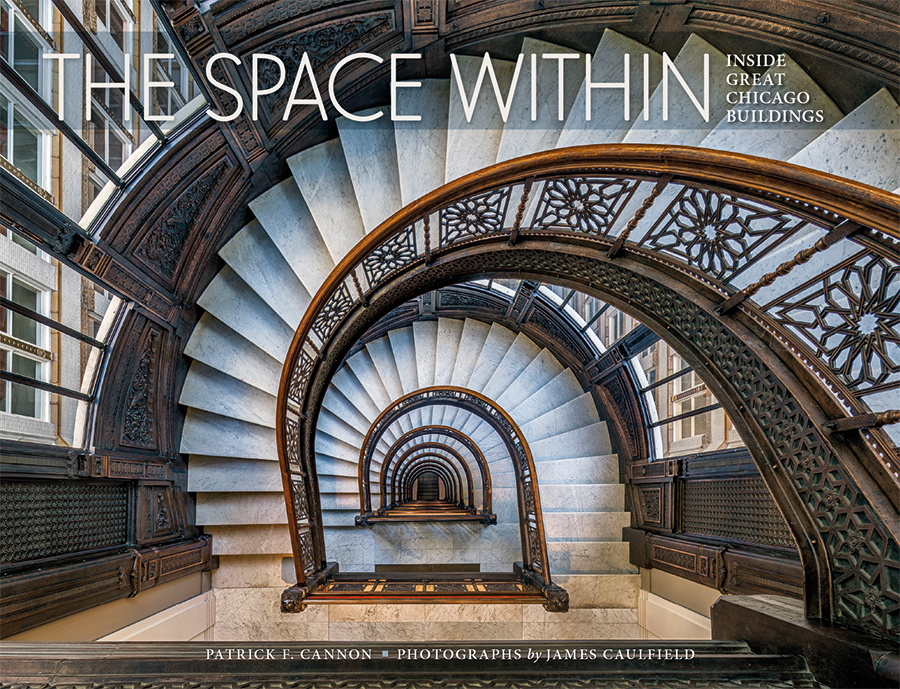 GOLD: The Space Within: Inside Great Chicago Buildings, by Patrick F. Cannon; photography by James Caulfield (Pomegranate Communications)
SILVER: Yamasaki in Detroit: A Search for Serenity, by John Gallagher (Wayne State University Press)
BRONZE: Architecture Competitions and the Production of Culture, Quality and Knowledge, edited by Jean-Pierre Chupin, Carmela Cucuzzella, and Bechara Helal (Potential Architecture Books)
---
5. Contemporary Fiction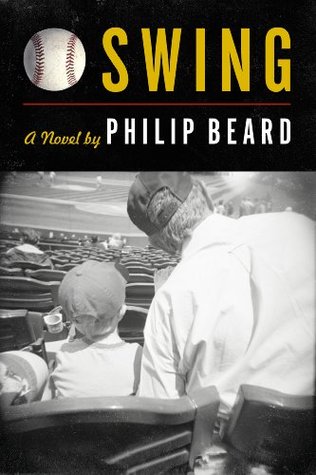 GOLD: Swing, by Philip Beard (Van Buren Books)
SILVER: Up to the Mountains and Down to the Countryside, by Quincy Carroll (Inkshares)
BRONZE (tie): The Far End of Happy, by Kathryn Craft (Sourcebooks Landmark)
Between the Cracks She Fell, by Lisa de Nikolits (Inanna Publications)
---
6. Literary Fiction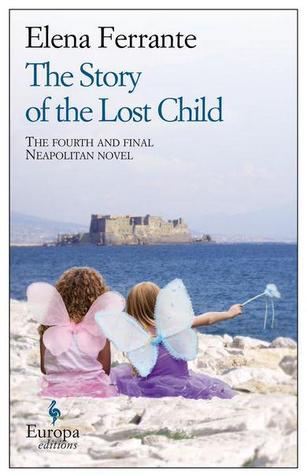 GOLD: The Story of the Lost Child, by Elena Ferrante (Europa Editions)
SILVER: Hesitation Wounds, by Amy Koppelman (The Overlook Press)
BRONZE (tie): Juventud, by Vanessa Blakeslee (Curbside Splendor)
How to Grow an Addict, by J.A. Wright (She Writes Press)
---
7. Short Story Fiction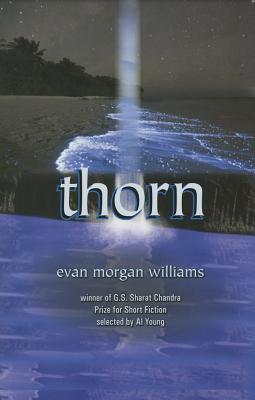 GOLD: Thorn, by Evan Morgan Williams (BkMk Press)
SILVER: The Strangeness of Men, by Kim Drew Wright (Quick Wit Lit)
BRONZE: Garden For The Blind, by Kelly Fordon (Wayne State University Press)
---
8. Anthologies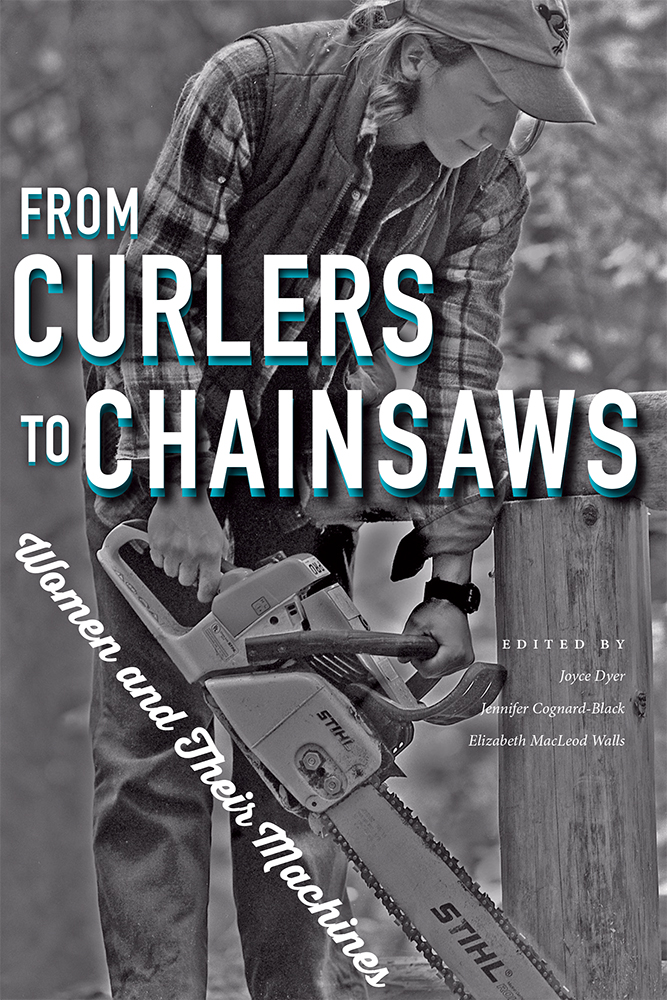 GOLD: From Curlers to Chainsaws: Women and Their Machines, edited by Joyce Dyer, Jennifer Cognard-Black and Elizabeth MacLeod Walls (Michigan State University Press)
SILVER (tie): Emotional Map of Los Angeles: Creative Voices from WriteGirl, edited by Keren Taylor (WriteGirl Publications)
Voice to Voice: The Girls Write Now 2015 Anthology, edited by Molly MacDermot (Girls Write Now)
BRONZE: This Bridge Called My Back: Writings by Radical Women of Color (Fourth Edition), edited by Cherrỉe Moraga & Gloria Anzaldủa (SUNY Press)
---
9. Juvenile Fiction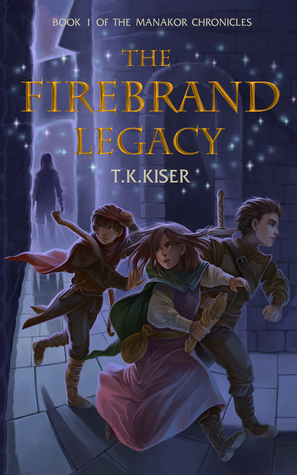 GOLD: The Firebrand Legacy: Book 1 of the Manakor Chronicles, by T.K. Kiser (Saint Pancratius Press)
SILVER (tie): Imaginary Boy, by Mark Eldrich (Updrift)
The Gallery of Wonders: Book 1 of Magora, by Marc Remus (Misty Moon Books)
BRONZE (tie): Montgomery Rabbit, by Sandy Little; illustrated by David Wenzel (Dog Ear Publishing)
Give Her a Pixie, by Nancy Jo Shaw; illustrated by Margarita Sikorskaia (Beaver's Pond Press)
---
10. Young Adult Fiction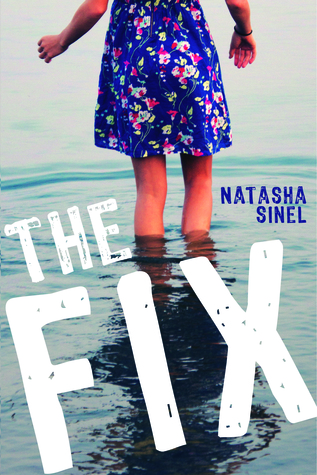 GOLD: The Fix, by Natasha Sinel (Sky Pony Press)
SILVER (tie): Shattered Blue, by Lauren Bird Horowitz (Skyscape)
Bloodcraft, by Amalie Howard (RAH Media LLC)
BRONZE: Do You Think This is Strange?, by Aaron Cully Drake (Brindle & Glass)
---
11. Fantasy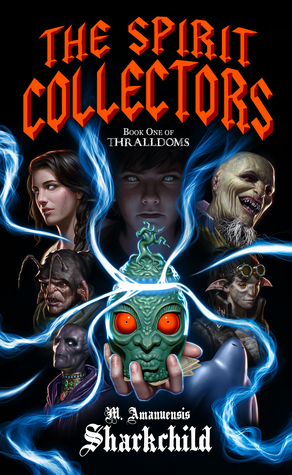 GOLD: The Spirit Collectors, by M. Amanuensis Sharkchild (Armored Books)
SILVER: Dawn of Wonder: The Wakening Book 1, by Jonathan Renshaw (Self-Published)
BRONZE: Stiger's Tigers (Chronicles of An Imperial Legionary Officer Book 1), by Marc Alan Edelheit (Telemachus Press)
---
12. Science Fiction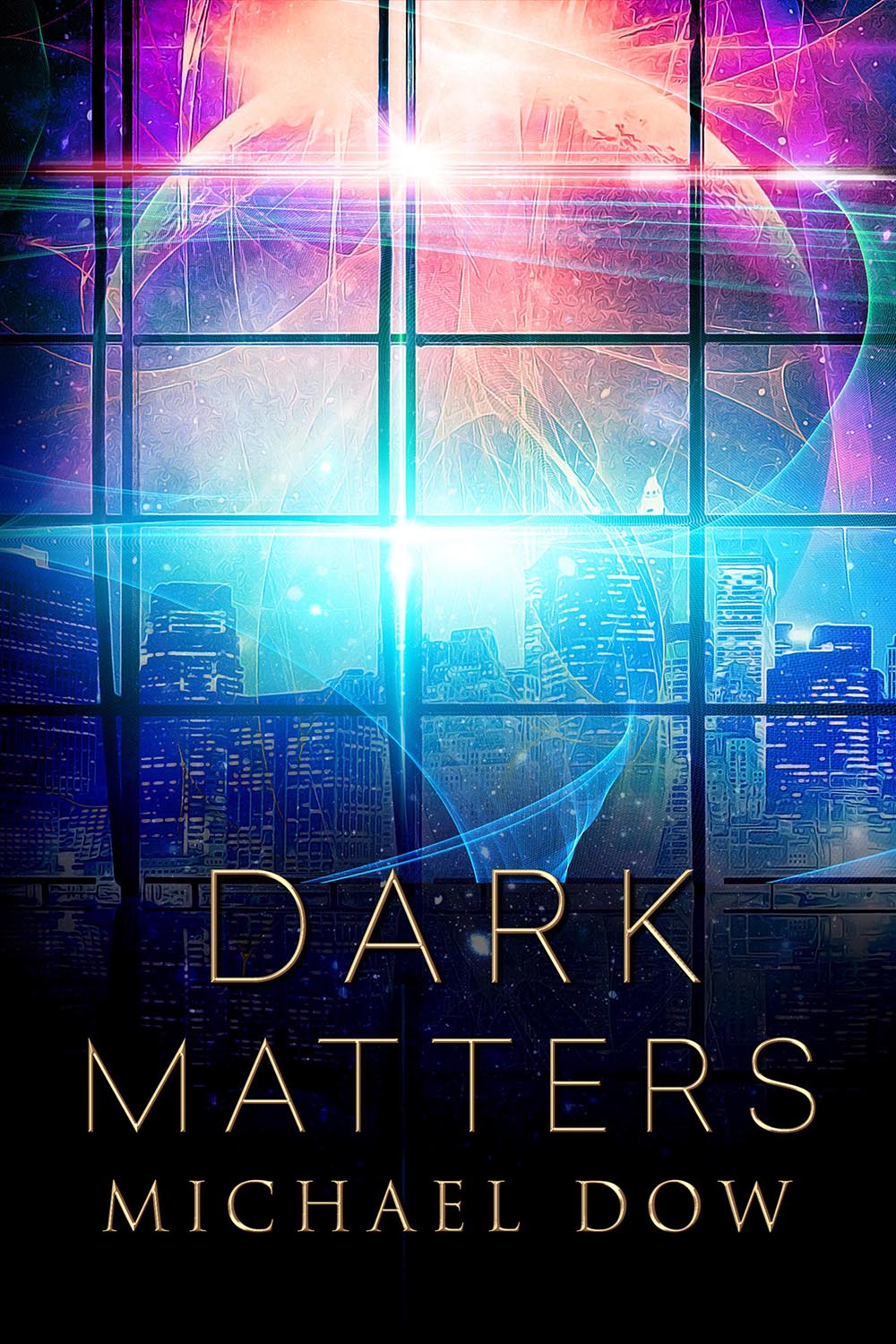 GOLD: Dark Matters, by Michael Dow (128 Publishing)
SILVER: Star Racers: Win the Race. Save Your Planet. by Martin Felando (Self-Published)
BRONZE: Wisdom, by Patrick Tylee (Camel Needle & Associates Publishing)
---
13. Gay/Lesbian/Bi/Trans Fiction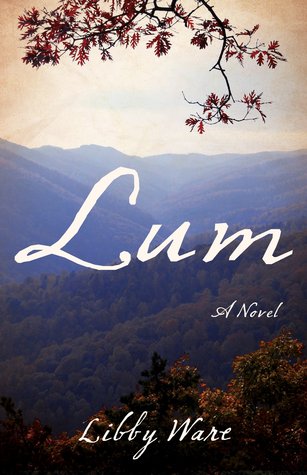 GOLD: Lum: A Novel, by Libby Ware (She Writes Press)
SILVER: Loving Eleanor, by Susan Wittig Albert (Persevero Press)
BRONZE: Finally My Favorite, by Rue (Sittin' on a Goldmine Productions LLC)
---
14. Historical Fiction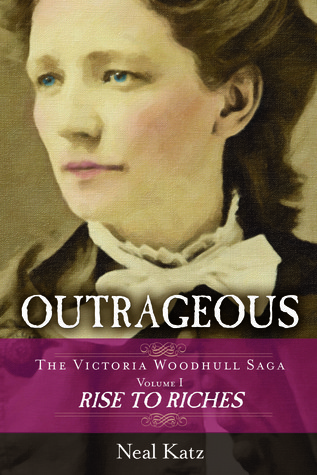 GOLD: Outrageous: The Victoria Woodhull Saga, Volume 1, Rise to Riches, by Neal Katz (Top Reads Publishing, LLC)
SILVER: Angels at the Gate, by T.K. Thorne (Cappucino Books)
BRONZE (tie): Tasa's Song, by Linda Kass (She Writes Press)
The French Teacher, by William C. Walker (CreateSpace)
---
15. Military/Wartime Fiction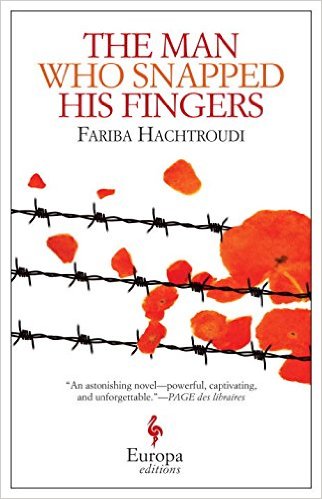 GOLD: The Man Who Snapped His Fingers, by Fariba Hachtroudi (Europa Editions)
SILVER: STURM, by Ernst Jϋnger; translated by Alexis P. Walker; edited by David Pan (Telos Press Publishing)
BRONZE: The Other Side of Life, by Andy Kutler (Neverland Publishing Co.)
---
16. Horror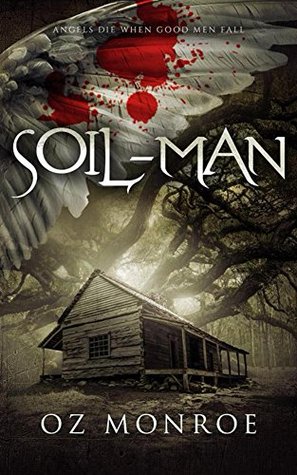 GOLD: Soil-Man, by Oz Monroe (Mudita Press)
SILVER: Good Neighbors, by Russell C. Connor (Dark Filament Books)
BRONZE: The Catacombs, by Jeremy Bates (Ghillinnein Books)
---
17. Multicultural Fiction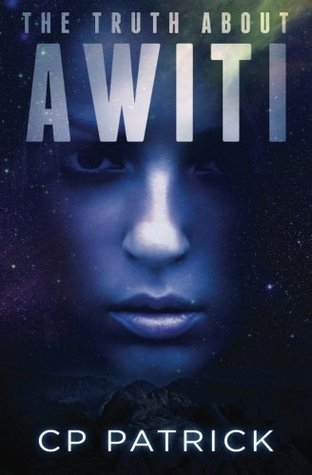 GOLD: The Truth About Awiti, by CP Patrick (Field Order Press)
SILVER: Now We Will Be Happy, by Amina Gautier (University of Nebraska Press)
BRONZE (tie): Dreams of Maryam Tair: Blue Boots and Orange Blossoms, by Mhani Alaoui (Interlink Publishing Group, Inc.)
The Cherokee Rose, by Tiya Miles (John F. Blair, Publisher)
---
18. Multicultural Fiction – Juv-Young Adult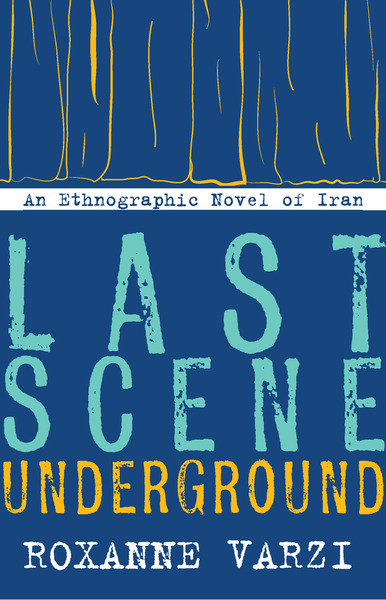 GOLD: Last Scene Underground, by Roxanne Varzi (Stanford University Press)
SILVER: Between the Lines, by Claudia Whitsitt (Twisted Vines Press)
BRONZE: Flexible Wings, by Veda Stamps (IMO Books)
---
19. Mystery/Cozy/Noir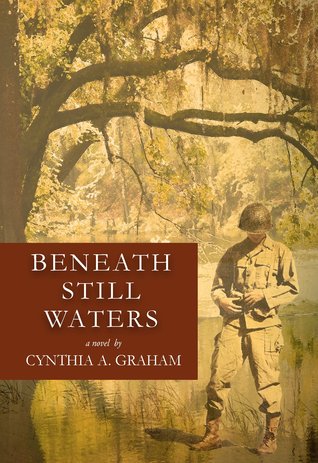 GOLD: Beneath Still Waters, by Cynthia A. Graham (Amphorae Publishing Group)
SILVER: Murder Under the Bridge: A Palestine Mystery, by Kate Jessica Raphael (She Writes Press)
BRONZE (tie): Killer Wedding Cake, by Gayle Trent (CreateSpace)
Death of a Diva: From Berlin to Broadway, by Brigitte Goldstein (Pierredor Books)
---
20. Suspense/Thriller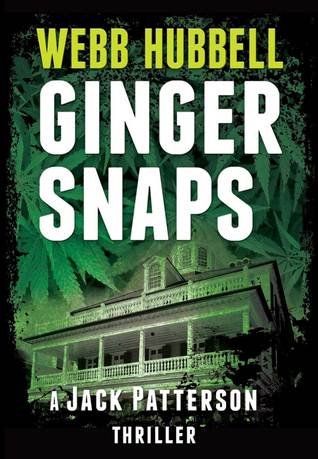 GOLD: Ginger Snaps, by Webb Hubbell (Beaufort Books)
SILVER: The Silent Children, by Amna K. Boheim (Self Published)
BRONZE: Rip Tides, by Toby Neal (Self Published)
---
21. Religious Fiction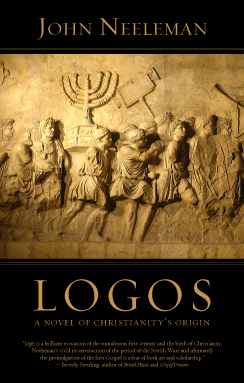 GOLD: LOGOS, by John R. Neeleman (Homebound Publications)
SILVER: He Can See Heaven, by J.B. Keats (Nonester Press)
BRONZE: The Rector, by Michael Hicks Thompson (Shepherd King Publishing)
---
22. Romance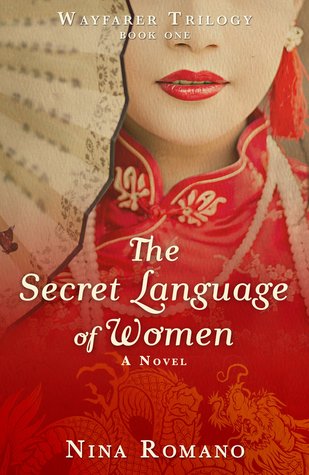 GOLD: The Secret Language of Women, by Nina Romano (Turner Publishing)
SILVER: The Art of Love, by A.B. Michaels (Red Trumpet Press)
BRONZE: Dearest Friends: A Jane Austen Inspired Novel, by Pamela Lynne (Vanity and Pride Press)
---
23. True Crime
GOLD: Familiar Evil, by Rannah Gray (The Lisburn Press)
SILVER: Buccaneer: The Provocative Odyssey of Jack Reed - Adventurer, Drug Smuggler, and Pilot Extraordinaire, by Jack Carlton Reed and MayCay Beeler (Strategic Media Books)
BRONZE: Busting Bad Guys: My True Crime Stories of Bookies, Drug Dealers, and Ladies of the Night, by Mark Langan (MTL838)
---
24. Urban Fiction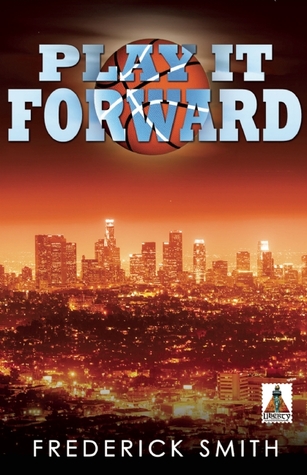 GOLD: Play It Forward, by Frederick Smith (Bold Strokes Books)
SILVER: Love and Happiness, by Ben Burgess Jr. (CreateSpace)
BRONZE: Jamaal's Journey, by John McCormack (CreateSpace)
---
25. Visionary Fiction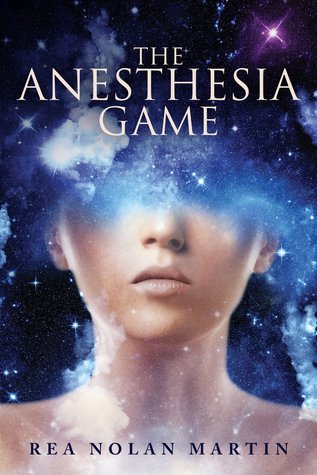 GOLD: The Anesthesia Game, by Rea Nolan Martin (WiaWaka Press)
SILVER: Air (Book Two of the Elemental Journey Series), by Caroline Allen (Booktrope)
BRONZE: The Tigress and the Yogi (Book One of the Sadhana Trilogy), by Shelley Schanfield (Lake House Books)
---
26. Children's Picture Books (7 & Under)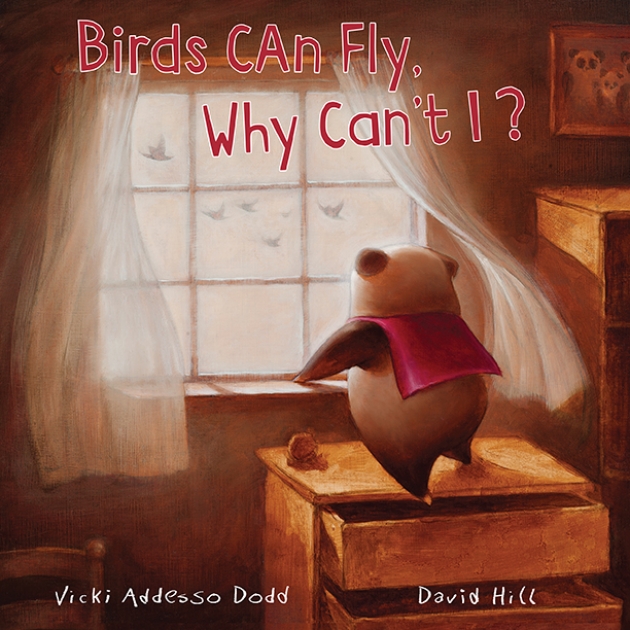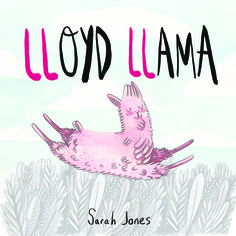 GOLD (tie): Birds Can Fly, Why Can't I?, by Vicki Addesso Dodd and David Hill (Saratoga Springs Publishing)
Lloyd Llama, by Sarah Jones (Blue Manatee Press)
SILVER: Charlotte and the Quiet Place, by Deborah Sosin; illustrated by Sara Woolley (Parallax Press)
BRONZE: Wisteria Jane, by Amber Harris; illustrated by Ard Hoyt (Redleaf Press)
---
27. Children's Picture Books (All ages)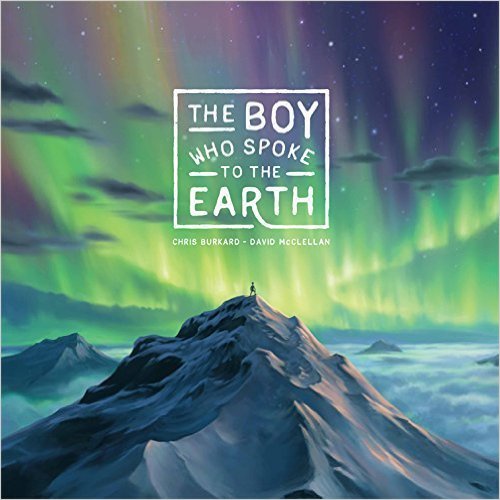 GOLD: The Boy Who Spoke to the Earth, by Chris Burkard and David McClellan (Dreamling Books)
SILVER: Lunette, The True Story of the Tooth Fairy, by Robin Cruise; illustrated by Valeria Docampo (Compendium Inc.)
BRONZE (tie): Feeding the Flying Fanellis, by Kate Hosford; illustrated by Cosei Kawa (Carolrhoda Books/Lerner Publishing Group)
The Prince Who Was Just Himself, by Silke Schnee; illustrated by Heike Sistig (Plough Publishing House)
---
28. Children's Interactive (Activity, Audio, CDRom, etc.)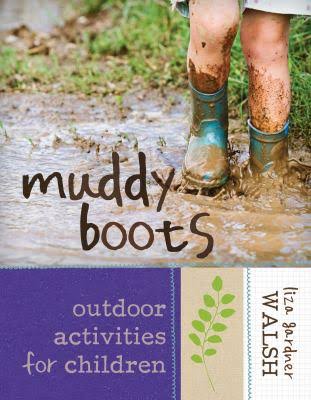 GOLD: Muddy Boots: Outdoor Activities for Children, by Liza Gardner Walsh (Down East Books / Rowman & Littlefield)
SILVER (tie): I Like… Activity Book, by M.H. Clark; illustrated by Sarah Walsh (Compendium)
Draw, Make, Create: APT8 Kids (Queensland Art Gallery / Gallery of Modern Art)
BRONZE: The Pancake Menu: What Will You Order? by Lucy Ravitch (Enjoy Learning Something)
---
29. Juvenile-Young Adult Non-Fiction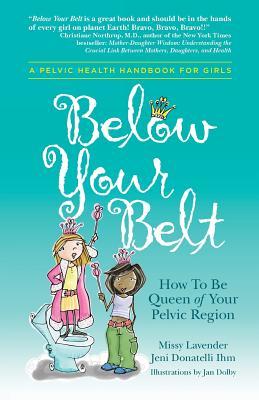 GOLD: Below Your Belt: How to be Queen of Your Pelvic Region, by Missy Lavender and Jeni Donatelli Ihm (Women's Health Foundation)
SILVER (tie): Young Jane Austen: On Becoming a Writer, by Lisa Pliscou (Wyatt-MacKenzie Publishing)
The Gandy Dancers and Work Songs From the American Railroad, by Vanita Oelschlager; illustrated by Mike Blanc (Vanita Books)
BRONZE: Like Finding My Twin, by Fern Schumer Chapman (Gussie Rose Press)
---
30. Multicultural N-F Juv-Young Adult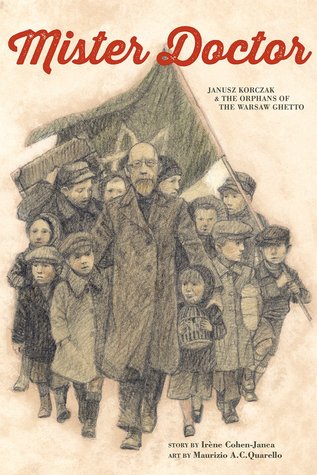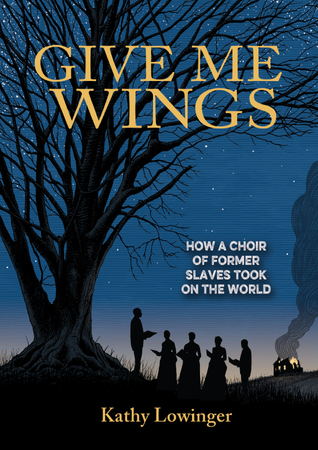 GOLD (tie): Mister Doctor: Janusz Korczak & the Orphans of the Warsaw Ghetto, by Irène Cohen-Janca; illustrated by Maurizio A.C. Quarello (Annick Press)
Give Me Wings: How a Choir of Former Slaves Took on the World, by Kathy Lowinger (Annick Press)
SILVER: The Other Side of the Wall, by Simon Schwartz (Graphic Universe™/Lerner Publishing Group)
BRONZE: A Boy Named 68818, by Israel (Srulek) Starck; as told to Miriam (Starck) Miller (I Starck)
---
31. Multicultural Non-Fiction Adult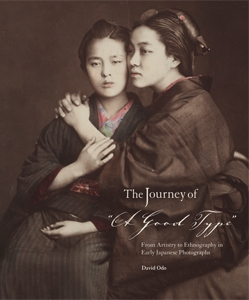 GOLD: The Journey of "A Good Type": From Artistry to Ethnography in Early Japanese Photographs, by David Odo (Peabody Museum Press)
SILVER: Different Roots, Common Dreams: New Hampshire's Cultural Diversity, by Becky Field (Peter E. Randall Publisher)
BRONZE (tie): Taught by Life: Art and Stories, by Roosevelt Lewis, Jr. (Court Street Press)
Reef and Rainforest: An Aboriginal Voice Through Art and Story, by Munganbana Norman Miller (RenBro Publishing)
---
32. Essay/Creative Non-Fiction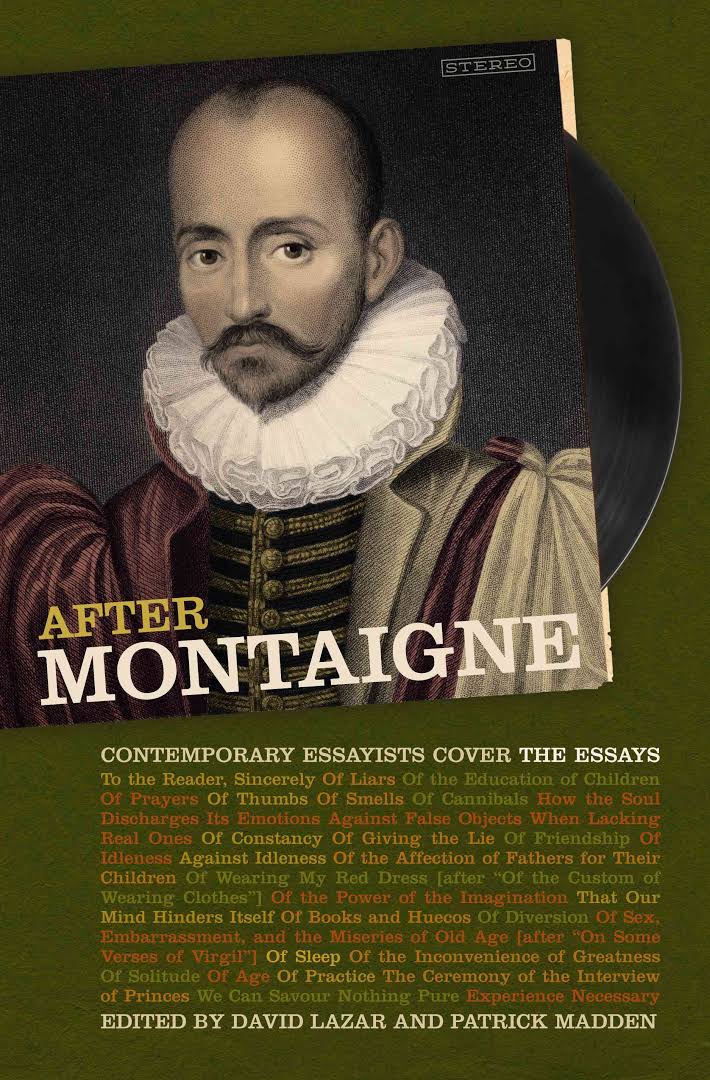 GOLD: After Montaigne: Contemporary Essayists Cover the Essays, edited by David Lazar and Patrick Madden (University of Georgia Press)
SILVER: True Stories, Well Told, edited by Lee Gutkind and Hattie Fletcher (In Fact Books)
BRONZE: A Year of Days, by Myrl Coulter (University of Alberta Press)
---
33. Autobiography/Memoir I (Celebrity/Political/Romance)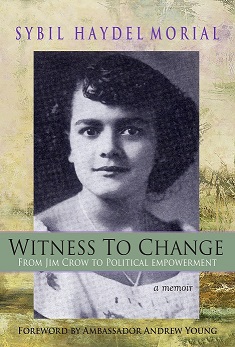 GOLD: Witness to Change: From Jim Crow to Political Empowerment, by Sybil Haydel Morial (John F. Blair, Publisher)
SILVER: Marcel & Me: A Memoir of Love, Lust, and Illusion, by Paulette Frankl (Lightning Rod Publications)
BRONZE: Conversations with the Conroys, edited by Walter Edgar (University of South Carolina Press)
---
34. Autobiography/Memoir II (Coming of Age/Family Legacy/Travel)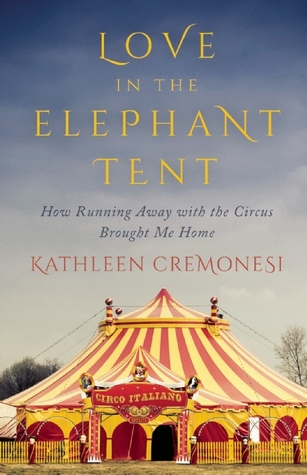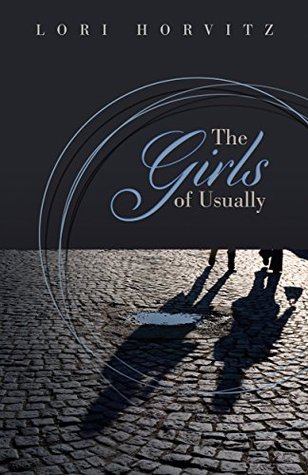 GOLD (tie): Love in the Elephant Tent: How Running Away with the Circus Brought Me Home, by Kathleen Cremonesi (ECW)
The Girls of Usually, by Lori Horvitz (Truman State University Press)
SILVER (tie): Ramblin' Boy: The Letters of Steve Hoyt, edited with commentary by Daniel Leen (Ecodesigns Northwest Publishers)
Dancing Light: The Spiritual Side of Being Through the Eyes of a Modern Yoga Master, by Tao Porchon-Lynch with Janie Sykes Kennedy and Teresa Kay-Aba Kennedy (Power Living Media)
BRONZE: The Felsenthal Family Journey, by David Neipris; design by Lisa Felsenthal Neipris (Grand Plan Productions)
---
35. Autobiography/Memoir III (Personal Struggle/Health Issues)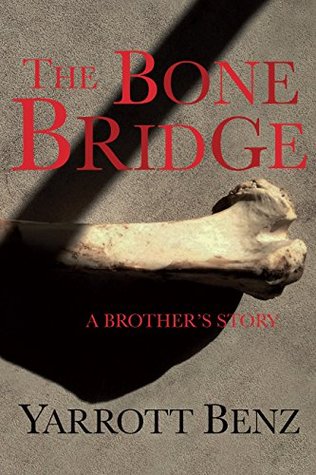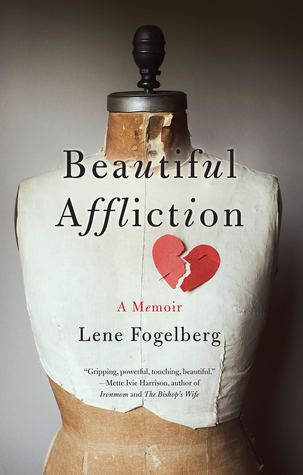 GOLD (tie): The Bone Bridge: A Brother's Story, by Yarrott Benz (Dagmar Miura)
Beautiful Affliction: A Memoir, by Lene Fogelberg (She Writes Press)
SILVER: Not in the Pink, by Tina Martel (Self-Published)
BRONZE: Gorge: My Journey Up Kilimanjaro at 300 Pounds, by Kara Richardson Whitely (Seal Press)
---
36. Biography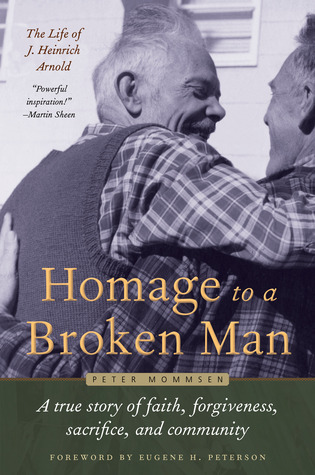 GOLD: Homage to a Broken Man: The Life of J. Heinrich Arnold – A True Story of Faith, Forgiveness, Sacrifice, and Community, by Peter Mommsen (Plough Publishing House)
SILVER (tie): John Bartlow Martin: A Voice for the Underdog, by Ray E. Boomhower (Indiana University Press)
The Mayor: Joe Riley and the Rise of Charleston, by Brian Hicks (Evening Post Books)
BRONZE: Ina Coolbrith: The Bittersweet Song of California's First Poet Laureate, by Aleta George (Shifting Plates Press)
---
37. Aging/Death & Dying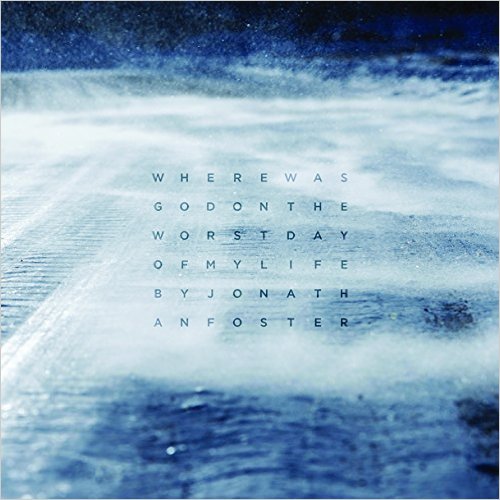 GOLD: Where Was God on the Worst Day of My Life, by Jonathan Foster (Verde Group)
SILVER (tie): Awakening to Aging: Glimpsing the Gifts of Aging, edited by Myrtle Heery, PhD and Gregg Richardson, PhD (Tonglen Press)
Spiritual Perspectives on Death & Dying, by Bernice H. Hill, PhD (Luminous Moon Press)
BRONZE: Meet Me Where I Am: An Uplifting Collection of Creative Expressions, edited by Lynne Cope Hummell (Lydia Inglett Ltd. Publishing)
---
38. Animals/Pets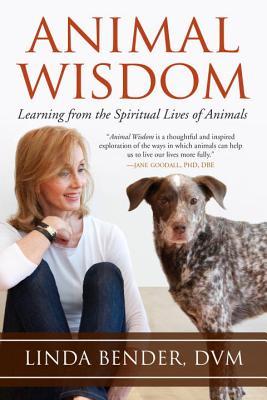 GOLD: Animal Wisdom: Learning from the Spiritual Lives of Animals, by Linda Bender, DVM (North Atlantic Books)
SILVER (tie): The Miracle of Life at La Jolla Cove, by David N. Sattler (Royal Tern Press)
Galloping to Freedom: Saving the Adobe Town Appaloosas, by Carol J. Walker (Painted Hills Publishing)
BRONZE: Bark Until Heard: Among the Silenced Dogs, I Found My Voice, by Becky Monroe (CreateSpace)
---
39. Business/Career/Sales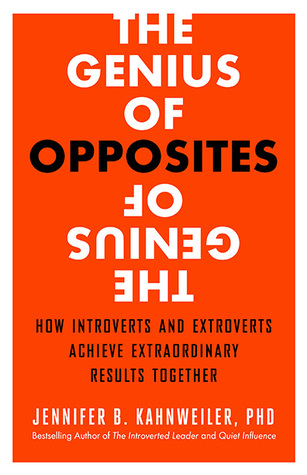 GOLD: The Genius of Opposites, by Jennifer B. Kahnweiler, PhD (Berrett-Koehler Publishers)
SILVER (tie): The Engaged Leader: A Strategy for Your Digital Transformation, by Charlene Li (Wharton Digital Press)
Power Through Partnership: How Women Lead Better Together, by Betsy Polk and Maggie Ellis Chotas (Berrett-Koehler Publishers, Inc.)
BRONZE (tie): Enabling Collaboration: Achieving Success Through Strategic Alliances and Partnerships, by Martin Echavarria (LID Publishing)
Rules of Social Engagement: Your Step-By-Step Plan for Driving Sales Through Social Content, by Philippa Spork (Blue Sky Engagement)
---
40. Coffee Table Books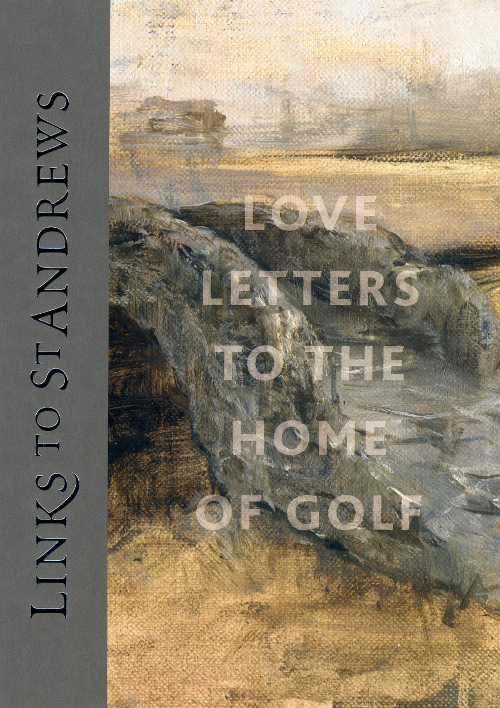 GOLD: Links to St Andrews: Love Letters to the Home of Golf, by Joshua C. Evenson (PinWheel Press)
SILVER: Peak of Perfection: Nude Portraits of Dancers, Athletes, and Gymnasts, by Jon Ortner (Schiffer Publishing)
BRONZE: Todd and Brad Reed's Michigan: Wednesdays in the Mitten, by Todd Reed and Brad Reed (Todd & Brad Reed Photography)
---
41. Cookbooks – General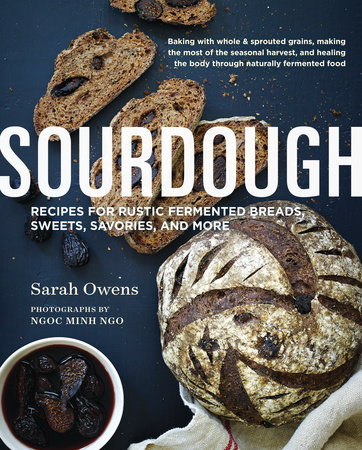 GOLD: Sourdough: Recipes for Rustic Fermented Breads, Sweets, Savories, and More, by Sarah Owens (Roost Books)
SILVER (tie): Enchiladas: Aztec to Tex-Mex, by Cappy Lawton and Chris Waters Dunn (Trinity University Press)
A Spicy Touch: Family Favourites from Noorbanu Nimji's Kitchen, by Noorbanu Nimji and Karen Anderson (A Spicy Touch Publishing)
BRONZE: The Butcher, the Baker, the Wine and Cheese Maker by the Sea: Recipes and Fork-Lore from the Farmers, Artisans, Fishers, Foragers and Chefs of the West Coast, by Jennifer Schell (Touchwood Editions)
---
42. Cookbooks – Nutritional/Vegetarian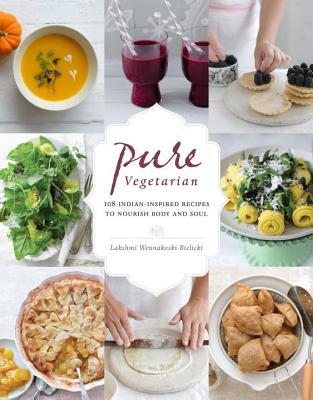 GOLD: Pure Vegetarian: 108 Indian-Inspired Recipes to Nourish Body and Soul, by Lakshmi Wennakoski-Bielicki (Roost Books)
SILVER: Carbs By Numbers, by Sandra Dunbar and Meg Pell (Carbs by Numbers)
BRONZE: YUM: Plant-Based Recipes for a Gluten-Free Diet, by Dr. Theresa Nicassio (D&D Publishing)
---
43. Current Events I (Political/Economic/Foreign Affairs)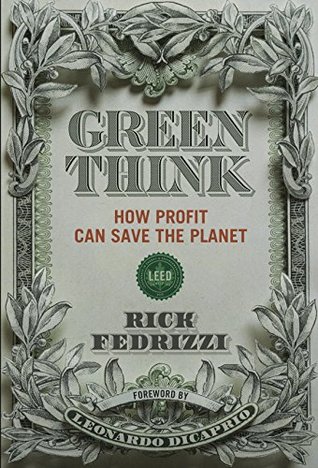 GOLD: Greenthink: How Profit Can Save the Planet, by Rick Fedrizzi (Disruption Books)
SILVER: The Snowden Reader, edited by David P. Fidler (Indiana University Press)
BRONZE: The Crisis of Islamism, by Ismail Rifaat (iUniverse)
---
44. Current Events II (Social Issues/Humanitarian)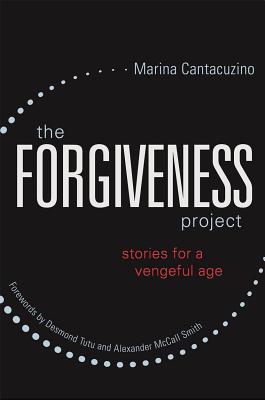 GOLD: The Forgiveness Project: Stories for a Vengeful Age, by Marina Cantacuzino (Jessica Kingsley Publishers)
SILVER: Racial Realities and Post-Racial Dreams: The Age of Obama and Beyond, by Julius Bailey (Broadview Press)
BRONZE: Pro-Voice: How to Keep Listening When the World Wants a Fight, by Aspen Baker (Berrett-Koehler)
---
45. Education I (Workbook/Resource)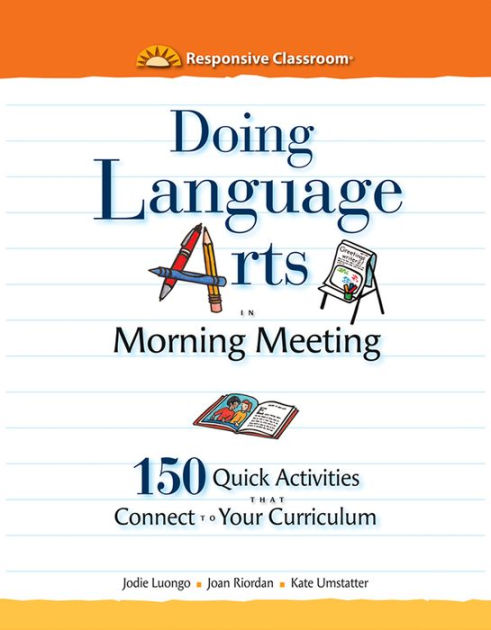 GOLD: Doing Language Arts in Morning Meeting, by Jodie Luongo, Joan Riordan, and Kate Umstatter (Center for Responsive Schools, Inc.)
SILVER: Reinventing Learning for the Always-On Generation: Strategies and Apps That Work, by Ian Jukes, Ryan L. Schaaf, and Nicky Mohan (Solution Tree Press)
BRONZE: The First Six Weeks of School- 2nd Edition, by Responsive Classroom (Center for Responsive Schools, Inc.)
---
46. Education II (Commentary/Theory)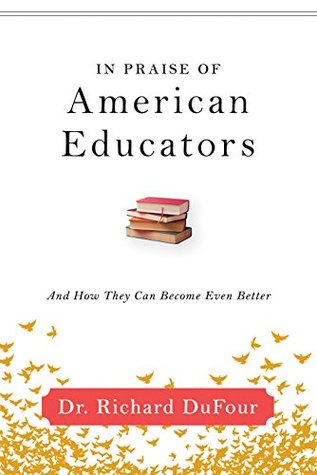 GOLD: In Praise of American Educators: And How They Can Become Even Better, by Richard DuFour (Solution Tree Press)
SILVER: We're In This Together: Public-Private Partnerships in Special and At-Risk Education, by Mark K. Claypool and John M. McLaughlin (Rowman & Littlefield)
BRONZE: Deeper Learning: Beyond 21st Century Skills, edited by James A. Bellanca (Solution Tree Press)
---
47. Environment/Ecology/Nature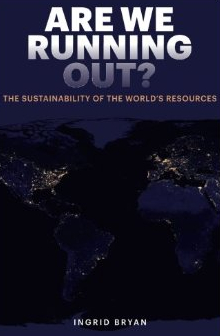 GOLD: Are We Running Out? The Sustainability of the World's Resources, by Ingrid Bryan (Sustainability Press)
SILVER: Ocean Country: One Woman's Voyage from Peril to Hope in Her Quest To the Save the Seas, by Liz Cunningham (North Atlantic Books)
BRONZE (tie): Africa on Safari, by Kym & Tonya Illman (Papadakis)
The National Parks: An American Legacy, by Ian Shive (Earth Aware Editions)
---
48. Erotica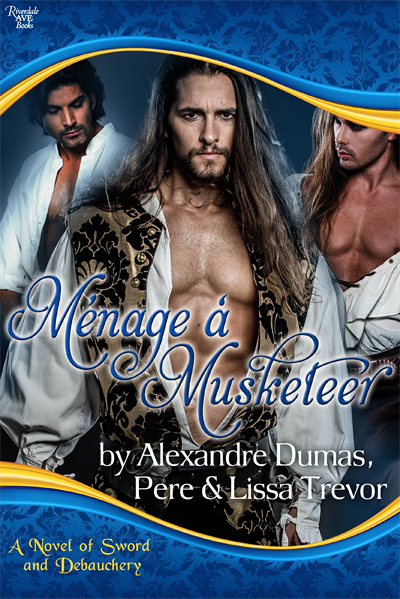 GOLD: Menage a Musketeer: A Novel of Swords and Debauchery, by Alexandre Dumas and Lissa Trevor (Riverdale Avenue Books)
SILVER: Developing Cassandra, by Tameri Tiara (Teacup Dragon Publishing)
BRONZE: Safe: A Collection of Erotic Stories, by Emerald (1001 Nights Press)
---
49. Finance/Investment/Economics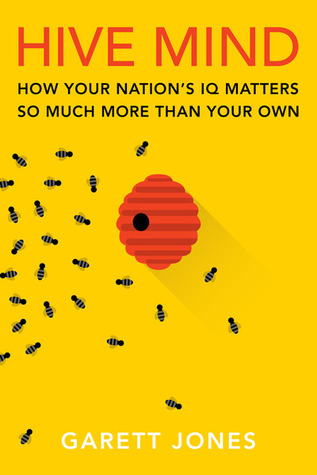 GOLD: Hive Mind: How Your Nation's IQ Matters So Much More Than Your Own, by Garett Jones (Stanford University Press)
SILVER: Money Secrets: Keys to Smart Investing, by Kim Curtis (Financial Literacy Press)
BRONZE: Global Compact International Yearbook, by Elmer Lenzen (macondo publishing)
---
50. Gay/Lesbian/Bi/Trans Non-Fiction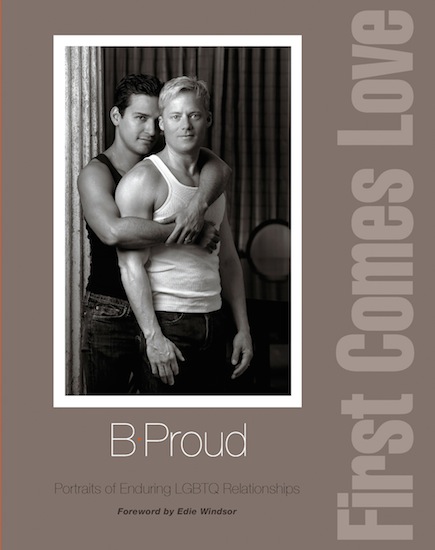 GOLD: First Comes Love: Portraits of Enduring LGBTQ Relationships, by B. Proud (Soleil Press)
SILVER (tie): The Manly Pursuit of Desire and Love: Your Guide to Life, Happiness, and Emotional and Sexual Fulfillment in a Closed-Down World, by Perry Brass (Belhue Press)
Finding Masculinity: Female to Male Transition in Adulthood, Edited by Alexander Walker and Emmett J.P. Lundberg (Riverdale Ave Books)
BRONZE: The Women of San Quentin: Soul Murder of Transgender Women in Male Prisons, by Kristin Schreier Lyseggen (SFINX Publishing)
---
51. Gift/Specialty/Journal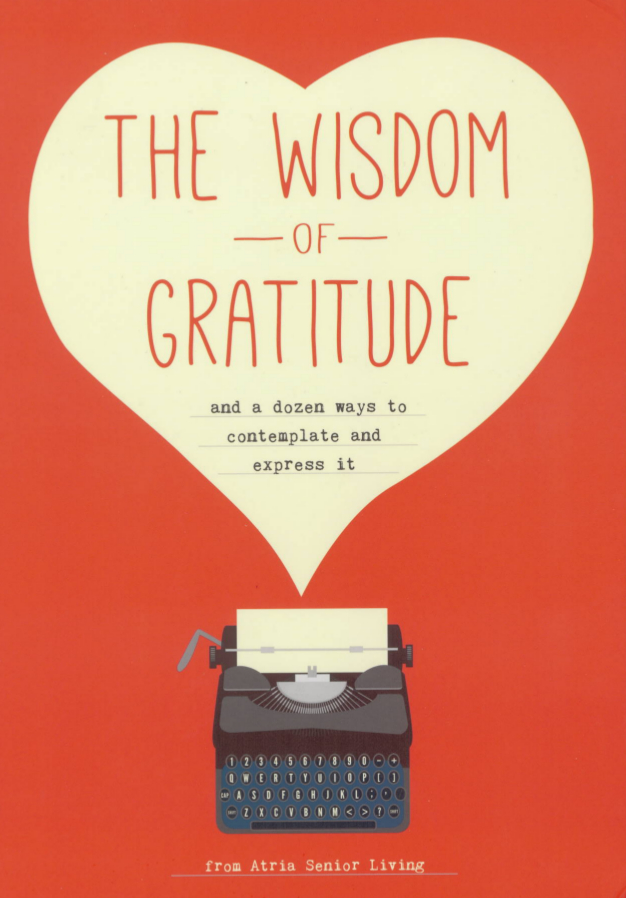 GOLD: The Wisdom of Gratitude (and a dozen ways to contemplate and express it), created and published by Atria Senior Living
SILVER: 52 Ways to Love Your Body More, by Lindsey Smith (FoodMoodGirl.com)
BRONZE: Disney Princess: A Magical Pop-Up World, by Matthew Reinhart (Insight Editions)
---
52. Holiday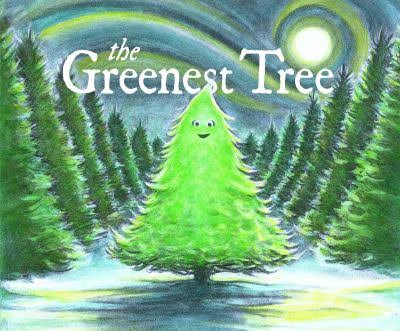 GOLD: The Greenest Tree, by Tracie Morris Schaefer; illustrated by Rhett Thiel (Schaefer Publishing)
SILVER: Letters to Santa Claus, by The Elves; foreword by Pat Koch, Head Elf (Indiana University Press)
BRONZE: Holidazed: Wrapping Your Brain Around Christmas, by Tracy Curtis (Ashton Publishing)
---
53. Health/Medicine/Nutrition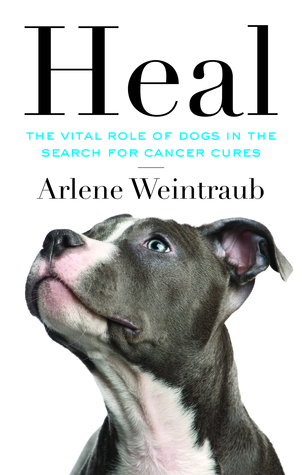 GOLD: Heal: The Vital Role of Dogs in the Search for Cancer Cures, by Arlene Weintraub (ECW Press)
SILVER: Malignant Metaphor: Confronting Cancer Myths, by Alanna Mitchell (ECW Press)
BRONZE (tie): The Vitamin Solution: Two Doctors Clear the Confusion About Vitamins and Your Health, by Romy Block, MD and Arielle Levitan, MD (She Writes Press)
Spaces + Places of Care, by Idea Couture (Idea Couture)
---
54. Graphic Novel/Drawn Book – Humor/Cartoon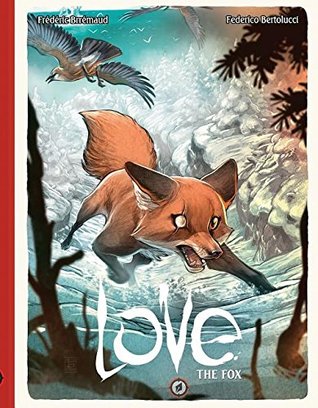 GOLD: Love: The Fox, by Frédéric Brrémaud & Federico Bertoluci (Magnetic Press)
SILVER (tie): Amazed & Elated, Depressed & Deflated, by Aron Lee Bowe (Pogonip Press)
Lost Cactus - The First Treasury, by John Hopkins (John Hopkins)
BRONZE: The Solar Trial, by Glen Lovett (Lovett Pictures Inc.)
---
55. Graphic Novel/Drawn Book – Drama/Documentary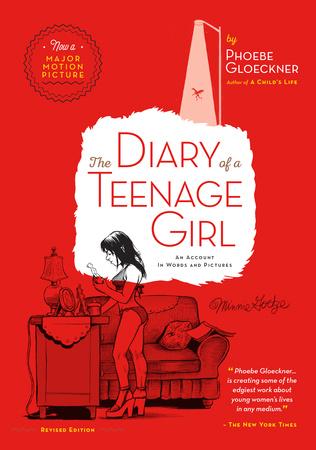 GOLD: The Diary of a Teenage Girl, Revised Edition: An Account in Words and Pictures, by Phoebe Gloeckner (North Atlantic Books)
SILVER: Survivor: Aron's Story, by Alex Teplish (Alex Teplish)
BRONZE (tie): The Faceless Ghost, by Sean Michael Wilson (Shambhala Publications, Inc.)
Moonshot: The Indigenous Comics Collection Vol 1, edited by Hope Nicholson (Alternate History Comics Inc.)
---
56. History (U.S.)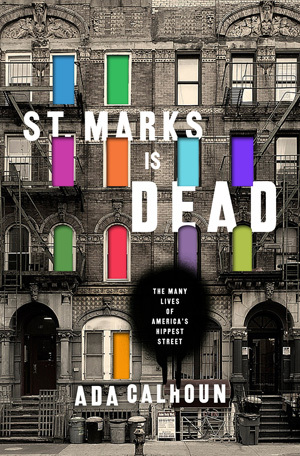 GOLD: St. Marks is Dead: The Many Lives of America's Hippest Street, by Ada Calhoun (W.W. Norton & Co.)
SILVER: Ladies of the Canyons, by Lesley Poling-Kempes (University of Arizona Press)
BRONZE (tie): San Francisco's Jewel City: The Panama-Pacific International Exposition of 1915, by Laura A. Ackley (Heyday)
Gettysburg 1863: Seething Hell, by Thomas R. Pero (Wild River Press)
---
57. History (World)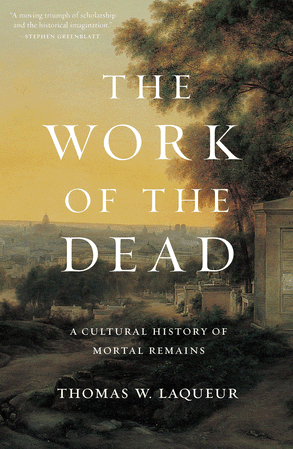 GOLD: The Work of the Dead: A Cultural History of Mortal Remains, by Thomas W. Laqueur (Princeton University Press)
SILVER (tie): Felix A. Sommerfeld and the Mexican Front in the Great War, by Heribert von Feilitzsch (Henselstone Veriag,LLC)
Tadem: My Father's Village, by Robert Aram Kaloosdian (Peter E. Randall Publisher)
BRONZE: Other Pasts, Different Presents, Alternative Futures, by Jeremy Black (Indiana University Press)
---
58. Home & Garden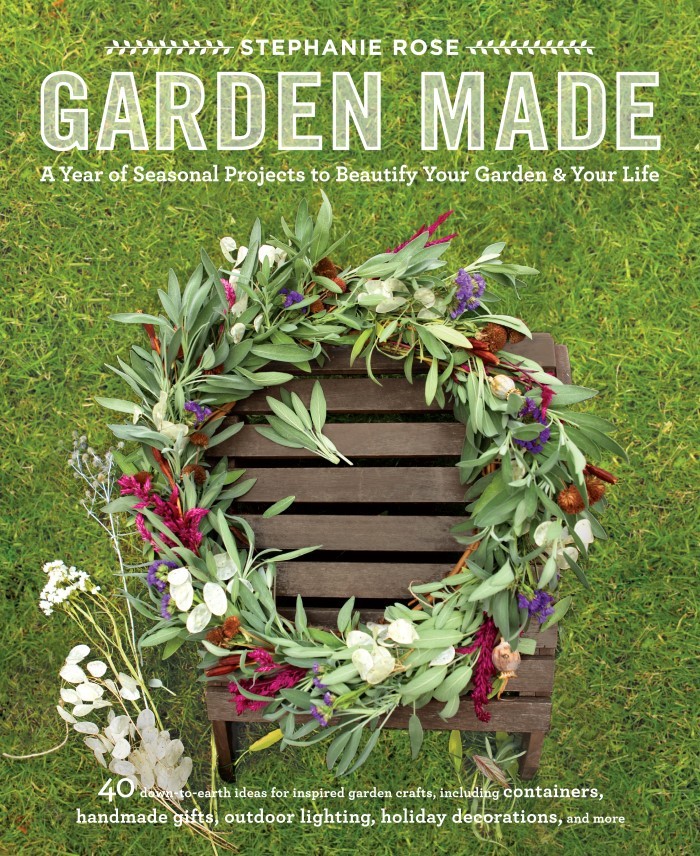 GOLD: Garden Made: A Year of Seasonal Projects to Beautify Your Garden & Your Life, by Stephanie Rose (Roost Books / Shambhala Publications)
SILVER: A Tea Garden in Tivoli - American Garden Design Inspired by the Japanese Way of Tea, by Bettina Mueller (Tea House Press)
BRONZE: Bye Bye Bland: How to Create Sensational Spaces Using Colour, by Judith Briggs (Self-Published)
---
59. How-To (Crafts/Hobby/Industrial Arts)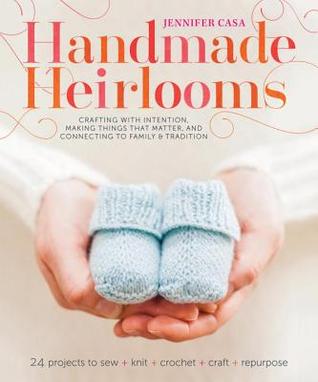 GOLD: Handmade Heirlooms: Crafting with Intention, Making Things that Matter, and Connecting to Family & Tradition, by Jennifer Casa (Roost Books / Shambhala Publications)
SILVER: The Savvy Bride's Guide, by Alicia Young (Parasol Press)
BRONZE: Craft Distilling: Making Liquor Legally at Home, by Victoria Redhed Miller (New Society Publishers)
---
60. Humor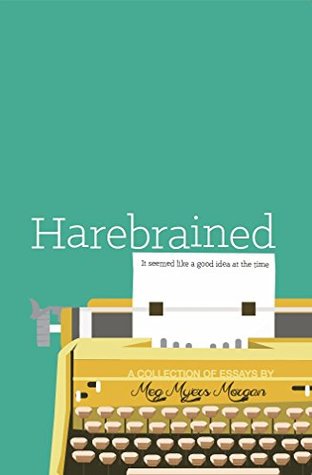 GOLD: Harebrained: It Seemed Like a Good Idea at the Time, by Meg Myers Morgan (Gem Publishing LLC)
SILVER (tie): How Old am I in Dog Years?: and Other Thoughts About Life From the Far Side of the Hill, by Susan Goldfein (Two Harbors Press)
Date Expectations: A Humorous Look at Dating, the Second Time Around, by Juliana Gribbins (Fahrenheit Books)
BRONZE: Advice From John: Finding the Answers to Life on Bathroom Walls, by Samantha Smith (Samantha Smith)
---
61. Inspirational/Spiritual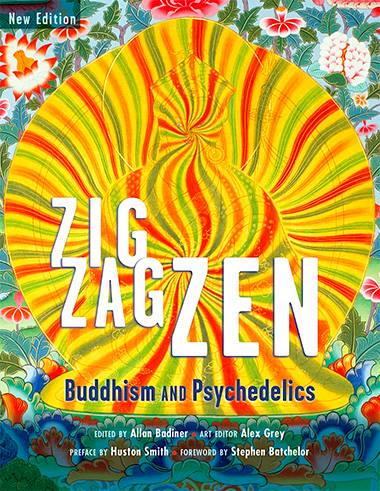 GOLD: Zig Zag Zen: Buddhism and Psychedelics, by Allan Badiner and Alex Grey, Eds. (Synergetic Press)
SILVER (tie): The Pivotal Life: A Compass for Discovering Purpose, Passion & Perspective, by Jeffrey Wenzler (Henschel Haus Publishing)
Learning to Eat Along the Way: A Memoir, by Margaret Bendet (She Writes Press)
BRONZE: A Conversion From Mind to Soul: Three Steps to Recognizing and Bringing Forth Your Soul's Desire, by Rev. Judy Miller-Dienst (RumiSpirit Publishing)
---
62. New Age/Mind-Body-Spirit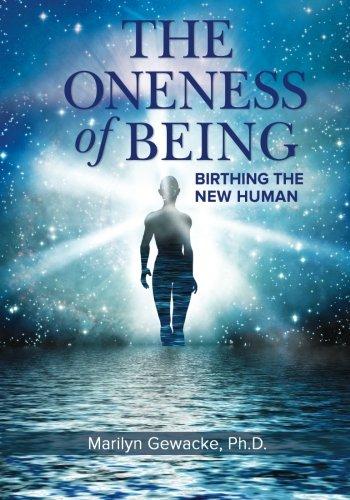 GOLD: The Oneness of Being: Birthing the New Human, by Marilyn Gewacke, PhD (Luminous Moon Press)
SILVER: The Beacon of Mind: Reason and Intuition in the Ancient and Modern World, edited by Andrea Blackie and John H Spencer, PhD. (Param Media)
BRONZE: Deviant Moon Tarot, by Patrick Valenza (U.S. Games Systems, Inc.)
---
63. Parenting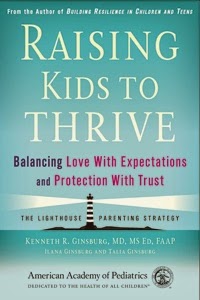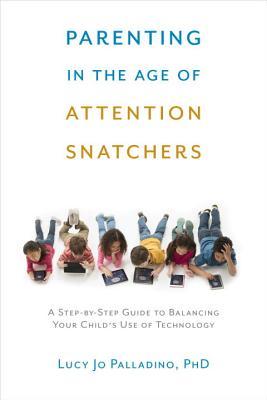 GOLD (tie): Raising Kids to Thrive: Balancing Love with Expectations and Protection with Trust, by Kenneth R. Ginsburg, MD, MS Ed, FAAP, with Ilana Ginsburg and Talia Ginsburg (American Academy of Pediatrics)
Parenting in the Age of Attention Snatchers: A Step-by-Step Guide to Balancing Your Child's Use of Technology, by Lucy Jo Palladino, PhD (Shambhala)
SILVER: Relax, It's Just God: How and Why to Talk to Your Kids About Religion When You're Not Religious, by Wendy Thomas Russell (Brown Paper Press)
BRONZE: Baby Care Anywhere: A Quick Guide to Parenting On the Go, by Ben Spitalnick, MD, MBA, FAAP, and Keith Seibert, MD, MBA, FAAP (American Academy of Pediatrics)
---
64. Poetry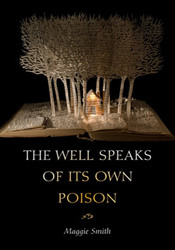 GOLD: The Well Speaks of Its Own Poison, by Maggie Smith (Tupelo Press)
SILVER: Digest, by Gregory Pardlo (Four Way Books)
BRONZE: Drink, by Laura Madeline Wiseman (BlazeVox)
---
65. Popular Culture
GOLD: National Treasure. Nicolas Cage, by Lindsay Gibb (ECW Press)
SILVER (tie): Assassin's Creed: The Complete Visual History, by Matthew Miller (Insight Editions)
Ghostbusters: The Ultimate Visual History, by Daniel Wallace (Insight Editions)
BRONZE: Oddballs, by Jim Westergard (The Porcupine's Quill)
---
66. Psychology/Mental Health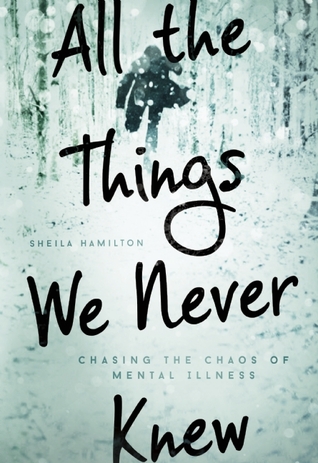 GOLD: All the Things We Never Knew: Chasing the Chaos of Mental Illness, by Sheila Hamilton (Seal Press)
SILVER: Pediatric Psychopharmacology for Primary Care, by Mark A. Riddle, MD, FAAP (American Academy of Pediatrics)
BRONZE (tie): Replacement Children: The Unconscious Script, by Rita Battat Silverman and Dr. Abigail Brenner (Sand Hill Review Press)
Continuing Actions: A Warrior's Guide to Coming Home, by Dan Sheehan (CreateSpace)
---
67. Sports/Fitness/Recreation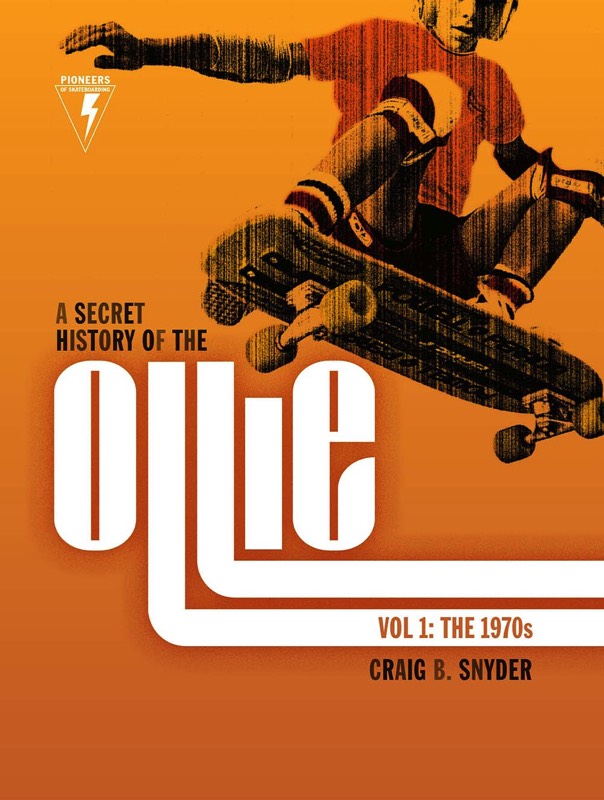 GOLD: A Secret History of the Ollie: Vol 1: The 1970s, by Craig B. Snyder (Black Salt Press)
SILVER: The Finest Line: The Global Pursuit of Big Wave Surf, by Rusty Long (Insight Editions)
BRONZE (tie): The Urban Cycling Survival Guide, by Yvonne Bambrick (ECW Press)
Weird Sports and Wacky Games around the World, by Victoria Williams (ABC-CLIO)
---
68. Reference
GOLD: Collecting Old Maps, by F.J. Manasek, Marti Griggs and Curt Griggs (Old Maps Press)
SILVER: Whitney Museum of American Art: Handbook of the Collection, edited by Dana Miller (Whitney Museum of American Art)
BRONZE: Creating Your First Resume: A Step-by-Step Guide to Write Your First Competitive Resume, by Kathryn Troutman with Paulina Chen (The Resume Place)
---
69. Religion (Eastern/Western)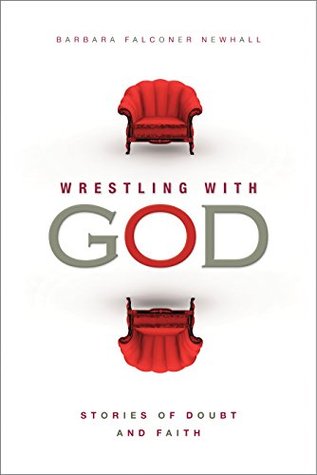 GOLD: Wrestling with God: Stories of Doubt and Faith, by Barbara Falconer Newhall (Patheos Press)
SILVER: Why is the Dalai Lama Always Smiling?, by Lama Tsomo (Namchak Publishing)
BRONZE (tie): The Courage to be Queer, by Jeff Hood (WIPF & STOCK)
Land and Sea: A World-Historical Meditation, by Carl Schmitt (Telos Press Publishing)
---
70. Science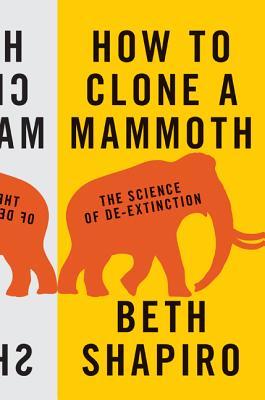 GOLD: How to Clone a Mammoth: The Science of De-Extinction, by Beth Shapiro (Princeton University Press)
SILVER (tie): The Boundless Universe: Astronomy in the New Age of Discovery, by Sidney C. Wolff (Rio Nuevo Publishers)
Idaho Microbes: How Tiny Single-Celled Organisms can Harm or Save Our World, by Steve Stuebner (Boise State University School of Public Service)
BRONZE: Moonshots and Snapshots of Project Apollo, by John Bisney and J. L. Pickering (University of New Mexico Press)
---
71. Self Help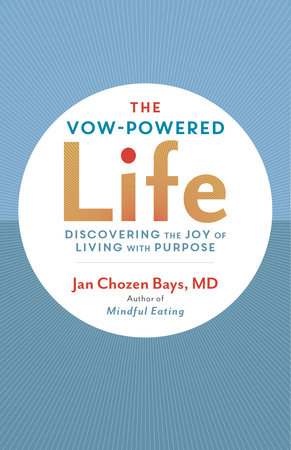 GOLD: The Vow-Powered Life, by Jan Chozen Bays, MD (Shambhala)
SILVER (tie): Tame Your Inner Critic: Find Peace & Contentment to Live Your Life on Purpose, by Della Temple (Llewellyn Publications)
Golden Words: The A to Z Toolkit for Changing Your Life One Word at a Time, by Sally Stone, Ed.D. (Wisdom Heart, LLC)
BRONZE (tie): The Queen of Distraction: How Women with ADHD Can Conquer Chaos, Find Focus, and Get More Done, by Terry Matlen, MSW (New Harbinger Publications)
The Survival Guide for Kids with Physical Disabilities and Challenges, by Wendy L. Moss, PhD. and Susan A. Taddonio, D.P.T. (Free Spirit Publishing)
---
72. Sexuality/Relationships
GOLD: Designer Relationships: A Guide to Happy Monogamy, Positive Polyamory, and Optimistic Open Relationships, by Mark A. Michaels and Patricia Johnson (Cleis Press)
SILVER: Daring to Date Again: A Memoir, by Ann Anderson Evans ( She Writes Press)
BRONZE (tie): Erotic Integrity: How to be True to Yourself Sexually, by Claudia Six, PhD. (She Writes Press)
The Ultimate Guide to a Multi-Orgasmic Life, by Antonia Hall (New Ventures Press)
---
73. Transportation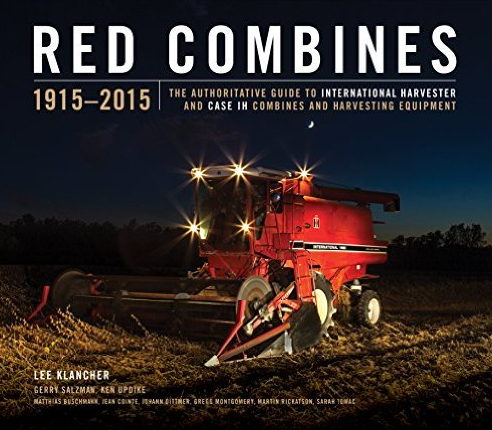 GOLD: Red Combines 1915-2015, by Lee Klancher (Octane Press)
SILVER: The Unforgettable Journey: Stories From Rocky Mountaineer, by Guy Saddy (Echo Storytelling Agency)
BRONZE: Carrera 2.7, by Ryan Snodgrass (Parabolica Press)
---
74. Travel – Essay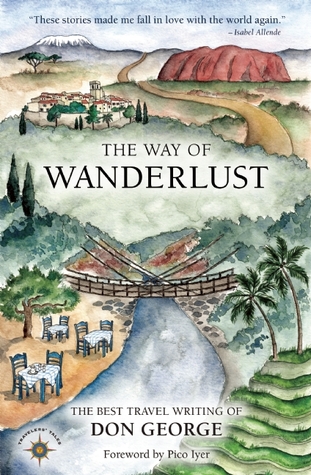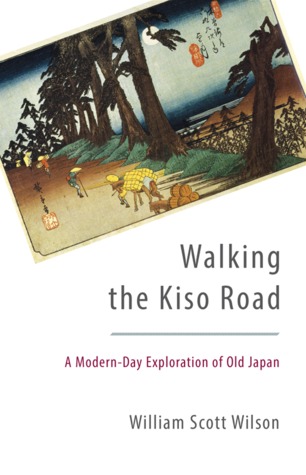 GOLD (tie): The Way of Wanderlust: The Best Travel Writing of Don George, by Don George (Solas House, Inc.)
Walking the Kiso Road, by William Scott Wilson (Shambhala)
SILVER: METS: Middle East Travel Seminar, edited by Amy Bauman (Shock Design Books)
BRONZE: The Photographing Tourist: A Storyteller's Guide to Travel and Photography, by David Noyes (D.F. Noyes)
---
75. Travel – Guidebook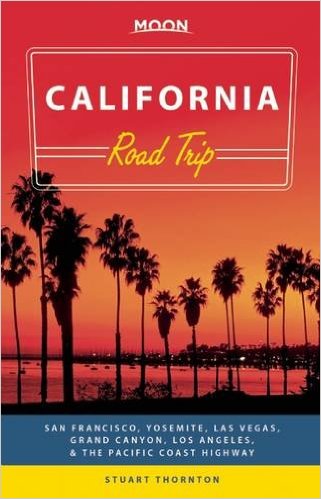 GOLD: Moon California Road Trip: San Francisco, Yosemite, Las Vegas, Grand Canyon, Los Angeles & the Pacific Coast, by Stuart Thornton (Avalon Travel)
SILVER (tie): The Field Guide to Drinking in America: A Traveler's Handbook to State Liquor Laws, by Niki Ganong (Overcup Press)
Paris 201, Uncommon Places in the City of Light, by Jerry Marterer (Lydia Inglett LTD.Publishing)
BRONZE: Colorful Tokyo - Explore & Color, by Laura Lahm (Colorful Cities LLC)
---
76. Women's Issues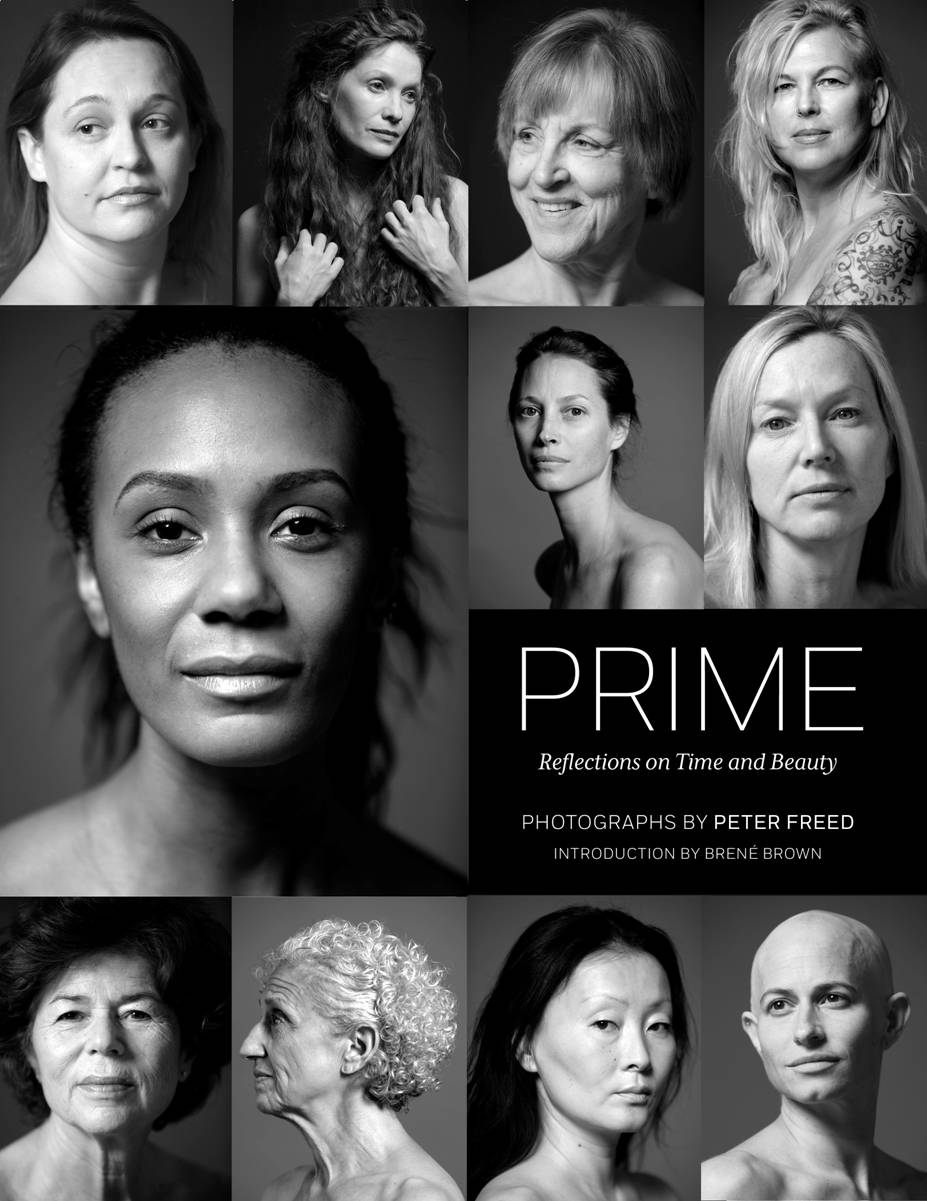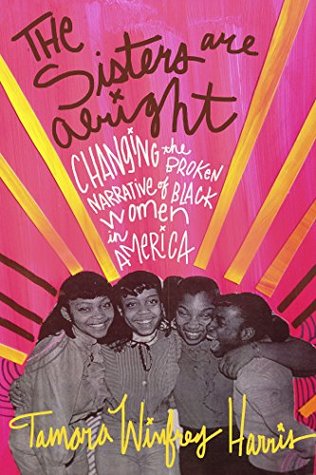 GOLD (tie): Prime Reflections on Time and Beauty, by Peter Freed (Peter Freed)
The Sisters are Alright: Changing the Broken Narrative of Black Women in America, by Tamara Winfrey Harris (Berrett-Koehler Publishers, Inc.)
SILVER: Crossing Swords: Mary Baker Eddy vs. Victoria Claflin Woodhull and the Battle for the Soul of Marriage, by Cindy Peyser Safronoff (This One Thing)
BRONZE: Love Her, Love Her Not: The Hillary Paradox, edited by Joanne Cronrath Bamberger (She Writes Press)
---
77. Writing/Publishing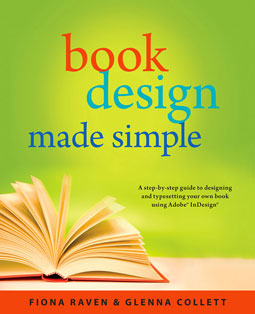 GOLD: Book Design Made Simple, by Fiona Raven and Glenna Collett (12 Pines Press)
SILVER: The Crowdfunding Guide for Authors & Writers, by Judith Briles (MileHigh Press)
BRONZE: Write In Style: How to Use Your Computer to Improve Your Writing, by Bobbie Christmas (BookLogix)
---
78. Book/Author/Publisher Website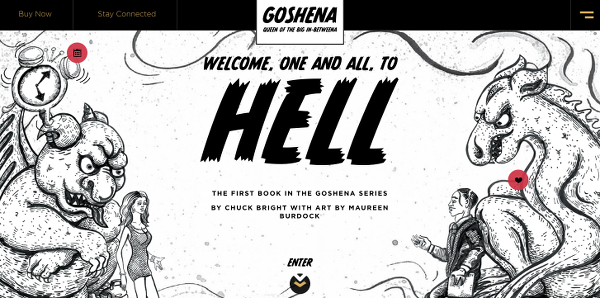 GOLD: www.Goshena.com, for Goshena: Queen of the Big In-Betweena, by Chuck Bright (Dr. Chucky Publications)
SILVER: http://YouAreSuper.co, for Superkids, by Anya Damirón; illustrated by Pablo Pino (Lucia'Stories, Self-Published)
BRONZE (tie): www.SnowflakeStories.com, for Snowflake Stories, by Jill Barletti; illustrated by Jelena Brezovec; web design by James Stone (JamesStone.com)
www.KennethZak.com, for The Poet's Secret, by Kenneth Zak (Penju Publishing)
---
79. Cover Design – Fiction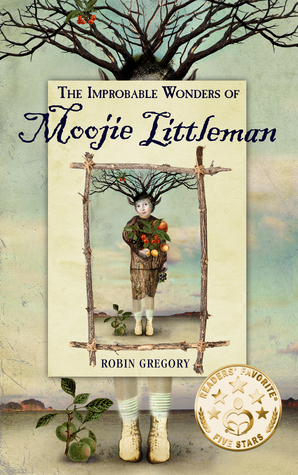 GOLD: The Improbable Wonders of Moojie Littleman, by Robin Gregory (Wyatt-MacKenzie Publishing)
SILVER: Clearing the Ground: C.P. Cavafy, Poetry and Prose, 1902-1911, by Constantine Cavafy and Martin McKinsey (Laertes, a Press for Literary Translation, Inc.)
BRONZE (tie): Mulberry, by Paulette Boudreaux (Carolina Wren Press)
A Cup of Redemption, by Carole Bumpus (She Writes Press)
---
80A. Cover Design – Non-Fiction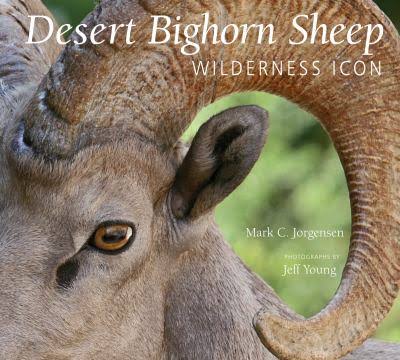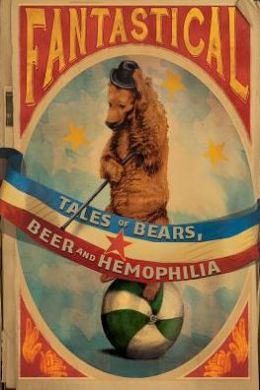 GOLD (tie): Desert Bighorn Sheep: Wilderness Icon, by Mark C. Jorgensen (Sunbelt Publications)
Fantastical: Tales of Bears, Beer and Hemophilia, by Marija Bulatovic (Sol, LLC)
SILVER: The Journey of "A Good Type": From Artistry to Ethnography in Early Japanese Photographs, by David Odo (Peabody Museum Press)
BRONZE: The Specialty Coffee Book New South Wales, by Smudge Publishing (Smudge Culinary Travel Publishers)
---
80B. Cover Design – Non-Fiction OVERSIZE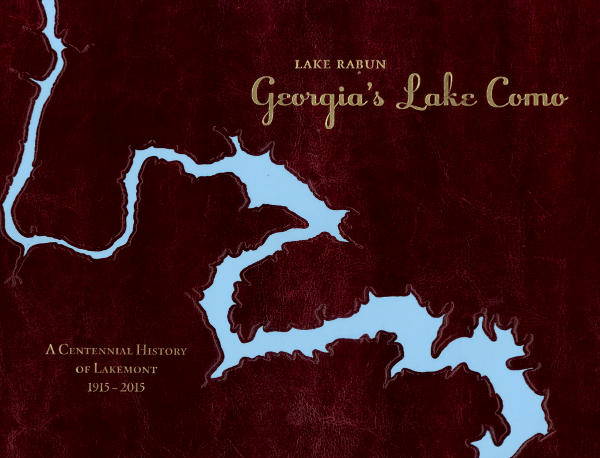 GOLD: Georgia's Lake Como: A Centennial History of Lakemont 1915-2015, edited by Anne Pledger, Barbara Roper, and Bob Voyles (Lake Rabun Association)
SILVER: Crimson Peak: The Art of Darkness, by Mark Salisbury (Insight Editions)
BRONZE: Remembering Our Past, Celebrating Our Future: Houston Racquet Club 50th Anniversary, by Houston Racquet Club (Houston Racquet Club)